Fix the Glitch talks about their diverse Rock sound, upcoming plans and much more.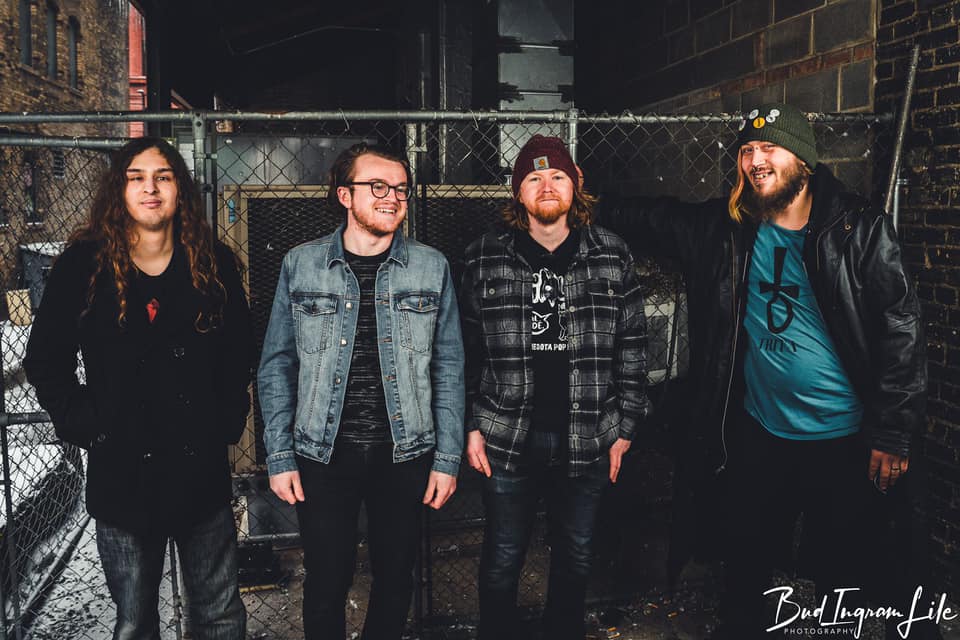 www.facebook.com/fixtheglitchband
From: Minnesota
Sounds like: Rock
1. How did you get started with music and how did you develop your sound? Who thought of the name "Fix The Glitch" and is there any meaning behind it?
We met through Craigslist, Ben (guitar) and Sam (drums) are brothers and have been playing together since they were kids, They met James (vocals) first and Aaron (Bass) was the last to join. We actually didn't have a name for awhile, we were scrambling to think or find something and our vocalist James kept sending names through this name generator site. He saw Fix the Glitch on there and well it seemed to stick!
2. What do you want people to take away from your music?
That we're definitely something unique and different, we all have different tastes and styles that just seem to compliment eachother. We never try to write the same song twice and try to genre bend as much as possible.
3. How would you describe your sound to the average listener?
A blend of Grungey rock mixed with a bit of everything, blues, punk, metal you name it, we honestly write in all styles!
4. Who are three bands you'd like to tour with?
Foo Fighters, Guns n Roses and Coheed and Cambria.
5. How has Covid affected what you do as a band?
Only really affected our gigs, we didn't practice for a few months due to everything going on at the time.
6. What's your take on the current state of Rock?
Could be better, there's definitely some gems in the local scene that deserve some support.
7. What's the current music scene like locally there in Minnesota?
The cities have been good to us, we would definitely like to branch out more to other cities. The metal community definitely took us under their wing and it shows in our sound.
8. What's your take on the royalties that streaming services pay out to artists?
There's definitely pros and cons of every service, it's probably the best way to reach new audiences but we don't expect anything crazy in return from streaming.
9. What's next for Fix The Glitch?
Playing live to anyone and everyone who wants to hear us! We've also been writing alot of new material and will hopefully be recording relatively soon.
10. Any shoutouts?
All the artists we've shared the stage with and who evers running the sound booth! Specifically David Daydodge, always makes us sound amazing every time!