Mercury Sun talks about their formation, the Australian music scene and much more.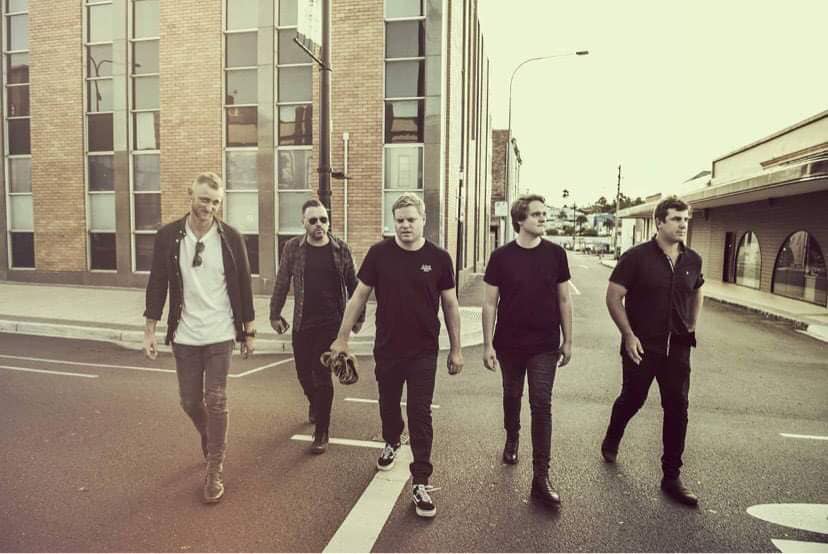 www.facebook.com/mercurysunband
From: Australia
Sounds like: Indie Rock
1. How did you get started with music and how did you develop your sound? Who thought of the name "Mercury Sun" and is there any meaning behind it?
The band was started on a rainy-day playing cricket over some beers and a couple of guitars. Ash and Louis had been playing music for some time but never together. Over a series of open mic nights, they put together a few songs and booked a show. At the time Ash was working at paint and colour (local paint supply joint) and the name Mercury Sun came out of a paint catalogue in time for our first show. At the time there wasn't any meaning to the name, however over the years the name has developed meaning for the people involved in the band and the those who have supported us along the way. Our sound was developed over several years with each member coming from a diverse music background. In particular, the indie rock scene of the 90s and early 2000s are a seminal part of our sound that was influenced by bands in the US (The Strokes, Foo Fighters, The Killers, Ben Harper and The Innocent Criminals) UK (Blur, Oasis, Arctic Monkeys) and Australia (British India, Powderfinger, Grinspoon, Children collide).
2. What do you want people to take away from your music?
The main thing we want people to take away from our music is the story behind the lyrics. Each person has a story and our songs come from our stories. As we have grown older, the focus of our music has changed a little and has been influenced by the changing world around us which comes out at times in the songs that we have written.
3. How would you describe your sound to the average listener?
Our music could be best described as the lovechild of a youth spent listening to great records by great guitar bands. Think strong guitars backed up by immense drum tracks that are complimented by the bass guitar. Some of our music has a different feel to it with the inclusion of slide guitar – an instrument not often seen in Indie Rock groups.
4. Who are three bands you'd like to tour with?
Here in Australia, we would love to tour with bands like Gang of Youths, DMAs and Sticky Fingers. They are achieving great things both locally and on the international stage. If were talking international artists, probably the bands mentioned above (The Strokes, Foo Fighters, etc.).
5. How has Covid affected what you do as a band?
Covid has taken its toll on our band like many bands over the last two years. It has been very difficult to book shows which has a flow on affect in a band ability to record and release music. It has been very hard to watch many venues that we love playing in our home capital Brisbane close due to the pressure COVID-19 has presented. We have had many shows booked that have had to be cancelled due to the pandemic. We remain hopeful that in 2022 the live music scene in Australia will bounce back and return to some state of normality. One positive to come out of such tough times is traditionally they produce great songs.
6. What's your take on the current state of Indie Rock?
The current state of Indie Rock, particularly in Australia, is in a tricky place. The musical taste of listeners has shifted away from guitar music, towards a more electronic produced music, which is evidenced by what is being played on our independent radio stations currently. That being said, there are lots of great bands making great music; they are probably just lacking the vehicle to get to the next level. As history has taught us it only takes one band to breakthrough and shift an entire generation of musical taste. We just have to look at the impact of bands such as Nirvana in the early 90s, Oasis in the mid 90s in the UK, and more recently bands such as The Strokes and the Arctic Monkeys, a pattern emerges. I guess the next great band is out there, it is just a worry that the vehicle to be heard may not
7. What's the current music scene like locally there in Australia?
The music scene has been damaged by Covid 19 and the inability to play shows both locally and interstate. As you're probably aware, each state in Australia has had strict border closures over the past two years which has made the music landscape bleed. A good reflection of the state of music in Australia at the moment is that the children's band, The Wiggles, took out Triple J's Hottest 100 (a yearly countdown of the best songs of the previous year, as voted by the listeners) with a cover of Tame Impala's 'Elephant', that was interjected with snippets of their own song 'Fruit Salad'! The scene will bounce back, everyone is just waiting for an environment that allows live music and art to be created once again.
8. What's your take on the royalties that streaming services pay out to artists?
Well, our collective royalties in 2021 was just enough for us to finance a couple of cartons of beer, which at the time was fantastic!! However, it is a reflection that perhaps maybe something is not right. Particularly in times like these now more than ever it is important that bands are remunerated in a way that signifies the hard work behind the music. It is also not a good situation where Spotify and Apple Music hold a monopoly on streaming, but we are still grateful to be able to get our music out there.
9. What's next for Mercury Sun?
The next thing for Mercury Sun is to release the songs we have recorded over the past year or two and be able to get back and do what we love, which is playing live. Being in a band is always about the music, but equally important is the bond form with your mates on stage and off. This has definitely been something that we have missed.
10. Any shoutouts?
We would love to give a shout out to anyone who has listened to our music, to the playlist curators who have added our songs, and to FTD Entertainment for working with us. 2022 will be an exciting year for Mercury Sun!