Heddy's Revenge talks about their Alternative/Indie Rock sound, dealing with COVID and much more.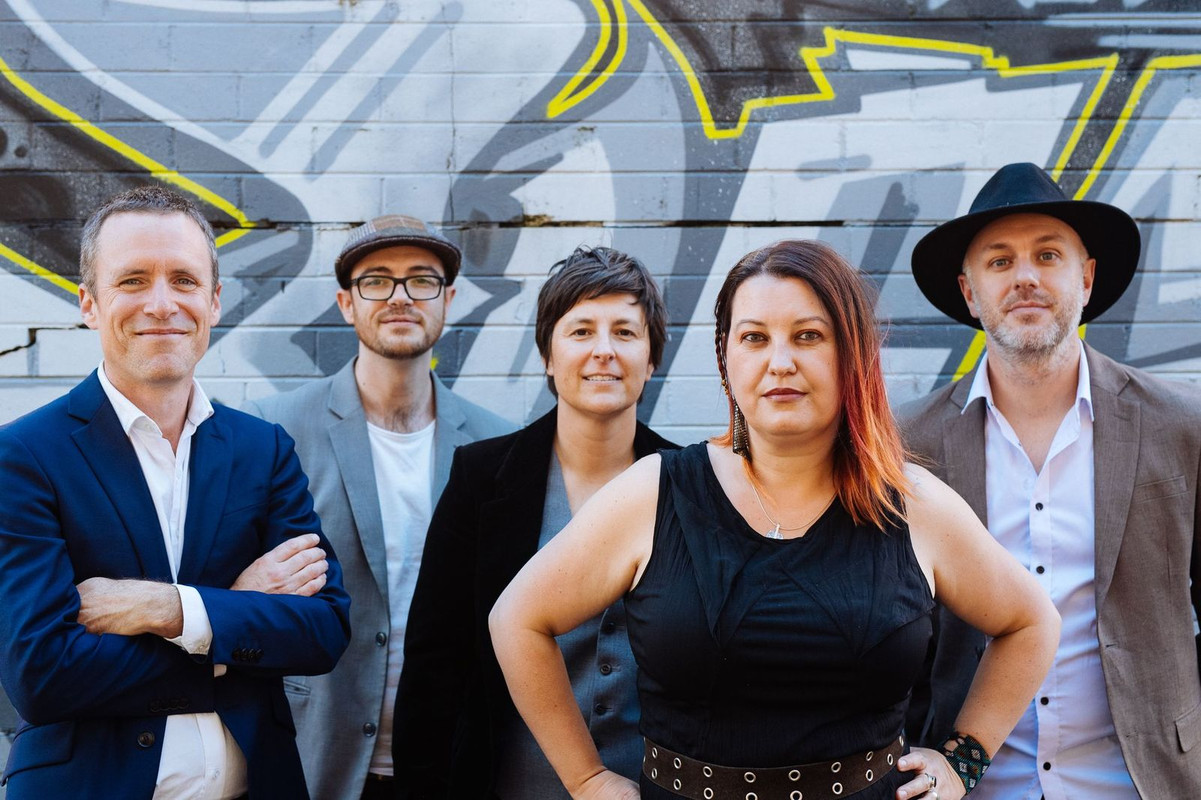 www.facebook.com/heddysrevenge
From: Australia
Sounds like: Rock
1. How did you get started with music and how did you develop your sound? Who thought of the name "Heddy's Revenge" and is there any meaning behind it?
We were inspired by the alternative rock and feminist punk of the 1990s. Heddy was a friend's nickname and a character in a 90's film. She represents a strong woman who is impossible to categorise. That's the spirit of our music: powerful and unpredictable rock and roll fronted by a powerful woman.
2. What do you want people to take away from your music?
Music is a cathartic experience, it provokes emotion and provides a release. When people hear our music, we want them to enjoy listening and jump around. We want our audience to have as much fun as we're having.
3. How would you describe your sound to the average listener?
Alternative/indie rock with a femme fatale lead singer.
4. Who are three bands you'd like to tour with?
Amyl and the Sniffers, Shihad and Garbage.
5. How has Covid affected what you do as a band?
We've become really good at collaborating over the internet. Everyone has a basic recording set-up at home. We've been able to write and record music even when we've been in lockdown. We've also learned a lot about sound and video production, having produced two singles with music videos through various stages of lockdowns last year.
6. What's your take on the current state of Rock?
It's such an eclectic time in music. It's great how bands can focus on little niche sounds or do something different with every release. The five of us have some varied influences which helps make our sound unique. We all dabble in songwriting, and we're really starting to harness our various talents into a unified sound.
7. What's the current music scene like locally there in Australia?
The Australian music scene has always been outstanding. Newcastle has a real DIY scene. Although it's a small coastal city, there are some amazing independent venues, labels and record stores. The quality of musicianship and songwriting of some Newcastle bands is incredible.
8. What's your take on the royalties that streaming services pay out to artists?
It feels like a real time of change for musicians and artists. Streaming is one great option that has developed, but it's only part of the picture. The resurgence of vinyl is one way that bands have been able to produce and distribute quality music. A low resolution file played on your phone sometimes doesn't give the whole picture. Also, the importance of supporting artists is something that fans, and streaming services, are starting to recognise.
9. What's next for Heddy's Revenge?
Our next single will be one of our new songs, Beating Heart. It's a really special song, perhaps not as heavy as most of our material, but it's something special.
10. Any shoutouts?
All the great Newy bands: Bitchcraft, East Coast Low, Talljenny, House of Refuge, Vacations, Acacia Blue, just to name a few. Our favourite record store Hiss & Crackle, and online station Newcastle Live Radio. Our amazing web designer dotjess.com. Mozaic Design who has done all of our cover, merch and poster art. And our favourite producer of free range eggs, 'Just Been Laid'.