Kalidasa talks about what listeners should take away from their music, the current Black Metal scene and much more.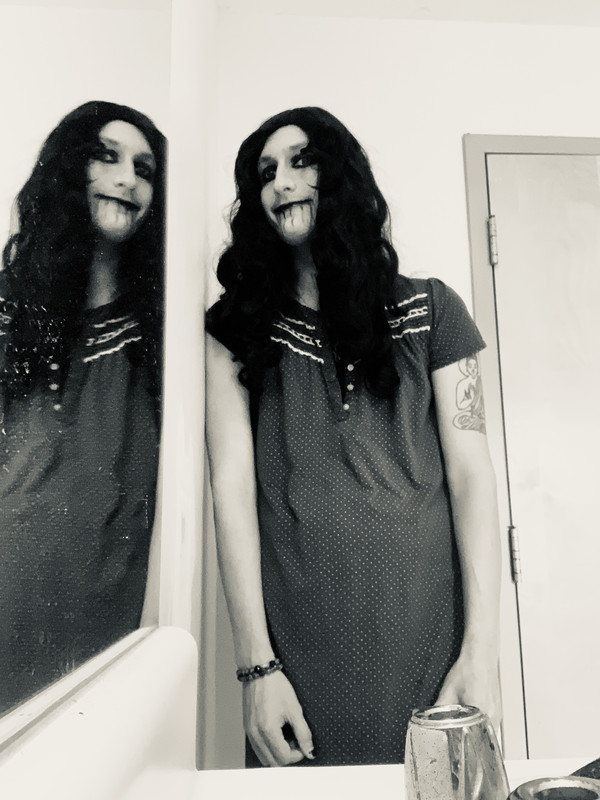 www.facebook.com/kalidasa.official
From: Missouri
Sounds like: Black Metal
1. How did you get started with music and how did you develop your sound? Who thought of the name "Kalidasa" and is there any meaning behind it?
I've been dabbling since a young age, I messed around with keyboards and later tried my hand at rapping. I picked up a guitar when I was 13 after I started listening to more Rock, my Grandpa was a guitar player and helped me get started with that. Kâlidâsa is an alias I've gone by since 2011, it was the name I took after I started studying under my Brahmin. It's in reference to the Hindu Goddess Kali, who destroys evil forces.
2. What do you want people to take away from your music?
Particularly from this single, I want the takeaway to be that climate change needs to be addressed now in order to secure our future. Small steps are better than standing still, and for every action there's an equal and opposite reaction. Overconsumption and fossil fuels will do our species in if we don't change the way we do things.
3. How would you describe your sound to the average listener?
Nirvana and Tune Up! moshing with Gorgoroth and Excision .
4. Who are three bands you'd like to tour with?
Outside of my friends' projects, Goatwhore, Panzerfaust or Korn would be awesome!
5. How has Covid affected what you do as a band?
I haven't played live in quite some time. Although I'd love to get back to it whenever possible, I wasn't able to make it happen for the longest time even before covid. It mainly effects me in the fact that I can't go and see my friends perform and support the local music scene, which really sucks.
6. What's your take on the current state of Black Metal?
I like a lot of the new bands, but I still would like to see more diversification. But then again, that's why I do what I do. I'm being the change that I wanna see.
7. What's the current music scene like locally there in Missouri?
It's always thriving in St. Louis. We're the hometown of Chuck Berry, Nelly, and Story Of The Year. Music is a really cherished and important part of St. Louis's culture. Where I'm staying right now (Poplar Bluff), the music scene is pretty lively and has piqued my interest. They got this really cool deal going on called Forum 50/50 that I wanna check out whenever possible.
8. What's your take on the royalties that streaming services pay out to artists?
For 2 years, I was in a position where I never saw a dime off of my music. I was at a point where I didn't know if I would ever be able to put my music in my name. Spinnup saved my career and my life for that matter. I'm just grateful that I can finally put my music in my name and make money off of it.
9. What's next for Kalidasa?
I have a general idea but I'm not completely sure on specifics. Stay tuned.
10. Any shoutouts?
Dorian Dolore, xKROWNx, It's My Microphone, Arkangela, Spinnup, The Darren Yates Show and Dax.