Stolen Organ talks about the Finnish music scene, upcoming plans and much more.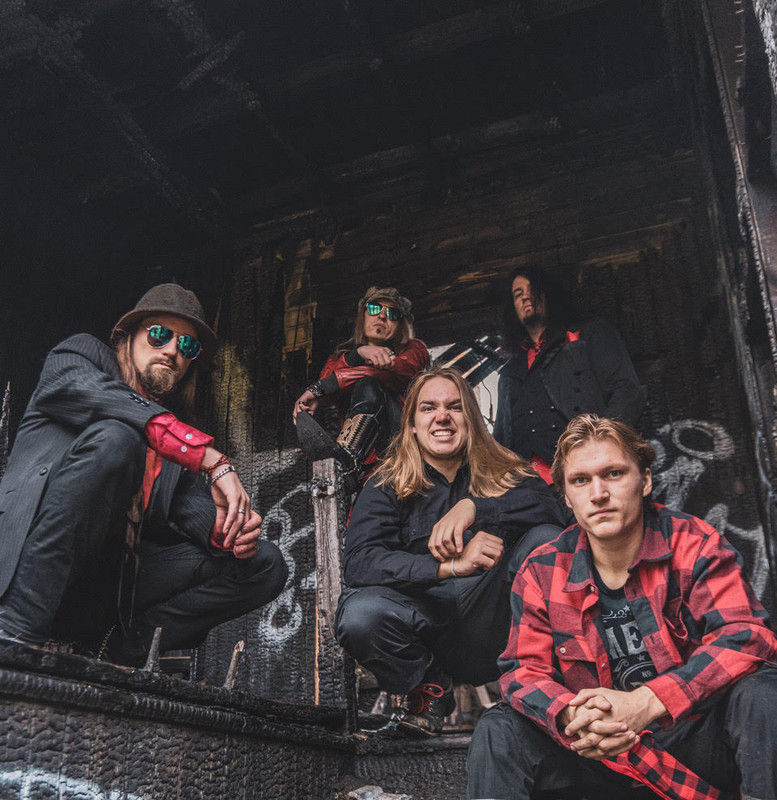 www.facebook.com/stolenorgan
From: Finland
Sounds like: Rock
1. How did you get started with music and how did you develop your sound? Who thought of the name "Stolen Organ" and is there any meaning behind it?
Our name has many meanings and many layers. One of those layers is the fact, that we all have been played in many different kind of line-ups before Stolen Organ and we have absorbed the influences of many role models and from those influences was born "a child" whose heart had been stolen in a cradle.
2. What do you want people to take away from your music?
Dreams, stories and a pure Rock'n Roll attitude!
3. How would you describe your sound to the average listener?
Our sound is something very familiar but what still is something new and fresh.
4. Who are three bands you'd like to tour with?
Guns 'N Roses, Michael Monroe and a Finnish band called "Eläkeläiset".
5. How has Covid affected what you do as a band?
The pandemic has completely prevented our gigs, lot of gigs have been cancelled and it has also limited how we have been able to compose the material together and have had to adjust our prejudices about the situation.
6. What's your take on the current state of Rock?
Some of the really great rock artists are already old and some have already continued their journey forward from this life but the situation has not changed at all as the need for rock music is at least as great as ever, if not even greater.
7. What's the current music scene like locally there in Finland?
Pop- and metal-music seems to dominate in here. Finnish people are open for the rock music that's for sure. Good rock music exists in here but you just have to find it.
8. What's your take on the royalties that streaming services pay out to artists?
Streaming makes music accessible to people but at the same time a lot of good music doesn't reach the listeners because the amount of music available is huge. The royalties are much lower than the income from the music was before physical albums were purchased. Today, musicians earn their salaries mainly through gigs.
9. What's next for Stolen Organ?
A lot of gigs! Also we work hard that we get physical CD's and other merchandise for sale. Later in the spring, we will also start working on new material.
10. Any shoutouts?
Shoutouts to our biggest inspirations! Also to the people who have been working with us and helped us make the music video and the Have You Seen Justice - album. Tuhkafilms Entertainment for shooting our music video, J. Angelius from 31st Highway Productions for recording instruments for the album, Juho Rinne for mixing our album and Mika Jussila from Finnvox Studios for mastering the album (note, Mika have been also mastered albums to other Finnish bands like HIM, Nightwish, Amorphis and so on). In the end, we hope that all of those who listens our music enjoys it very much.