Tenderhooks talks about their eclectic sound, upcoming plans and much more.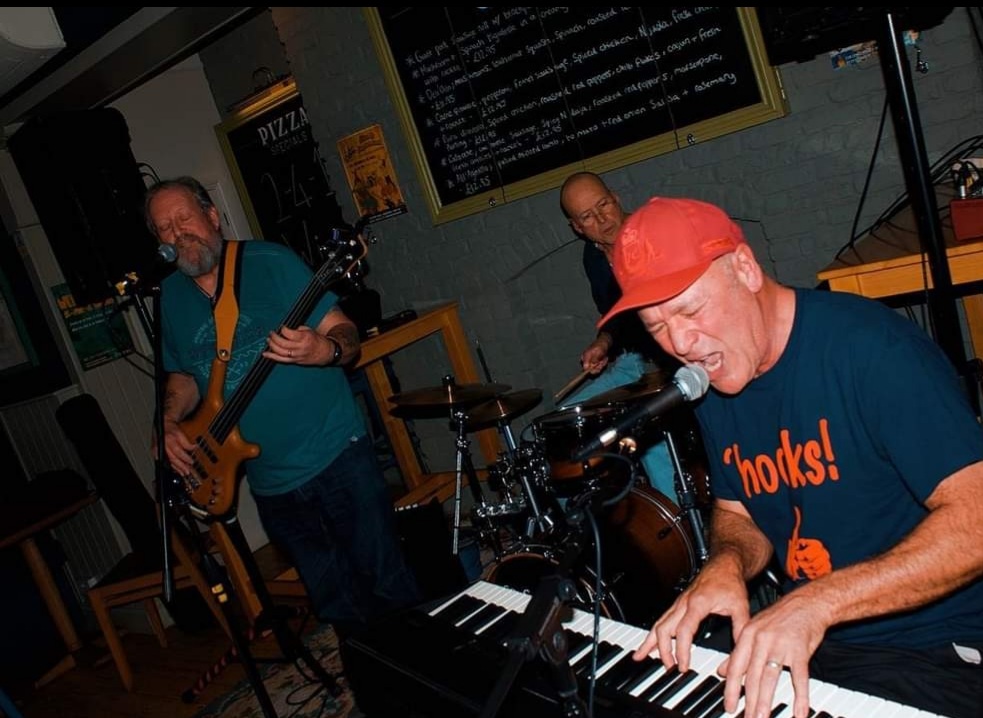 www.facebook.com/tenderhooks
From: England
Sounds like: Rock
1. How did you get started with music and how did you develop your sound? Who thought of the name "Tenderhooks" and is there any meaning behind it?
Very late to the table. Met Mike Wilton (multi-talented musician and song writer/arranger/producer) at a music collage in 2003. After that the first Tenderhooks album called Devil Rides White Horses was released 2005.
2. What do you want people to take away from your music?
Feel uplifted and entertained. There are 8 albums now so plenty to get stuck into.
3. How would you describe your sound to the average listener?
Very eclectic. I write in many different styles. Rock, pop, blues, blues, jazz, experimental. Something there for everyone.
4. Who are three bands you'd like to tour with?
Bruce Springsteen, Madness, Talking Heads
5. How has Covid affected what you do as a band?
We managed to record 'hooks! in November 2020 at the famous Rockfield Studios in Wales. It was touch and go but we got there before lock down and had 2 days of recording.
6. What's your take on the current state of Rock?
Guitar bands are pretty side lined in mainstream music now. It's all about playing live. We need to build on that.
7. What's the current music scene like locally there in England?
Same as always. Venues are filling up. I saw Van Morisson a week ago. He was brilliant, with a swing, jazz fusion in his band's sound.
8. What's your take on the royalties that streaming services pay out to artists?
Not great at all. We had a song used on TiKTok called Tiny Bombs. 46000 times. Zero dollar!!
9. What's next for Tenderhooks?
Plug away getting 'hooks! heard. Going into the studio to start recording album 9. Songs will be released as singles. Uploaded on Spotify and hope the curator's bite! It's all about getting a bigger audience so live opportunities come our way.