Tin Zelkova talks about their unique Rock signature sound, upcoming plans and much more.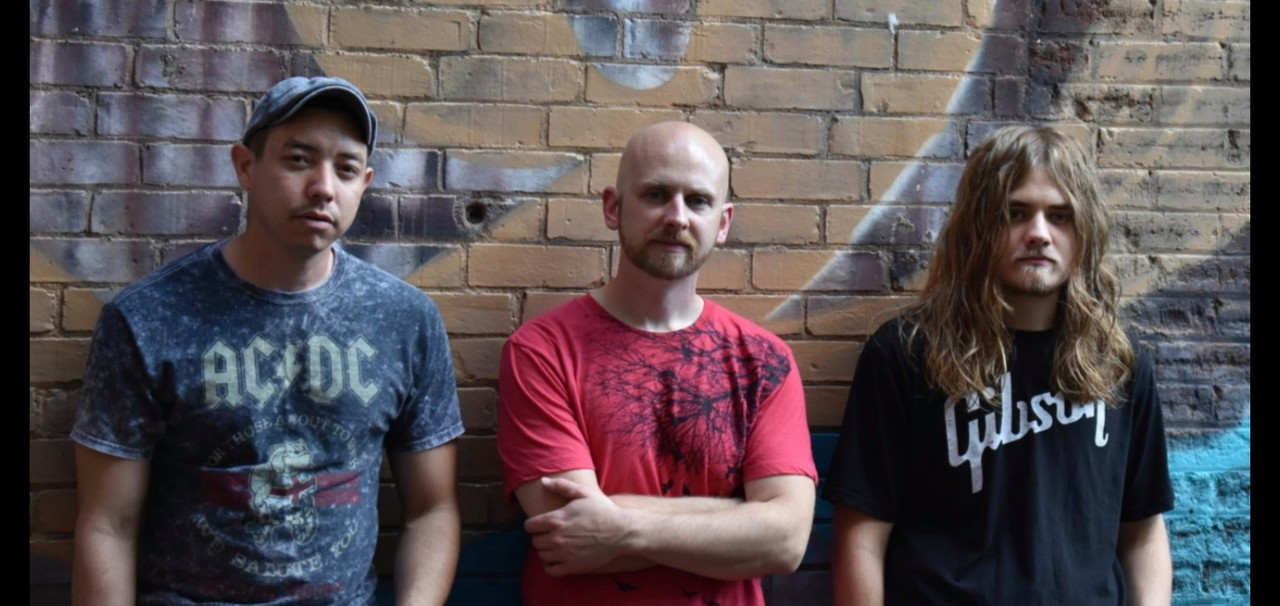 www.facebook.com/Tin-Zelkova-104546131152241
From: Kentucky
Sounds like: Rock
1. How did you get started with music and how did you develop your sound? Who thought of the name "Tin Zelkova" and is there any meaning behind it?
The band formed with us brothers (Steven and Michael Thompson) meeting together to jam and record some original music. Cultivating our music and ideas led to the idea of starting a rock band, which is when drummer Jose Gonzalez joined the band. Meeting and jamming together throughout the pandemic, we developed our sound together.
Steven and Michael were thinking of band names for weeks until they thought of their current name Tin Zelkova together. A Zelkova is kind of tree and the name comes from the Japanese word Keyaki, which means "strange or unusual tree". Georgian's gave it the name Dzelkva, which means "stone pillar" and we liked the meaning and the sound of the word. The idea of it being a zelkova made of tin comes from the idea that it's more of a replica or shadow of what it is made to be and what it is going to be.
2. What do you want people to take away from your music?
We want them to come away with some catchy tunes echoing in their heads and we want to give them a soundtrack to their day. We also enjoy hearing from people expressing their appreciation of our art and when they understand exactly what it is we're doing. We just want to give people something to nod their head and tap their feet to.
3. How would you describe your sound to the average listener?
Original unique rock music rooted in sounds that are somewhere between The Beatles and The Black Crowes, with a modern twist, grabbing feelings and grooves from recent past to early rock.
4. Who are three bands you'd like to tour with?
Some current bands we like and think we'd fit in well with are Rival Sons, Dirty Honey, or Greta Van Fleet. I feel we're stepping into some similar territory but in our own ways.
5. How has Covid affected what you do as a band?
The band started around the time the pandemic started, so in a way, it probably gave us a little time to help us carve out our approach and our sound together.
6. What's your take on the current state of Rock?
It appears the majority of music listeners prefer other genres so I think rock music is a bit underrated and somewhat unnoticed by many people. There's some great bands like Rival Sons that we feel should be much bigger than they are. But the rising up of bands that are influenced by classic rock artists, and bands like Dirty Honey that are rising up without even having label representation, gives us hope that rock is about to make a big comeback.
7. What's the current music scene like locally there in Kentucky?
All the bands and artists we've come into contact with are really encouraging and supportive of each other. There's some local venues that are open to original bands, and we've taken notice that there's a lot of cool stuff happening there. Some of these bands are kind of like Louisville's best kept secret.
8. What's your take on the royalties that streaming services pay out to artists?
The music business is obviously not what it used to be. It doesn't seem like people are as interested in full albums as much anymore, and artists only get paid pennies for streams. It's unfortunate it's hard to make a career out of it, but we're making music because we love it more so than getting rich. We're still planning to make albums so it is what it is.
9. What's next for Tin Zelkova?
We're currently working on our first studio album while we play some gigs in the local area. We're also excited to be releasing our first professionally recorded single next month. Be sure to follow us on social media to stay updated!
10. Any shoutouts?
Thanks to everyone that supports and follows us, and everyone who streams and downloads our music. Thanks to all the local Louisville bands that made us feel welcome to the local scene and all those who invited us to share the stage with them! Special shout out to the Louisville band Slokill who has been a huge support and encouragement, helping us and other local artists get shows. Be sure to check those guys out! We enjoy being a part of what's happening in Louisville.