The Quivbering Palm talks about their eclectic Indie Rock sound, upcoming plans and much more.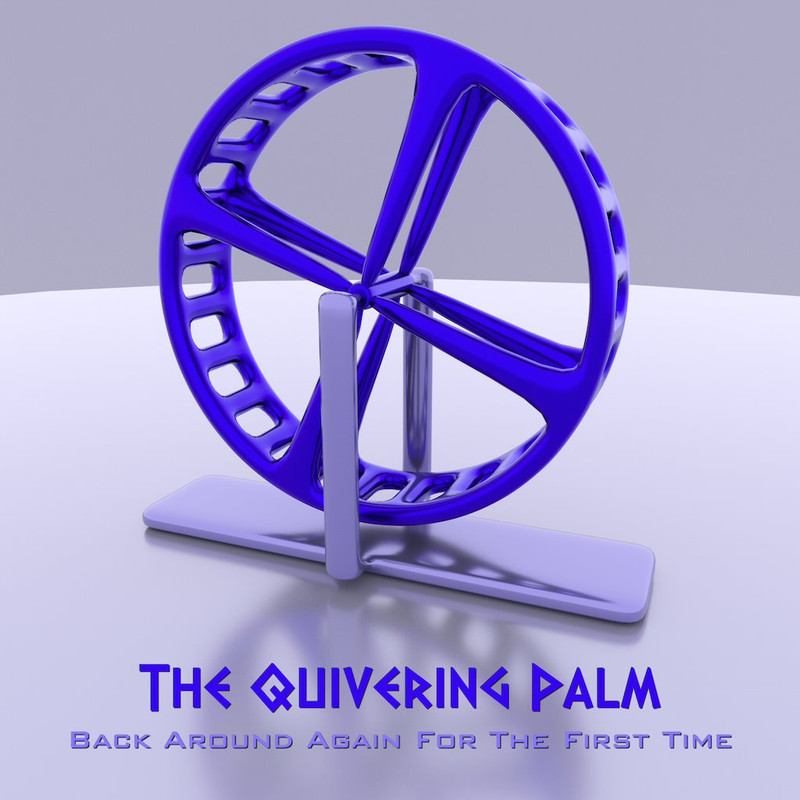 www.facebook.com/thequiveringpalm
Sounds like: Alternative Rock/Indie Pop
From: Minnesota
1. How did you get started with music and how did you develop your sound? Who thought of the name "The Quivering Palm" and is there any meaning behind it?
I've always had an ear for music and loved to sing since about birth. My dad told me that when I was a kid and the family would go see a movie, afterwards when we got home I would play the score on the piano. I learned several instruments, eventually settling on guitar and drums. I've also always been into D&D, and The Quivering Palm is something a high level 1st edition monk can do that I always thought was a cool ability and an even better name for this project.
2. What do you want people to take away from your music?
On an emotional level, I want them to feel it. My songs can be happy, depressing, angry, exciting, nerve-wracking, and jubilant. On a more cerebral level, I'm trying to push musical boundaries while still keeping a solid pop sensibility.
3. How would you describe your sound to the average listener?
I fuse elements of indie rock, electronic pop, and top it off with catchy vocal hooks and lush harmonies. Think if Radiohead, Nirvana, and The Killers all had an orgy and somehow shit out a kid.
4. Who are three bands you'd like to tour with?
Assuming I can choose anyone, even dead or defunct, I would go with Led Zeppelin in their hey-day, Black Sabbath in their hey-day, and David Bowie in his hey-day. Those tours would be absolutely off the chain! Bands that are still around - Faith No More, Radiohead, and Guided By Voices.
5. How has Covid affected what you do?
No, not really. I just focused on creating and recording.
6. What's your take on the current state of Indie Rock?
I think it's great that anyone can create and release music and I love the ease of connecting with fans. The trade off, of course, is that there is an oversaturation of indie music now so it's very hard to be heard. People only have so much time in their day to listen to new tunes
7. What's the current music scene like locally there in Minnesota?
I am so out of touch with my local scene. I used to be really into it but with the advent of the internet and social media I'm more focused on creating a community of fans from all around the world that have similar tastes in music rather than a similar geographic location.
8. What's your take on the royalties that streaming services pay out to artists?
I look at streaming services the same way I look at radio, as a means to reach new fans. If I were to get enough streams to make a significant passive income, I wouldn't hate it. But I use streaming services to push singles and try to get them onto playlists. I use Bandcamp, iTunes, and Amazon to try to sell EPs and albums.
9. What's next for The Quivering Palm?
I'm trying to get some press and reviews on my debut EP "Back Around Again for the First Time", I plan on trying to get some radio airplay for one more single off that EP called "Another Day", I'm going to make a video for that song as well, and then I will be focused on the next EP which is going to be called "Perpetual Motion Vol. 1", the first of a trilogy, so named because each song will go right into the next one. I'm really excited to release this new stuff. It's different. The production is a lot better too.
10. Any shoutouts?
Well, I 'd like to thank From The Depths Entertainment of course :) My family, girl, friends, and fans, and the radio stations that have been playing my music: Indie YFM, Belter Radio, Indie Rocks UK, Prospect Radio, Good Music Radio, Carlow FM, Indie Live Music, Lonely Oak Radio, Radio TFSC, Radio Wigwam, and Eagles Music Nest. Thank you so much for your support!