Heathen Hearts talks about their signature sound, the current state of Hardcore and much more.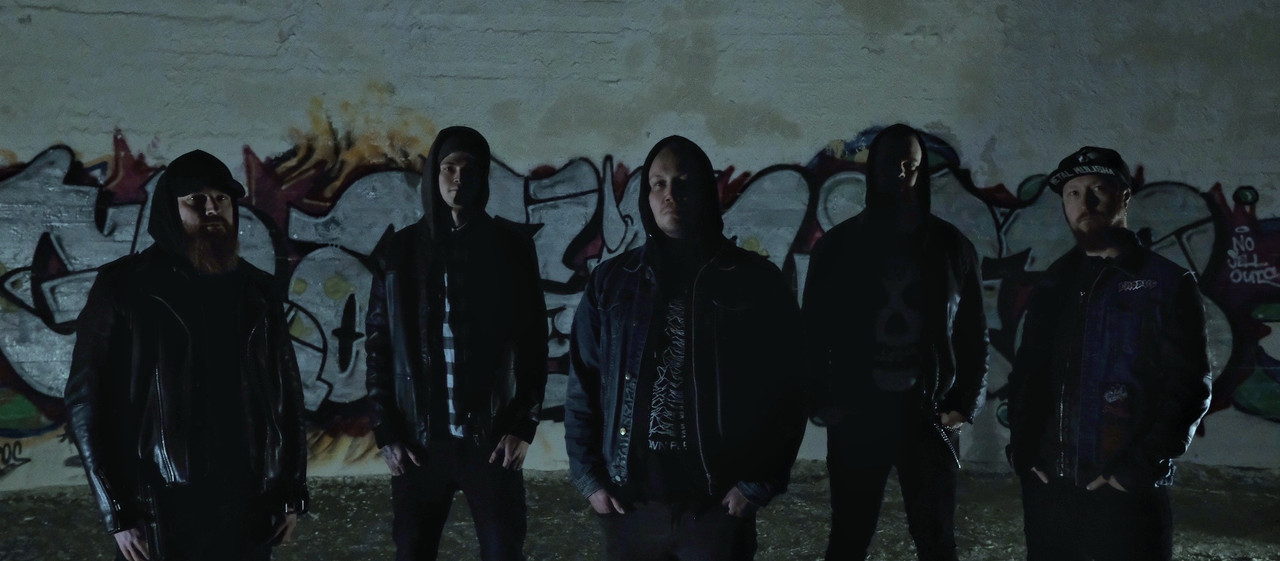 www.facebook.com/heathenheartshc
Sounds like: Hardcore
From: Finland
1. How did you get started with music and how did you develop your sound? Who thought of the name "Heathen Hearts" and is there any meaning behind it?
All of us have played, and still are playing in different bands, during all our adult life. The influences for us as individual players and composers are coming from different genres. The inspirational scale inside the band varies from old school hip hop and new pop music all the way to black metal, which is also affecting our music and what we write. Hardcore is more than a music genre, it is also an attidute and point of view towards the world. Music wise we wouldn't call ourselves a pure hardcore band, but with the attidute and the point of view towards life, we are. The vocalist, Antti, came up with a name "Heathen Hearts" which basically stands for non christian beliefs, and in our minds that could be transformed to everything an individual can believe. Even in believing in yourself.
2. What do you want people to take away from your music?
Even though the lyrics or the music are not written in a positive perspective towards human beings or life in general, we'd hope that people find the authentic fury and aggression somewhat comforting like music in general is supposed to be in our opinion.
3. How would you describe your sound to the average listener?
Like mentioned above, authentic fury and aggression with simple melodies and the liveshow vibe is all we care about. In our opinion, it's also about the attitude, and not only the sound.
4. Who are three bands you'd like to tour with?
Cannot name three. We'd love to tour with everybody who can appreciate touring with other bands and can get along with this bunch of men from the north.
5. How has Covid affected what you do?
Since we were formed only last fall 2021, Covid has not affected us that much bandwise. Of course, since almost all of us are playing or were playing in other bands when Covid started, it has had an effect on not being able to play live since live shows are what we are breathing and living.
6. What's your take on the current state of Hardcore?
Hardcore in general is alive and well as seen for example in Hardcore Worldwide youtube channel, with different subgenres involved from the big north american ones for example Terror and Comeback Kid are doing phenomenal all around the globe, and also finnish "hardcore punk" scene is propably the best there is with the "DIY" attidute going strong.
7. What's the current music scene like locally there in Finland?
Finnish underground music scene is very much alive, a lot of metal bands, a lot of punk / hardcore punk bands that deserve much more attention than they are receiving at the moment. Of course it is also about working your ass off, but still too much potential is left in too small crowds. Fortunately we have few rising stars to gain a name outside of Finland, which is always good.
8. What's your take on the royalties that streaming services pay out to artists?
Hard question regarding the fact that music is not our main income just yet. We are happy that we have easy platforms to share our music and get exposure, but for the musicians that are doing this for a living, the amount of money paid from the streams is ridiculous. The amount of time that is taken for a fully planned and organized release from composing to release, even though you'd enjoy it more than anything else, is something that should be considered as a full time job and not scraps from the table the streaming platforms are giving.
9. What's next for Heathen Hearts?
We are eager to see how much our first release pushes us forward and at the same time constantly we are writing new material. Next step is to play as many shows as possible, and hopefully be able to start recording the next release in autumn.
10. Any shoutouts?
Keep supporting music, doesn't matter which genre it is, if you like it, share and spread the word about it!