Menace and the Hellfire talks about their aggressive style of Rock, upcoming plans and much more.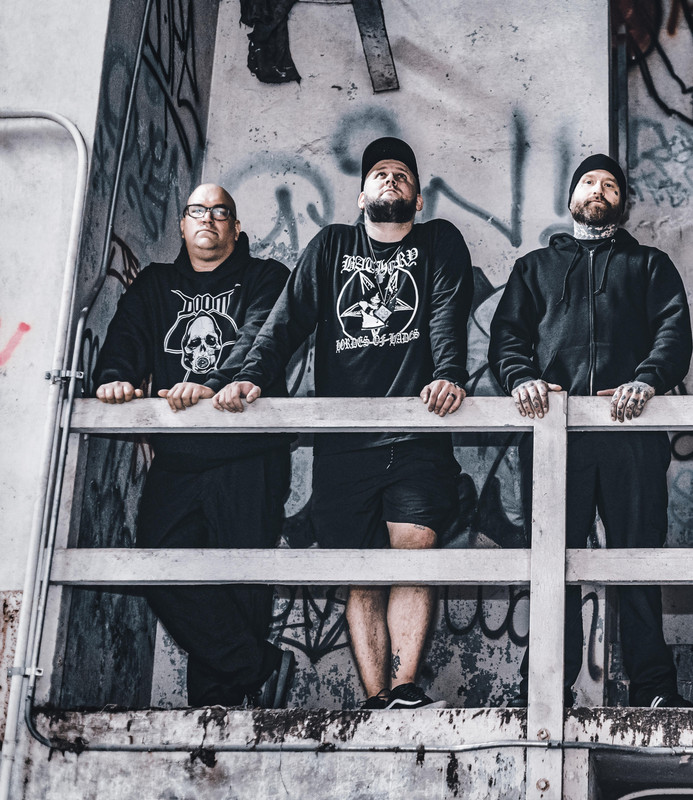 www.facebook.com/menaceandthehellfire
From: New Jersey
Sounds like: Punk/Rock
1. How did you get started with music and how did you develop your sound? Who thought of the name "Menace and the Hellfire" and is there any meaning behind it?
The band started from the end of Dennis's band The Bulshaveks. The sound started coming together in 1999 and since then has evolved into what we are today. The music has evolved into a heavy Rock n Roll machine from where it was.
2. What do you want people to take away from your music?
Our music should reach people who have never felt like a part of a society, who share an outsider mentality and they should take away a feeling of brotherhood when they absolutely feel like they are alone in a cruel, harsh world.
3. How would you describe your sound to the average listener?
Aggressively attacked Rock n Roll. Rock n Roll played with the intensity of a Hardcore band.
4. Who are three bands you'd like to tour with?
Easy Action (John Brannon), Backyard Babies and Rose Tattoo.
5. How has Covid affected what you do?
It really hasn't affected us negatively in many ways. We all came back together after many years apart. Jimmy and Dennis had played together before in the past, and Spencer and Dennis also played together in the first incarnation of Menace and the Hellfire. It gave us time to perfect our sound and build it up to the Rock n Roll juggernaut it is today.
6. What's your take on the current state of Rock?
Real, true dangerous Rock n Roll music rarely exists in the world today. Music that pushed the envelope and made people think outside the box. We want to make Rock n Roll dangerous again.
7. What's the current music scene like locally there in New Jersey?
The current scene in most of New Jersey is stale and unexciting. The same bands oversaturating the local scene eventually loses its luster and people start to walk away from it. We want people to feel like our show is an exclusive opportunity and we want people to see us as opposed to being out there every night of the week playing for 15 of our friends.
8. What's your take on the royalties that streaming services pay out to artists?
People forget that music streaming services are a business just like everything else associated with the music industry. They have to make money one way or another to keep working. Although sometimes we don't agree with royalty factors, in the end we will make money if we truly want it to happen. We are by no means making a living on it but that's the dream I suppose.
9. What's next for Menace and the Hellfire?
Our upcoming EP release of "Land of the Rising Scum", playing more shows out of state and in the next year or so hitting the road for a tour and then eventually getting back in the studio to record out first full length album.
10. Any shoutouts?
We wanna shoutout some of our fellow New Jersey bands that we enjoy and that everyone should check out as well. Our friends in Morbid Cross, Beneath the Green and South Class Veterans.