Oxeneers talks about their Instrumental/Post Rock signature sound, upcoming plans and much more.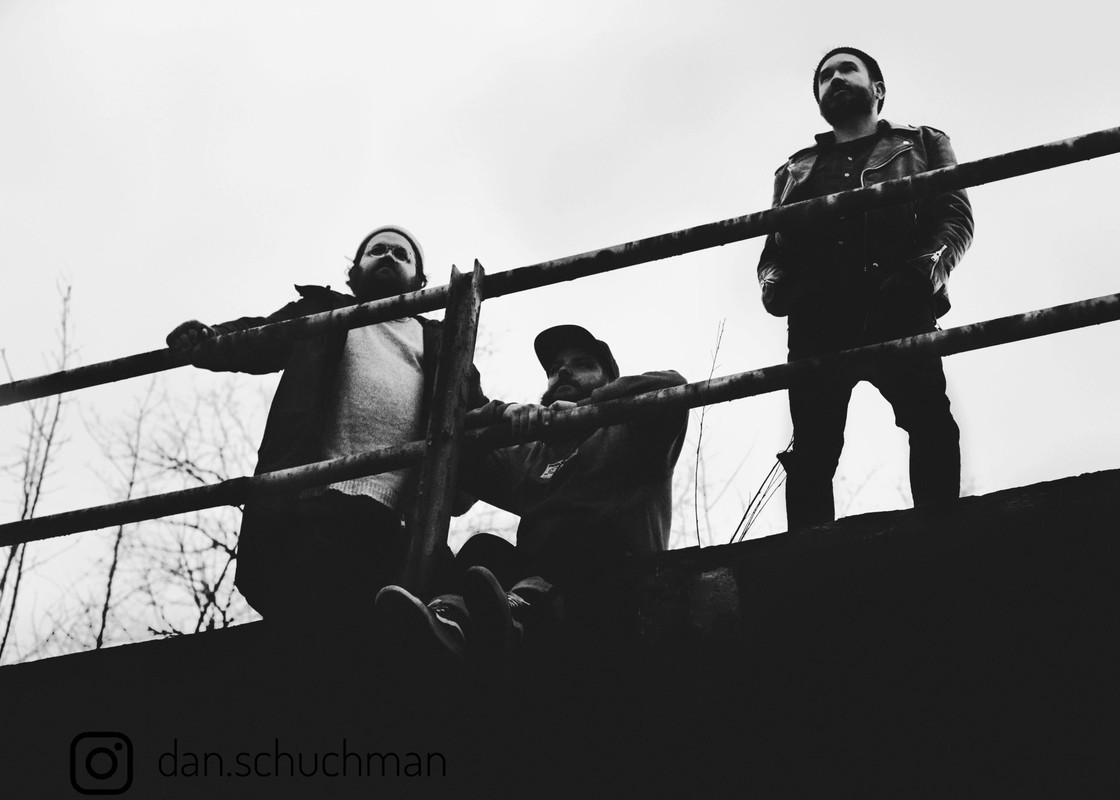 www.facebook.com/oxeneersband
Sounds like: Instrumental/Post Rock/Metal
From: Pennsylvania
1. How did you get started with music and how did you develop your sound? Who thought of the name "Oxeneers" and is there any meaning behind it?
The individual members all played in seperate bands spanning from teen years to present. Cam learned drums when he was young because his dad played drums but eventually actually did lead vocals in a hardcore band later on. Malcolm is kind of the same his father is a multi instrumentalist which gave way to malcolm being multi talented on drums bass and guitar as well as recording. Kyle learned bass during high school and after his first band started playing guitar. The sound just kind of generated itself some was from leftover riffs of other projects but a lot has to do with common interests in musical genres. The name was straight up taken from a These Arms are Snakes album lol.
2. What do you want people to take away from your music?
We just want people to enjoy our music and hope it makes an impact on them to want to return and listen to our music as we put more out.
3. How would you describe your sound to the average listener?
It's kind of hard to describe to someone who may not have any idea of the genre of Post Rock. Its instrumental. Its heavy. Its loud. Its moving flowing a path and making itself heard. Hooks and riffs that just stand out.
4. Who are three bands you'd like to tour with?
Three bands is so hard to choose. I think we could all agree on Russian Circles. Maybe Mastodon. Maserati would be really cool too.
5. How has Covid affected what you do?
Covid actually helped create us. We werent a band yet until 2020. So we had time to sit down and flesh out who or what we wanted to be. We took the time to write and iron out a nice set of songs which ended up being our first full length From Here to There. It really gave us time to be tight before shows opened back up and we were ready to go when they did.
6. What's your take on the current state of Instrumental/Post Rock?
The current instrumental state of music is booming. It is really standing out now. The amount of bands that have figured it out and made a name for themselves is incredible. Post rock is just amazing right now.
7. What's the current music scene like locally there in Pennsylvania?
The current music scene locally is non existent. You want to see good live music you are going to have to drive at least an hour either to frederick md or harrisburg pa. We were trying to get something going with our buddy who is a local brewer but his bosses shut that down after 3 shows due to noise complaints.
8. What's your take on the royalties that streaming services pay out to artists?
Really dont have an answer on this because we arent at a point where we would see anything like royalties. We are still new and just trying to build our brand.
9. What's next for Oxeneers?
Next for Oxeneers will be our third and final EP out of a 3 release run. More shows of course are in the works with a small tour coming in august supporting Wax Brain out of morgantown wv. Then most likely continue writing for another full length.
10. Any shoutouts?
Shout outs to Tyler Mickley, Ryan Egolf, Dan Schuchman, Berto, our families and friends, and our significant others Em, Barbara, Kathy for supporting us while we build.