Riot/Gear talks about relatability with their music, upcoming plans and much more.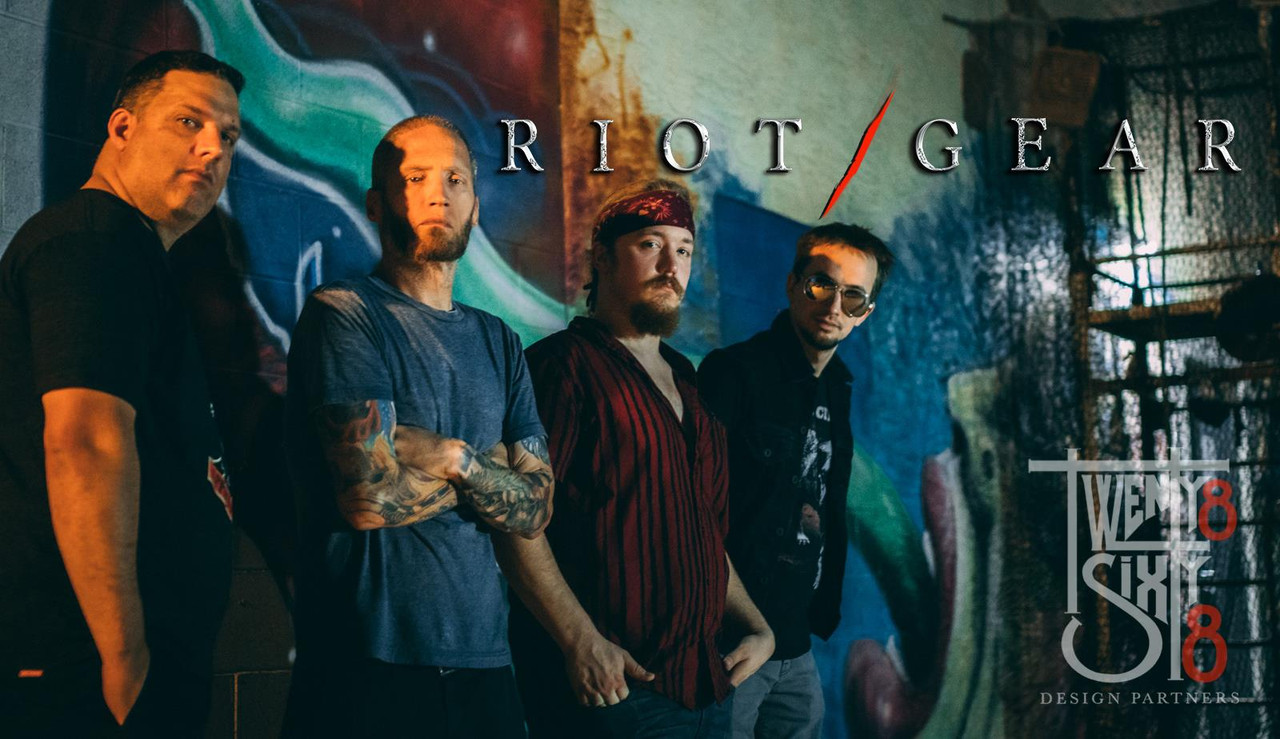 www.facebook.com/riotgearaz
Sounds like: Rock
From: Arizona
1. How did you get started with music and how did you develop your sound? Who thought of the name "Riot/Gear" and is there any meaning behind it?
We all grew up around music and at young ages we gravitated to wanting to play instruments. We started playing covers of our favorite songs from a wide array of Artists/Bands. We were then inspired to draw from our influences to create our own unique sound. Riot/Gear to us means the way we protect ourselves from the chaos in modern society, we also thought it was a cool name. Mike our Bassist is the one who came up with the name.
2. What do you want people to take away from your music?
We put a lot of emphasis on dynamics, creativity, and song structure. Lyrically we talk a lot about ethical and moral dilemmas that people of all walks of life can relate to. With all that combined we hope that people who hear our music enjoy it.
3. How would you describe your sound to the average listener?
We have a wide range of influences and could best be described by the Seattle Sound, Classic Rock, Heavy Metal, and Punk music mashed into one. Our songs range from straightforward Rock/Metal to Progressive. It is important to us to have a Catalogue and Setlist that has a broad range of sounds and dynamics.
4. Who are three bands you'd like to tour with?
Ghost, Avenged Sevenfold, and Mastodon. There are plenty of others but these three would be really cool.
5. How has Covid affected what you do?
The biggest impact for us was that we didn't get play any Shows for a year and a half. It did however give us the opportunity to focus on writing and rehearsing. It definitely made us appreciate the Live aspect of music being away from the stage for that period of time.
6. What's your take on the current state of Rock?
In our opinion Rock isn't as dominant among the youth as it was in previous generations. It has lost its promotional leverage it had years ago BUT, musicians have gained (through the internet) avenues into producing and sharing their songs independently. That is one of the keys to keeping Rock alive. Rock music has endured for a long time and will continue to endure.
7. What's the current music scene like locally there in Arizona?
We are still in a recovery phase and have lost some important venues that were important for local talent and promoters. The music scene here is tight knit and there are dedicated fans that we appreciate who support us and the scene. There is a strong presence of Metal, Hardcore Metal, Alternative Metal, and Rock in the Valley.
8. What's your take on the royalties that streaming services pay out to artists?
We feel artists are not being compensated their worth from the current royalties structure. The streaming industry is predatory in making profits and that profit isn't shared or disbursed to the artists fairly, the artists feel like they're getting peanuts compared to what streaming services get. It's definitely a work in progress and leaves the door open for a better solution and option.
9. What's next for Riot/Gear?
We've just finished recording two new songs. We're currently in the final stages of production. Next is our first music video which we're very excited about. Our plan is to keep our music fresh and release Singles and E.P.'s.
10. Any shoutouts?
We'd like to shout out our Friends and family for the support through the thick and thin. Byron from Villain Recording Studios, Josh Rozenboom at SER Soundworks Recording and Rehearsal, Paul Logas, all the Local Fans that keep the scene alive in Arizona, Larri King at The Local Beat, and From The Depths Entertainment.