King Biscuit talks about their signature sound, the Indiana music scene and much more.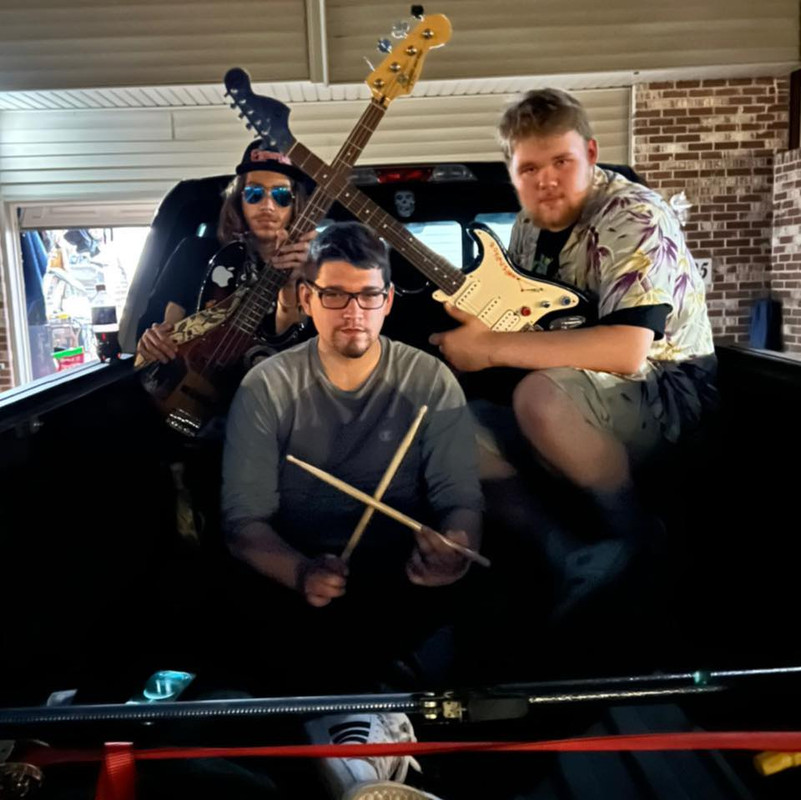 www.facebook.com/thebiscuitking
Sounds like: Rock/Metal
From: Indiana
1. How did you get started with music and how did you develop your sound? Who thought of the name "King Biscuit" and is there any meaning behind it?
Me and Jeff met through mutual friends, then started playing music in a band about 1 year ago. soon after we gained respect with some local musicians, Dylan texted us and asked if they needed a drummer and he joined.
2. What do you want people to take away from your music?
Our music is intended to leave you in a calm but happy state of mind, making you feel as if you're in your own world.
3. How would you describe your sound to the average listener?
Psychedelic with some Rock, Metal, Hip Hop, and Jazz influence.
4. Who are three bands you'd like to tour with?
Deftones, Mac Demarco, and Flaming Lips.
5. How has Covid affected what you do?
It really didn't affect us much, we all just did our thing and we started playing really, when the vaccine came out.
6. What's your take on the current state of Rock/Metal?
Jude: I think that there are good bands out there, but most of them sound the same or try to mimic the older bands.
7. What's the current music scene like locally there in Indiana?
The music locally is good for the most part. Local bands usually we don't hear play much until the fairs and festivals open up.
8. What's your take on the royalties that streaming services pay out to artists?
It sucks, I feel they don't get paid enough. They really don't get the attention they should from doing great at what they do.
9. What's next for King Biscuit?
New album and trying to build our fan base for more fans.