Stella Vir talks about listeners relating to their music, the current Rock music scene and much more.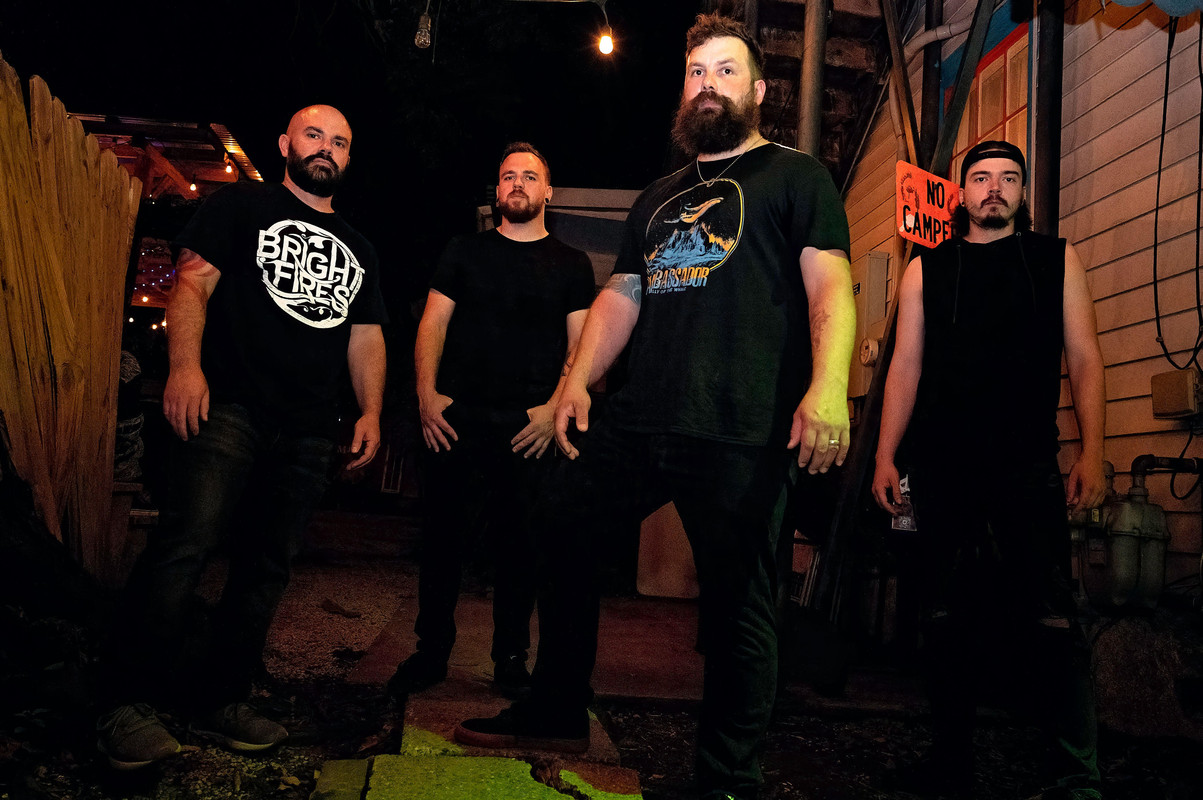 www.facebook.com/stellavirmusic
Sounds like: Alt/Progressive Rock
From: Louisiana
1. How did you get started with music and how did you develop your sound? Who thought of the name "Stella Vir" and is there any meaning behind it?
We started this band in 2020 with the idea that we weren't going to produce anything artificial. All of our music is straightforward, raw guitars and heartfelt, true lyrics. Like the music we grew up listening to. The name Stella Vir is based off of the Latin Vir Stellas which translates "man of the stars". We all love sci-fi and Justin, our guitarist, is the one who suggested the name after weeks of back and forth on band names.
2. What do you want people to take away from your music?
We want people to know through our lyrics and music that we are just REAL people. Life does fucked up and beautiful things to us everyday and we put all the pretty and ugly into our music.
3. How would you describe your sound to the average listener?
Our sound is a blend of 90s alt rock with those same emo/pop prog riffs we all fell in love with in the 00s from Saosin, Finch, Breaking Benjamin, Coheed and cambria to name a few of our influences.
4. Who are three bands you'd like to tour with?
This is something I think of daily in the shower HAHA. Definitely Coheed and Cambria! Being a fan for 20 years and I would love to add our energy and music to one of their shows! I'm going to follow our influences here and say Breaking Benjamin and even Bush for the others!
5. How has Covid affected what you do?
Like most other musicians, during the early stages of Covid we found more time to rehearse and write/record. It definitely feels like things are rapidly getting back to normal so we are thankful to not only play shows, but for everyone's safety too.
6. What's your take on the current state of Rock?
Locally, there are tons of bands who we see as our brothers and sisters and everyone is out here pushing hard as us or harder to show people our passion for this thing we create!
7. What's the current music scene like locally there in Louisiana?
Like I said, ourselves and our friends help each other out as much as we can. We are a true DIY area and it's been this way as long as I remember. You may see us unloading a tractor from a trailer to setup a PA in a gas station parking lot mid day just so people can party with us (true story)!
8. What's your take on the royalties that streaming services pay out to artists?
If it were easier to achieve any real distribution for musicians that wasn't involving us paying more than we receive in return for streaming services then I would have an answer. With that being said, I'd like to thank Spotify for the half tank of gas that 24 months of our EP bought us!
9. What's next for Stella Vir?
We have a full length album we will be releasing this year along with some shows to be announced! It's going to be an adventure and even more so because we love our friends and fans and each other!
10. Any shoutouts?
Shoutout to my wife Jessie for never getting tired of the gear and the noise coming from the music room. To all of our friends who always make sure we are loved at and in between shows. Cris Marshall at Tonal Recording in Ft Worth, TX for helping us get these 2 albums out exactly the way we hear them in our heads.