Slanderus talks about their Progressive Metal sound, upcoming plans and much more.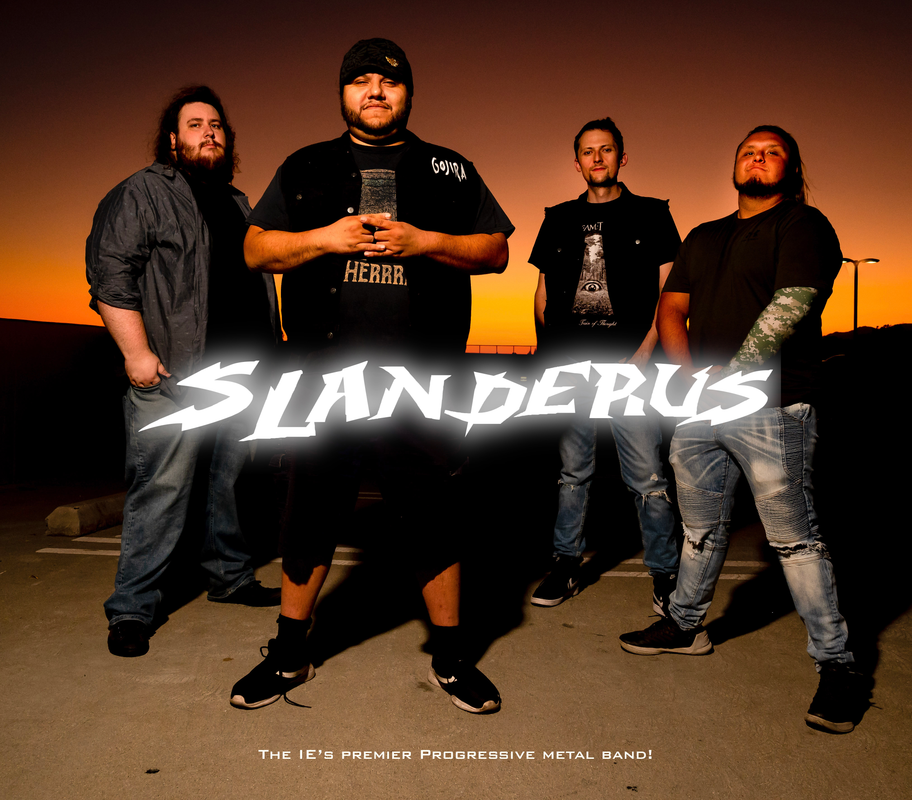 www.facebook.com/slanderus
Sounds like: Progressive Metal
From: California
1. How did you get started with music and how did you develop your sound? Who thought of the name "Slanderus" and is there any meaning behind it?
I started playing guitar when I was 14. When I first started I was into bands like Korn, Limp Bizkit, Disturbed and Godsmack. After I started developing my skills more I started to get into bands like Iron Maiden, Metallica, Judas Priest and Megadeth. The band name comes from a Machine Head song titled "Slanderous". I thought it was a cool title and that it would make a great band name. I dropped the O from the word so its spelled "Slanderus"
2. What do you want people to take away from your music?
I would like people to think they had an enjoyable experience from listening to our songs and maybe there's something they can take away and use in their everyday life.
3. How would you describe your sound to the average listener?
Progressive metal, a mix of Iron Maiden, Dream Theater, Queensryche, System of a Down and Disturbed.
4. Who are three bands you'd like to tour with?
Dream Theater, Queensryche, Mastodon
5. How has Covid affected what you do?
It did for sure in 2020, we weren't able to do anything other than stay home and work on new songs. Those songs ended up on our new album.
6. What's your take on the current state of Progressive Metal?
I believe it is thriving. There are tons of great progressive bands out there, you just have to know where to look.
7. What's the current music scene like locally there in California?
Our local music scene is doing really well. When we all come together to promote a show we can get a pretty good turnout!
8. What's your take on the royalties that streaming services pay out to artists?
I think artists don't get paid enough for streams, it's pretty obvious we all get ripped off. You'd have to get millions of streams just to make any money out of your own music from streaming.
9. What's next for Slanderus?
We have a new music video for our song "Espiritu" coming out very soon! Right now we are just focused on promoting the new album and playing shows.
10. Any shoutouts?
Shoutout to all the people who have supported us over the years and continue to do so, we really appreciate it!