The Dirty South Band talks about their Southern Rock signature sound, upcoming plans and much more.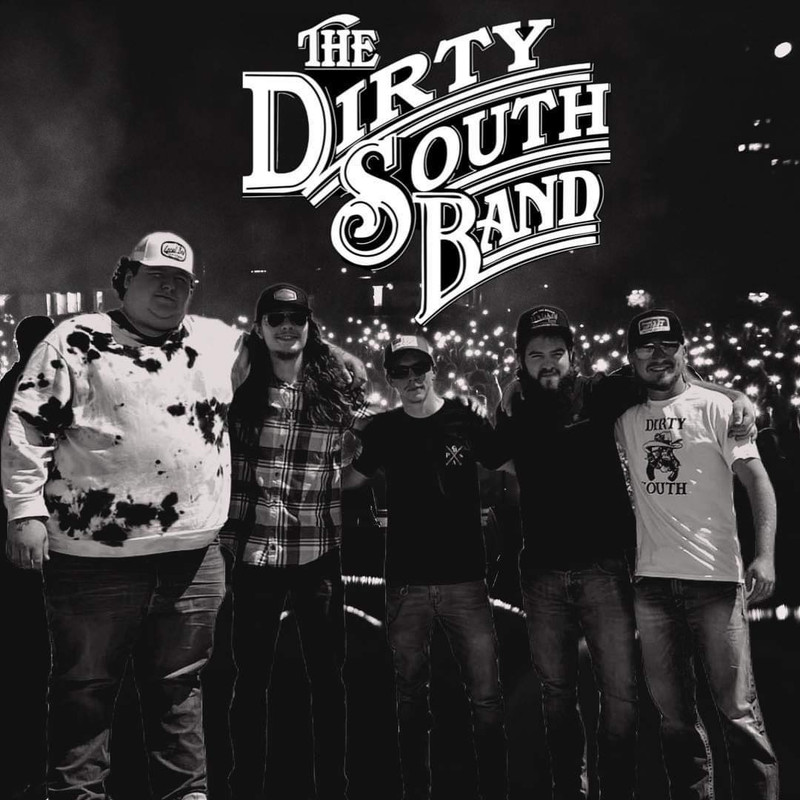 www.facebook.com/DirtySouthBand2021
Sounds like: Southern Rock
From: North Carolina
1. How did you get started with music and how did you develop your sound? Who thought of the name "The Dirty South Band" and is there any meaning behind it?
Our Lead Frontman BJ Cates, Bass Player, Judd Palmer, And Rhythm guitarist Bradley Rathburn started as an acoustic outlaw country group. As we Started playing and quickly gaining followers we realized that We enjoyed playing more Rock/Southern Rock style music such as whiskey myers, koe wetzel etc, so that is the Genre we focus on when writing music.
BJ Actually came up with The *Dirty South* Band, He is very influenced by *Ryan Upchurch* one of the biggest independent artists in the world, Not just the music but the way he came from being labeled as a small town white trash redneck to being one of the biggest independent artists in history.
2. What do you want people to take away from your music?
We just want people to relate to our music, and know that at every Live show, we put 1000% effort, even if it's a free show. so many artist respect there fans because they *Pay* to come see them, but to us *time* is more valuable than money, and when people spend their valuable time to see us, that means the world to us.
3. How would you describe your sound to the average listener?
We 3 guitar Army, heavily influenced by the Original LYNYRD SKYNYRD, but with a much more modern Southern rock accent.
4. Who are three bands you'd like to tour with?
Them Dirty Roses, Whiskey Myers, Koe Wetzel, Blackberry Smoke, The Georgia Thunderbolts, 49 Whinchester.
5. How has Covid affected what you do?
Not really, we formed in Oct of 2021, so the main drag of covid was pretty much over
6. What's your take on the current state of Southern Rock?
In our opinion it is very limited, and kind of a dying breed, but at the same time it seems to be making a comeback. in our opinion, bands like Blackberry Smoke, and Whiskey Myers saved southern rock.
7. What's the current music scene like there in North Carolina?
Aside from sports bars, and local dive bars, there are only a few real music venues within 60 miles of us, unless you're in the *Circle* though it's pretty much impossible to make any headway, so we have paved our own road.
8. What's your take on the royalties that streaming services pay out to artists?
Honestly, we don't know enough about it to speak on it.
9. What's next for The Dirty South Band?
We are planning a US Tour in 2023, as many dates as we can get at as many places, not being too picky, we just want to play as much as possible and spread our music with the world!