Lost Asylum talk about their Heavy Rock sound, independent music and much more.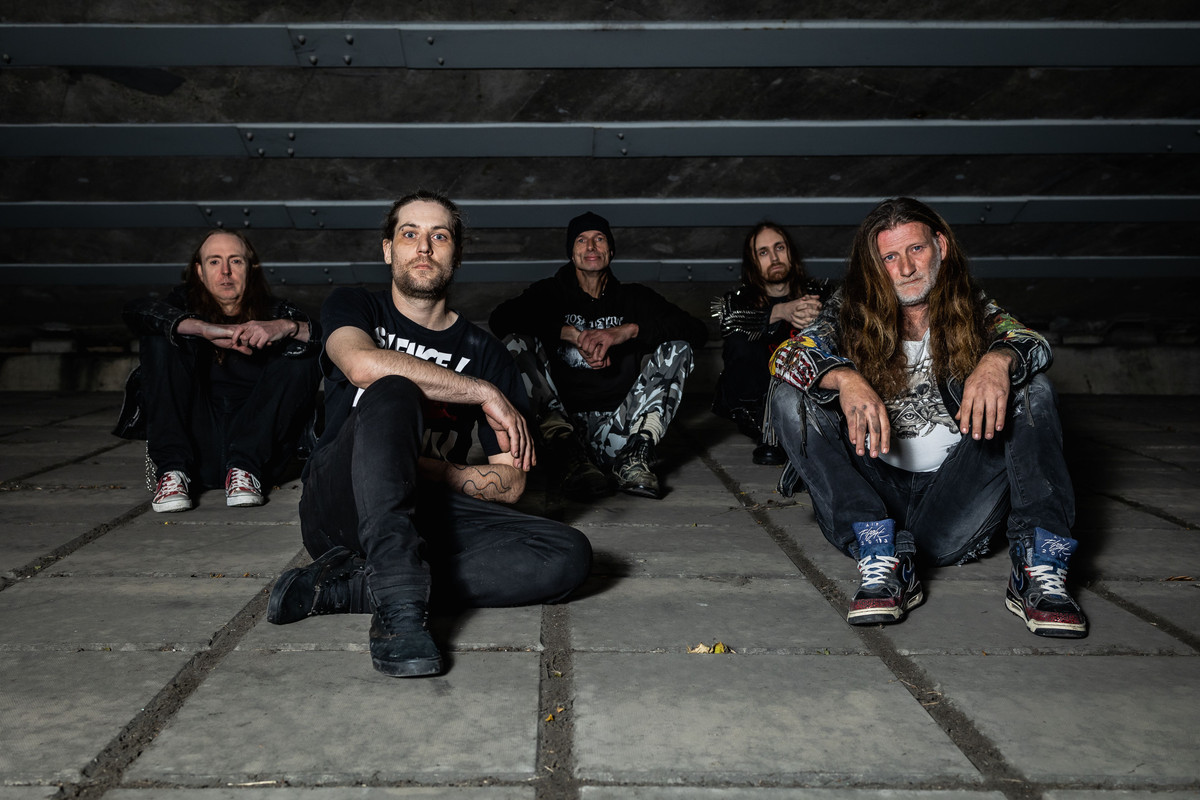 www.facebook.com/LostAsylumOfficial
From: United Kingdom
Sounds like: Heavy Rock
All questions answered by Darren (guitarist).
1. How did you get started with music and how did you develop your sound? Who thought of the name "Lost Asylum" and is there any meaning behind it?
We all have a deep seated love with Rock and Metal and it's influenced us all to become musicians. Our sound is actually quite a long story so I'll try to put it into a short statement. Lost Asylum's sound comes from pushing the limits with the cards we have been dealt. I'd love to tell you a really deep meaning behind the name Lost Asylum. Steve came up with the name and we all just thought it sounded cool.
2. What do you want people to take away from your music?
The main thing for us is for people to have as much fun listening as we have playing.
3. How would you describe your sound to the average listener?
Heavy Rock with Classic Rock influences.
4. Who are three bands you'd like to tour with?
Personally I love what Silent Theory and Saint Asonia are doing at the moment but mainstream I would have to say Black Label Society, how cool would it be to tour with the great Mr Wylde?
5. How has Covid affected what you do?
We were having so much fun with everything finally in place once Ryan joined the band, only for COVID to dishearteningly shut us down a year later. Things just haven't picked back up how they were before.
6. What's your take on the current state of Heavy Rock?
There are some really great unsigned acts out there that are the future of what will happen in the Rock and Metal scene. As long as the current scene doesn't forget them things can only get better and stronger right??
7. What's the current music scene like there in the UK?
It's really tough in the UK. So many venues are closing. There just isn't the support filtering down here from the government to help these venues keep their doors open!
8. What's your take on the royalties that streaming services pay out to artists?
The weather's nice isn't it?
9. What's next for Lost Asylum?
Oh, world tour paid for by Sony??… No? Ok, we are in hope of recording an album later this year so stay tuned…
10. Any shoutouts?
I think there is only one shoutout that's really important and that goes out to everyone that supports the independent music scene: from the venues, to the independent radio stations and all those that take the time to listen!