Aster talks about their signature style, the Missouri music scene and much more.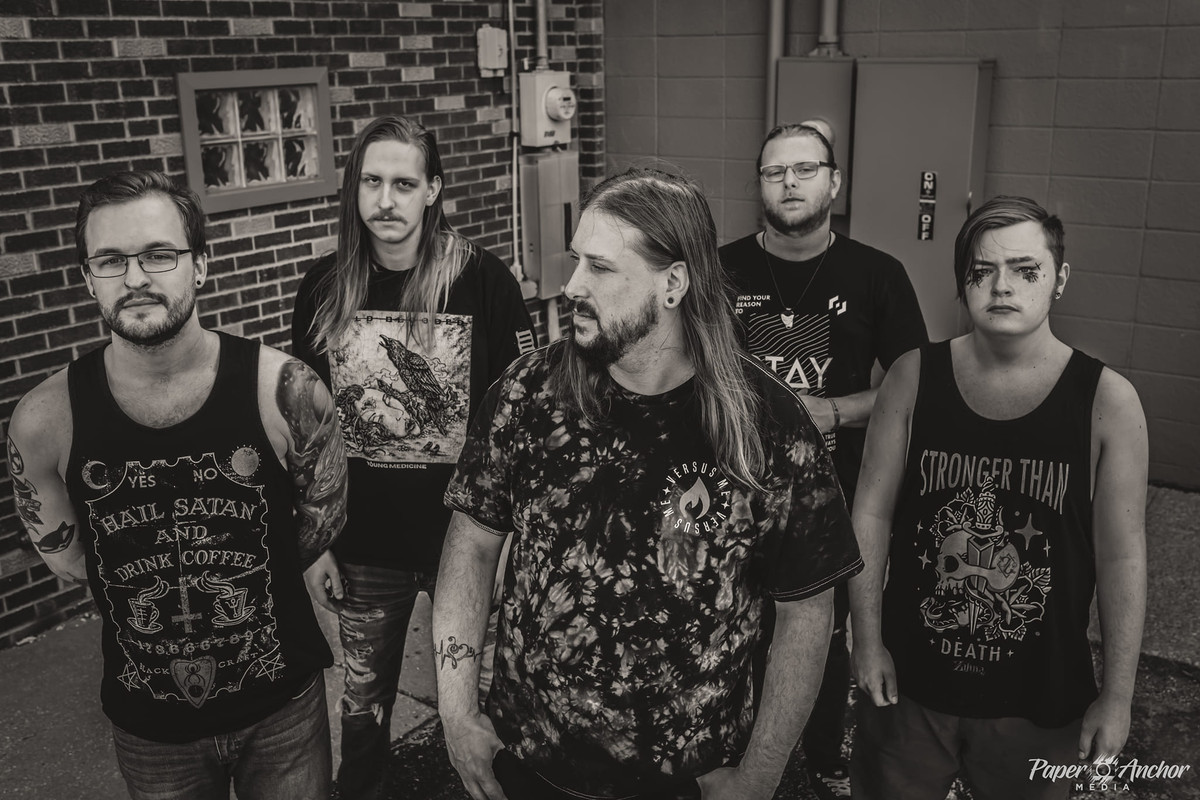 www.facebook.com/asterusofficial
From: Missouri
Sounds like: Metal
1. How did you get started with music and how did you develop your sound? Who thought of the name "Aster" and is there any meaning behind it?
Austin was in Alaska when he started the prohibit by himself. He was up there on duty for the Army. Justin and Austin worked on a couple projects before together and started this one. Austin developed most of the sound plus the help of our producers Nick Thornton and Bret Liber. Dylan Webber came in later for the last 3 songs we recorded for the album to truly develop our sound. The word Aster came from the flower and the meaning behind the flower itself. Austin chose this as a personal reason.
2. What do you want people to take away from your music?
We want people to enjoy our music and to know life can be hard but there's always a way to let those feelings out. For us this is our way to express how we feel at the time we wrote the songs.
3. How would you describe your sound to the average listener?
We are a poppy but heavy band that has a fun energy and some decent cleans!!
4. Who are three bands you'd like to tour with?
A Day To Remember would be a dream. Asking Alexandria and Amity Affliction.
5. How has Covid affected what you do?
Covid we feel helped us. Instead of rushing everything like we did with previous projects we took our time to get this album done. Took 3 years from start to finish.
6. What's your take on the current state of Metal?
Metal can be anything right now. From screams and cleans to even rap or country on it and we're loving that. Metal has expanded so much it's great!
7. What's the current music scene like there in Missouri?
When covid happened a lot of venues closed down. It's taken a couple years to get it back but now it's growing a lot and the local scene are all loving and helping each other!
8. What's your take on the royalties that streaming services pay out to artists?
We're not in this for the money. We just want people to enjoy our music. It would be nice to get some royalties back from what we love to do. But hey that's why we will still have hard copies too!
9. What's next for Aster?
Right now we're working on an 8 song LP. We have a few songs finished and others in the works almost complete with a few music videos coming out. Then this summer we have a few shows out of the Missouri area hoping to expand that too! Then eventually a US tour!
10. Any shoutouts?
Big shout out to our producers Nick Thornton and Bret Liber. Shout out to Mike Bohn for reaching out! And shout out to Cory OMeara from Stratgazer for getting the KC scene back to how it was before! Shout out to Aaron Bethel for helping us get out of town shows.