The New Black Diamonds talks about their inspirations, upcoming new music and much more.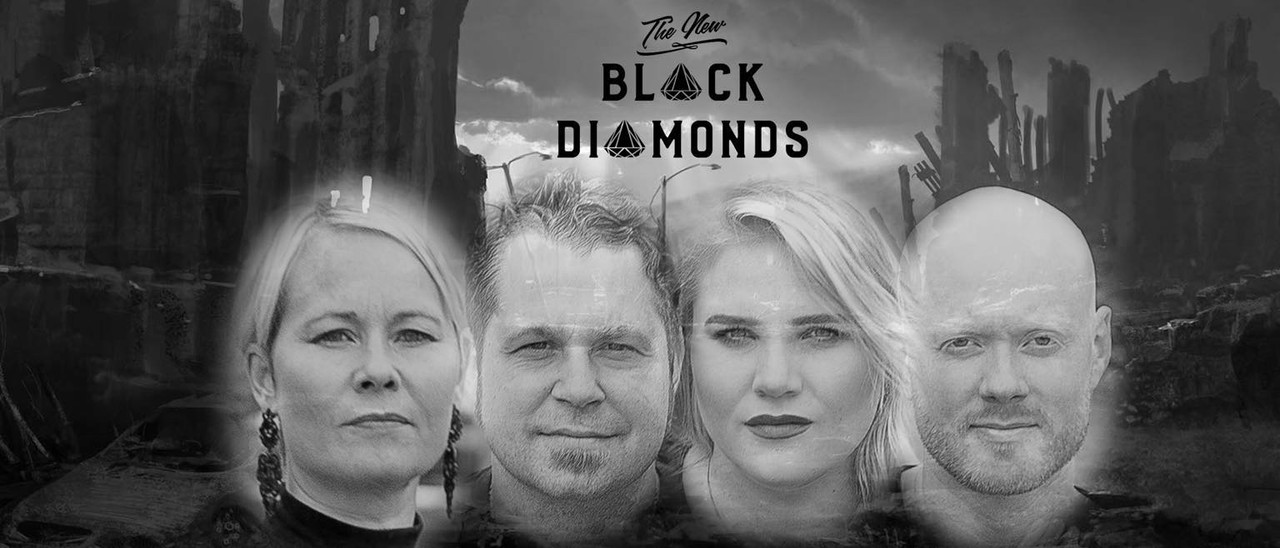 www.facebook.com/thenewblackdiamonds
From: Sweden
Sounds like: Rock
1. How did you get started with music and how did you develop your sound? Who thought of the name "The New Black Diamonds" and is there any meaning behind it?
Bass player and songwriter Catrine Jakobsen has been writing songs for a long time. In 2009, she decided to perform them live and then put together a band in project form. An album was released under the name Cattis. The live performance and recording gave more flavor and new musicians joined and new songs were written with music inspired by 70's rock. This is how Black Diamonds Sweden was eventually created. A rock band that only consisted of female musicians. However, that era ended after a few years and then The New Black Diamonds was created in 2019 with the young singer Klara Frisk at the helm. Some songs followed from Black Diamonds Sweden into the new era, but many new songs were written and developed together in the rehearsal room. The band consists largely of music teachers with an interest in rock music. Members besides Klara consist of Max Månhammar (electric guitar), John Bergstrand (drums) and Catrine Jakobsen (electric bass). The band sound has continued to be inspired by both 70s bands like Kiss, but also newer rock like Dorothy and Black Stone Cherry.
2. What do you want people to take away from your music?
People should feel hope through the music and that you should never give up. Goodbye is largely about a breakup and that you have to believe in yourself. That you are strong on your own.
3. How would you describe your sound to the average listener?
The sound for the music is guitar-based rock music but then with a rich organ that takes you back to the 70s as well as the bass often accompanying the guitar riff. The lyrics are punchy with catchy choruses.
4. Who are three bands you'd like to tour with?
Dorothy, Black Stone Cherry, Thundermother.
5. How has Covid affected what you do?
During covid, playing opportunities disappeared but we focused on writing new songs, pulling ourselves together and recording them and releasing them on various streaming services.
6. What's your take on the current state of Rock?
We are a female fronted rock band with a fresh sound with a touch from the older rock.
7. What's the current music scene like there in Sweden?
There are a number of rock clubs to play at around Sweden, but it is not entirely easy to get the opportunity to be heard. There are also some larger rock festivals, but which offer more space for the larger established bands, but with upcoming song releases, we see the future and playing opportunities brightly.
8. What's your take on the royalties that streaming services pay out to artists?
Royalties are low in relation to the work you put in both as a songwriter and band, one day we hope and wish that you will be compensated for the work done.
9. What's next for The New Black Diamonds?
We will now release three new songs. One at a time so we can keep our fans excited. First up is In the name of Liberation which is available on streaming services on September 8th. Next comes Into the storm in November and Waste my love in February.
10. Any shoutouts?
We are grateful to all the fans who listen to our music and like what we do. The most important thing is to have fun and that's exactly what we have.