Circadia talks about their sound development, the Ohio music scene and much more.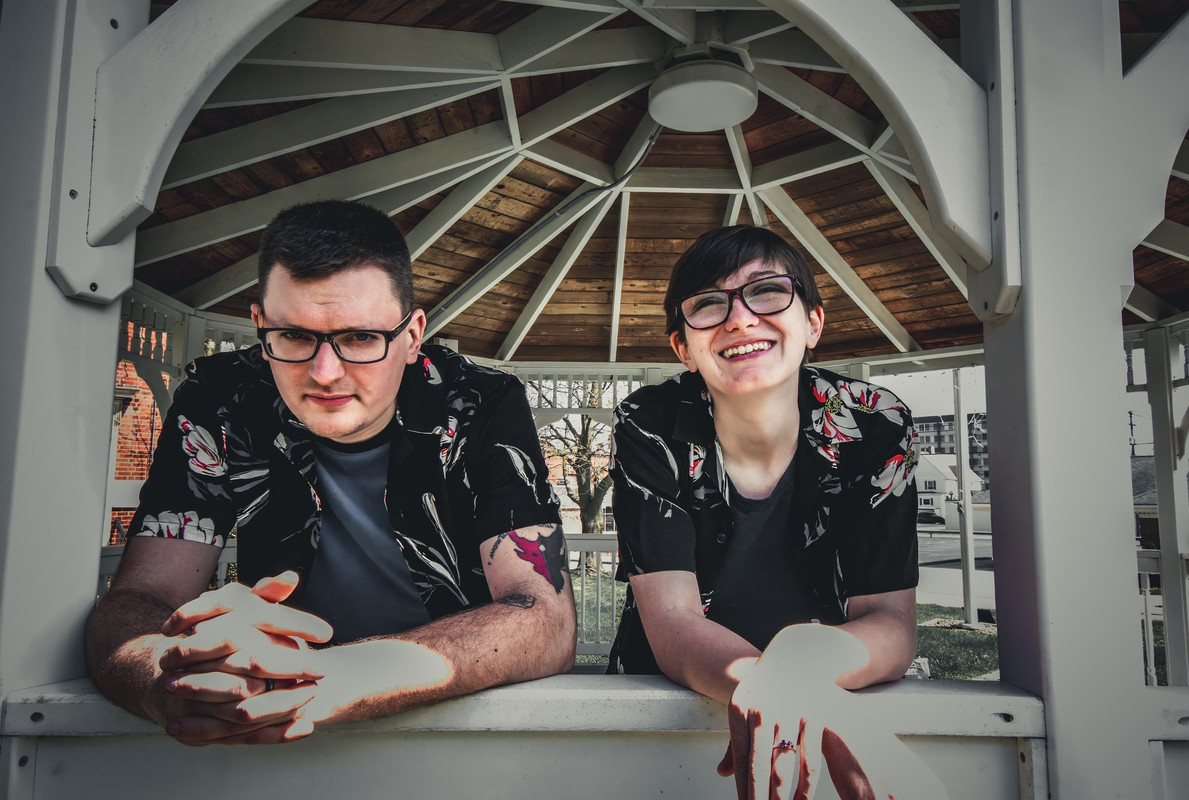 www.facebook.com/circadiasound
From: Ohio
Sounds like: Electronic/Pop/Rock
1. How did you get started with music and how did you develop your sound? Who thought of the name "Circadia" and is there any meaning behind it?
We developed our sound simply by testing the waters with Electronica as a genre, I Nathan James already had Alternative Rock roots from previous bands. Circadia, comes from the word Circadian which is a 24 hour life cycle. Circadia's meaning is simply a place of life cycles.
2. What do you want people to take away from your music?
We want people to realizes and truly know there's hope and unconditional love in this world. You don't have to live and suffer in your darkness.
3. How would you describe your sound to the average listener?
Our sound consists of heavy influence from: Owl City, Simple Plan, The Foo Fighters and A Day To remember to name a few. Most commonly to the more mature folks that don't know the bands above, I say we're like Styx only heavier.
4. Who are three bands you'd like to tour with?
The three bands we'd love to tour with would be Skillet, For King and Country and Shinedown.
5. How has Covid affected what you do?
COVID was quite rough simply because our first full length album "Seeking Completion" came out shortly before the pandemic happened. Therefore, we couldn't tour the new album or promote it that much due to funds being at a halt.
6. What's your take on the current state of Electronic/Pop/Rock?
My current take on Electronic Pop Rock, is mostly independent artists of this genre are super talented and really great! A lot of mainstream or highly successful artists of this genre are rather generic and cookie cutter. Being a lover of both Rock and Electronica, I hope our listeners will appreciate our sound and music.
7. What's the current music scene like there in Ohio?
The music scene in Ohio is a bit "all over the place" not that this is a bad thing, just makes it that much more challenging for artists to really truly connect with super fans.
8. What's your take on the royalties that streaming services pay out to artists?
Most royalties that streaming services pay is rather miniscule. Any artist who dreams of having a music career realizes streaming won't make you most of your money in this business. It's rather sad really, I do plan on contributing to changing this!
9. What's next for Circadia?
We have a brand new song called "Live It Well" that comes out November 3rd, 2023! This song is very near and dear to me because it celebrates my five years of being free from depression and attempting suicide.
10. Any shoutouts?
Shout-out to our awesome and dear friends in The Protest! We love you guys!