Errante talks about their energetic and intense signature sound, the Chile music scene and much more.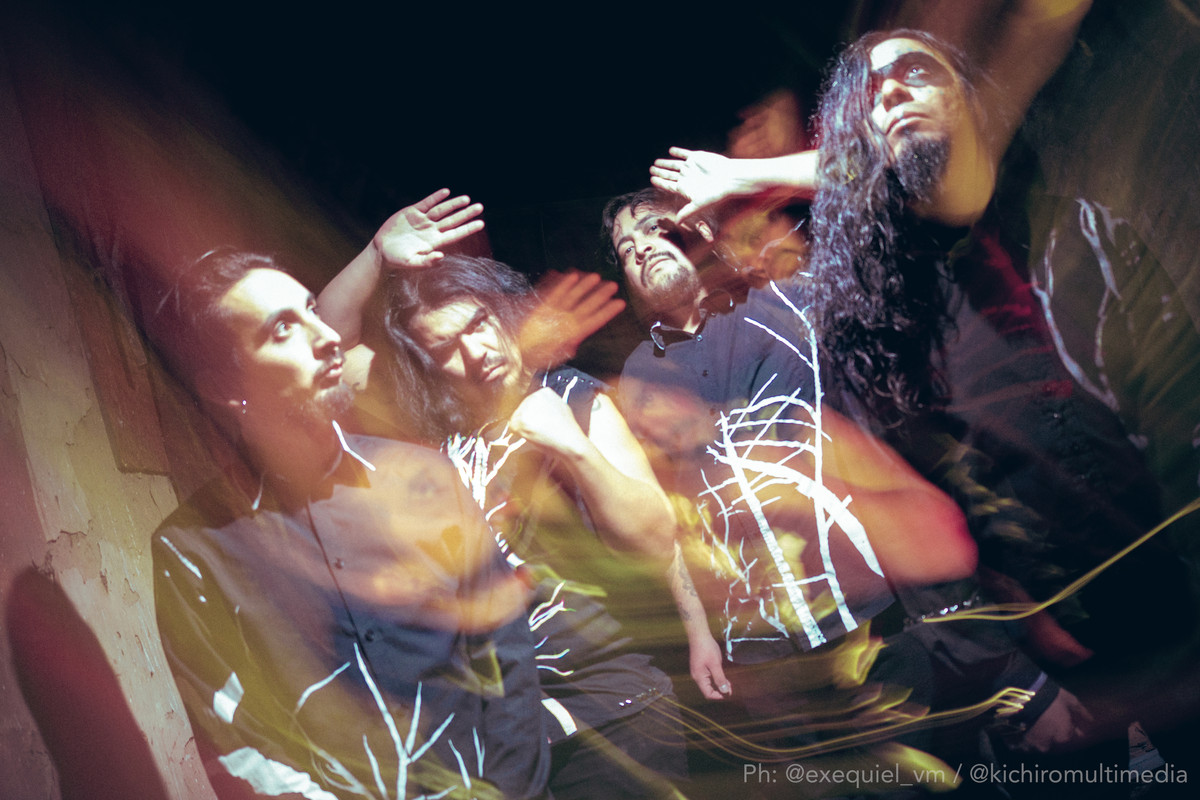 www.facebook.com/errantebanda
From: Chile
Sounds like: Alternative Rock
1. How did you get started with music and how did you develop your sound? Who thought of the name "Errante" and is there any meaning behind it?
Basically the need to have a way of expression with its own personality. From 2007 to date it has been the greatest constant in this band, with its different member changes. Errante emerges as the concept of an entity that constantly experimentation and tries new sounds to deliver an introspective but musically powerful message.
2. What do you want people to take away from your music?
An experience of catharsis and overflowing energy. I hope you connect with us on that path and have a good time when you see us live and when you listen to us on digital platforms.
3. How would you describe your sound to the average listener?
Energetic, dizzying, but with spaces for calm and natural progression and then returning to intensity.
4. Who are three bands you'd like to tour with?
A dream come true would be to share the stage with bands like Baroness, Converge, Cave in, just to name a few, and similar bands from the underground scene.
5. How has Covid affected what you do?
It delayed the recording of our fourth full-length to a certain extent, but it also helped us better prepare the material and renew the lineup due to the departure of our bassist who was in the lineup from 2011 to 2021.
6. What's your take on the current state of Metal?
I think there are many bands that are making interesting proposals but sometimes I feel that the public does not want to give a chance to new generations of bands, it is easy to stay in the comfort zone and not immerse in the adventure of discovery. Perhaps the lack of adequate channels to share this music, makes labor more difficult. But metal has always been an underground culture and in these spaces there are people who still believe in this, which is why it is still valid but on a small scale. Perhaps that is its destiny, to be something niche away from the mainstream eye.
7. What's the current music scene like there in Chile?
It is very segmented into defined styles, which is why there are styles that are more sectarian than others. Fortunately there are bands that have no prejudices in playing with proposals outside their circle. Our greatest difficulty has been fitting into this panorama due to the particularity of our proposal. But not because of those mishaps we will continue trying.
8. What's your take on the royalties that streaming services pay out to artists?
It is almost a mockery of all the work behind a production. There are platforms like bandcamp that facilitate direct contact between artists and their audience and thus obtain more significant royalties. But unfortunately it is not the general rule. Independent bands have a very difficult path when it comes to financing their projects. Luckily there are initiatives outside of streaming where artists can look for an appropriate form of financing.
9. What's next for Errante?
Finish a couple of live dates in Chile and hopefully in 2024 we will achieve some live dates outside of our country. We are in some conversations that hopefully will reach their destination but time by time. Coming from a place as southern as Chile, we must carefully plan an adventure of that magnitude. We are also pre-producing new studio material, which we do not know if it will come out in full-length or EP format.
10. Any shoutouts?
If you have read this far, we appreciate your time and we invite you to follow us on our networks @errantebanda on Instagram and Facebook You can also go to our linktree
https://linktr.ee/errante
and search for our music on digital platforms. Stay restless and give a chance to bands like ours and many others that circulate out there expressing themselves artistically.