Fiction talks about their new music, a different writing process and much more.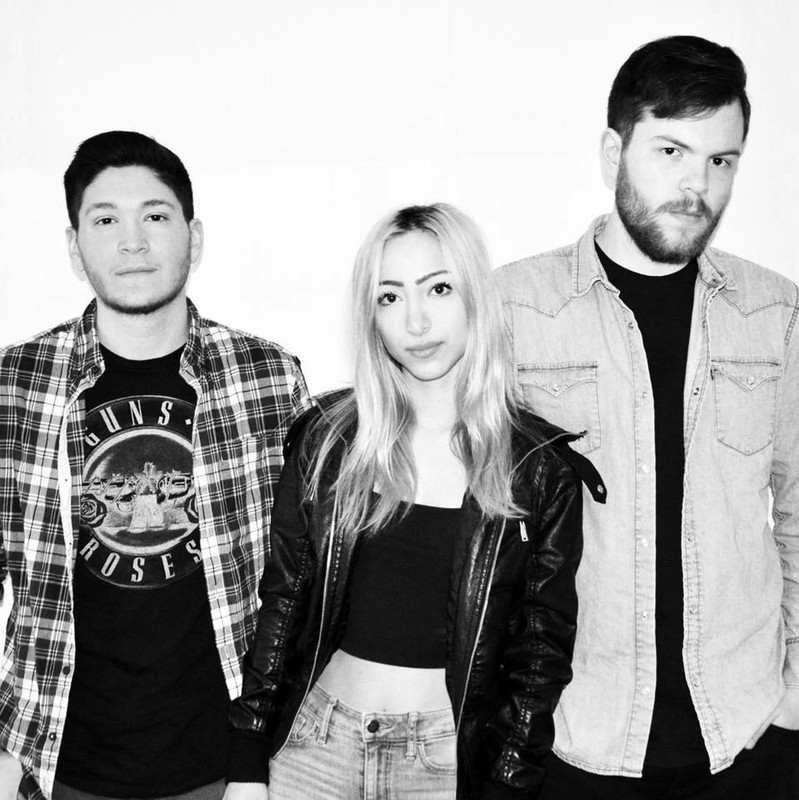 www.facebook.com/fictionbandny
From: Mahopac, NY
Sounds like: Female fronted Rock
1. How have things been with Fiction?
Things have been going well for us. We are starting 2018 strong focusing on a new release. We have taken a short break from shows to focus on that release, but we are sure to be back out playing very soon.
2. You guys are in the studio now, how's that going? Who is producing/mastering?
The recording process has been going great. Right now, we are all finished with drums, bass, and guitars. We were very honored to have our friend Matt Ruggiero from the band Reckless Serenade play drums for us on these songs, and he really blew us all away. He brought all of these songs to a new level and brought in many fresh ideas. Our friend Nick Sochan is recording, producing, mixing and mastering. Nick worked with us on our last release and he never fails to surprise us with what he brings to the table. He really pushes us all to play our best and brings out many ideas that we would have never thought of that just make all of these songs sound even more exciting.
3. What can you tell us about the comparison between this release and your previous material?
This upcoming release is going to be different stylistically than our previous material. There are a couple songs that root closer to our older material, but we have evolved since our last EP. We have included some blues influences, as well as some classic influences. This is due to the fact that we feel that we relate to this sound more than the sound of our previous material, and we feel that this sound brings out the best of all of us. If we had written another release that sounded like our old material, we feel that it would have sounded a little forced because it's not what we all genuinely wanted to write.
4. Your last EP had a cover of "Black Widow", will there be any new covers?
We have decided not to include any covers. Even though we had a lot of fun reworking a song such as Black Widow and making it our own, we had even more fun writing these new songs and are incredibly excited to share them.
5. What have you learned as musicians in the past few years that you didn't know starting out?
We have learned that you may experience a change of heart musically as the time goes by. When we first started out, the mindset that we had about what type of band we wanted to be is much different than our mindset is now, and even what our mindset may be when we start writing for future releases. This is okay, because you never want to be stuck doing something that your heart isn't into, because it could be heard in the music.
6. Who are some acts you're jamming out to that you'd recommend that people check out?
We have been listening to bands such as Royal Blood, Nothing But Thieves, and King Gizzard and the Wizard Lizard. Aside from rock music, we have also been actually listening to some classical music lately. Mozart has been a frequent listen as of lately, because of Britney's love for the film, Amadeus. A lot of inspiration can come out of classical music into the rock realm.
7. Has the writing process with this release been the same as the other releases?
The writing process has definitely been different than the previous release. During this process, our motto was that you shouldn't be afraid to do something weird or different, and that your first idea may not be the best that could come out of you. There were definitely times where the first idea that we had for a part or song may have been decent, but the more we let the song be and the more we came back to it the better ideas we ended up thinking of. We also demoed and planned the songs out more carefully than the process that went into the previous release.
8. If you could change one thing about the Rock music scene, either locally or nation wide, what would it be and why?
We would change the competition aspect that many artists still seem to have. Music isn't about being better than one another. It's about appreciating each other's art and encouraging each other to keep up the good work. We are musicians, but first and foremost we are music lovers, so people in the rock music scene should just learn that it's not all about being better than someone, but rather about building off of others.
9. What do you want listeners to take away from your upcoming release?
We would want listeners to be inspired by the music, and hopefully make them want to pick up an instrument, play along to the songs, or just inspire them to write their own music. We are very proud of these songs and a lot of inspiration came upon us to write them. If we can translate that to our listeners that would be a gratifying feeling.
10. What do you wish you accomplish in the next six months?
We hope to be back out doing shows once the album is released. Hopefully it will be out in the summer. We just hope that people listen to what we are about to release and take something away from it. We certainly are going to be back at a fast-paced speed very soon.