Opposition Out talks about their heavy sound, the North Dakota music scene and much more.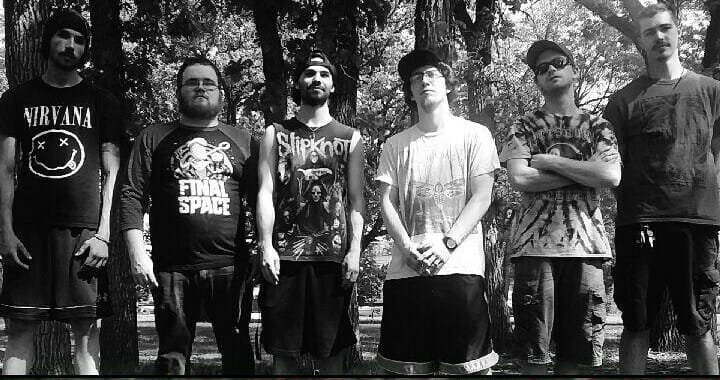 www.facebook.com/oppositionoutofficial
From: Minot, North Dakota
Sounds like: Metal
1. How did you get started with music and how did you develop your sound? Who thought of the name "Opposition Out" and is there any meaning behind it?
The band started in 2011 under the name BreakTheSylence but in 2012 we renamed it to Opposition Out. Evan came up with the name with some of the original members. Basically we changed to Opposition Out because the BTS name was taken and we wanted to avoid any future issues. So far, were the only Opposition Out! We actually weren't always a heavy band. We started out a little softer more rock oriented while still having slight metal accents in the songs, slight screams etc. Over the course of a couple years members were in and out and we eventually developed the sound to be more metal oriented. We turned to metal because we love the energy of metal shows and music and that's what we wanted to bring to the table. The meaning behind the name is because in a community where metal bands aren't really around a lot and punk is more available, were the opposition, the "stand out" against the rest of the local scene. Don't get us wrong, we love our local music scene and wouldn't change it. But were the odd ones out and we try as hard as we can to spread our sound as much as possible.
2. What do you want people to take away from your music?
We want people to feel pumped up with our music and take away a good experience and good vibe from our music. Not all of our songs are "positive vibes" per say but we do have songs where the message is "don't stop pursuing your goals and dreams". Always stay level headed and remember where you started. You can do whatever you want to in life.
3. How would you describe your sound to the average listener?
Well, we kinda draw our sound from A Day To Remember, I Prevail, Bullet for My Valentine, Parkway Drive, and other great bands. You may not be able to hear those influences on our EP "Vol 1" as those songs were all old songs that we finally got around to recording and releasing, but the new CD were working has new songs where our influences will be more noticed. We like to bring some heaviness to the table at shows that gets the crowd jumping and involved but also have choruses that make you sing along. We run with 2 vocalists, so we feel it adds a nice element to our set.
4. Who are three bands you'd like to tour with?
Hmm. 3 bands are hard to choose with all the great acts out right now. A couple would be Wage War, ADTR, and Like Moths To Flames. Hard question to answer.
5. What are your three desert island albums that you'd never get tired of listening to?
With 6 members in the band it was hard to narrow it down to 3 albums, but for the sake of this we agreed on ADTR's "Homesick" album, Wage War's "Blueprints", and for a lighter taste every now and then, Our Last Nights album "Selective Hearing".
6. What's your take on the current state of Metal?
Metal has been backlined it seems with the rise of all the new pop/rap/hip hip songs and artists that are coming out. But as we all know the hard rock/metal community is very much alive and will hit its rise again soon. We hope that at our shows people will see that metal is doing well and people need to get back on board!
7. What's the current music scene like there in North Dakota both locally and state wide?
The local scene around Minot is mostly punk and country artists with the exception of some softer rock bands and some metal acts. Our local scene is very active if your involved with it a lot. Its nice to have good people that keep our scene alive. We give credit to our local organization called Pangea House, which is ran by Jazmine and Zach Schults. The whole Pangea House team are great. They are really good people that always accomadate anyone looking to showcase what they love. The statewide aspect of music is country music and classic rock we would say, but we do get really good rock/metal shows around Bismarck, Fargo, Grand Forks and sometimes in Minot.
8. What's your take on legal/illegal music downloading?
Just like any other band, we want our music to be shared and heard, however, we do not support illegal downloading. Bands work really hard to get their stuff out and that costs a lot of money. No matter what level your on. If we put our stuff on streaming sites, then yea so be it, free listening. As well as YouTube. But in terms of selling stuff, please go out and buy the CDs or pay for digital downloads. We made our digital download of our EP cheaper for that reason. Support bands work and help them get to the level they dream of being at.
9. What's next for Opposition Out?
We've got the new CD were working on that we hope to release later this year, shows lined up in ND and hopefully out-of-state, new merch coming out soon, music video soon, and we hope to be an opener on some small festival slots by next year! Stay up to date on all our stuff by liking our pages across the internet!
10. Any shoutouts?
Thank you to everyone that has shown support in us so far and we hope you continue to follow us on our journey! And to all the people just now getting on board with us, welcome to the show.