Dawn Vally talks about their "Still Bleeding" EP, upcoming plans and much more.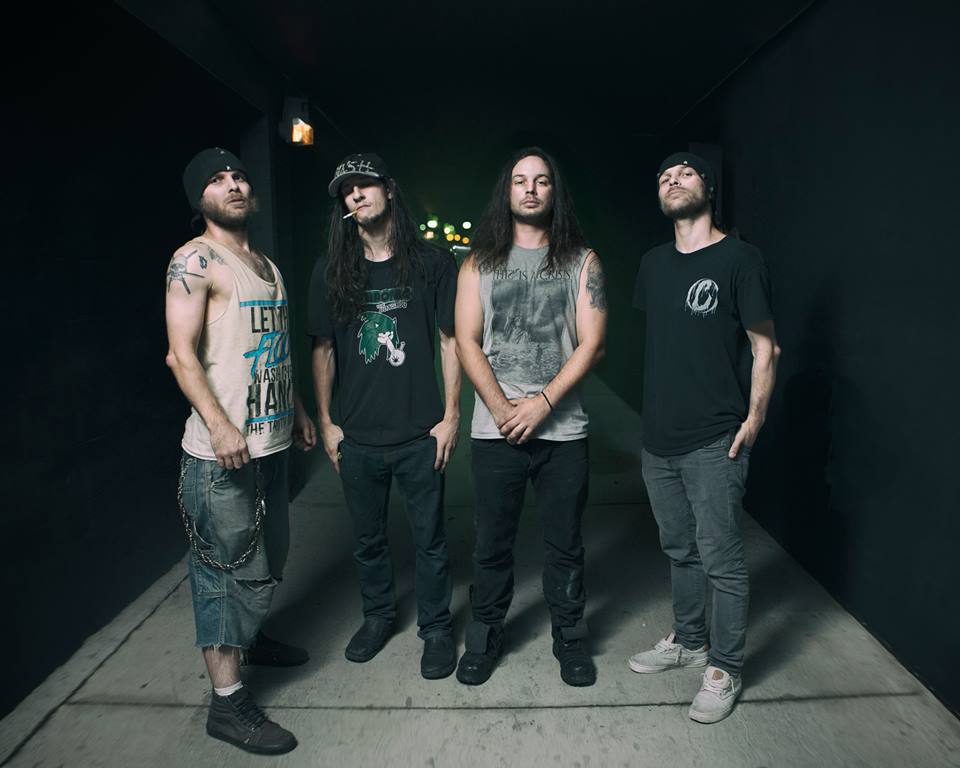 www.facebook.com/dawnvally
From: Toronto, Canada
Sounds like: Metal
All questions answered by Jeff.
1. First off, what's new with Dawn Vally?
Well some might not be excited to hear this but we are in the process of getting a new guitarist on board. Again lol.
2. What's the word on new music?
We are actually currently in the studio quickly trying to finish up our re-recordings of our some old tracks. We had a little bump in the road with loading our guitarist. Won't hold us back though.
3. What were some highlights in the past year for Dawn Vally?
We've actually had a pretty good run this past year, for starters "Still Bleeding" is not even a year old yet and has already over 100,000 streams on Spotify which we think is pretty cool. Joe Nail our drummer got a cymbal endorsement by the lovely people over Murat Diril Cymbals Canada, go check them out (shameless promo) Which we're excited he's apart of their team. We've also joined forces with the guys over at The Foundation Agency to help us out with shows, they're cool people helping us out with things. And Sycrote's baby girl Tallulah turned 3 recently. But ya generally just thought it was a pretty killer year for us.
4. You guys have always played tons of shows. What makes you crave playing live as much as you do?
That's actually a funny question, never really thought about that lol. I guess it's like a drug you always need to get that live fix lol.
5. If someone listens to just one of your tracks, which one best represents you?
For me I would say and I believe the band would say "That Sloppy Girl You Once Knew" or even maybe "All Pussies Get Eaten".
6. What's your take on the genres of Metal, Metalcore and Deathcore?
They're fun still. I see a lot of people trying to do the Metal Instrumental Metal thing which is cool but I feel like nothing beats a really tight band kicking you in the face so to speak. There seems to be a major interest in Deathcore again these days same with Hardcore. I think it's going to be interesting to see what kind of music come out in the future.
7. You've had some tremendous music videos for your last EP. Any word on any new videos coming out?
Thank you, yea actually we got one last video coming out for "Fake Lashes" the last track off our "Still Bleeding" e.p. It's going to be a live music video thing lol, basically just recorded at our last Toronto gig.
8. What's next for Dawn Vally?
We are planning on putting out our re-recordings in a new e.p called "Bleed Through Your Ears" HD Remaster and soon after that we will also be releasing a fresh new e.p currently untitled. It's going to be a pretty fun year for us for sure, all of that includes new merch, videos, tours, promos blah blah blah oh and a new guitarist.
9. What do you want to accomplish in the next year?
We wanna stretch our reach for shows, maybe start crossing some borders but we will have to see for that.