We The Unwilling talk about their new music, upcoming plans and much more.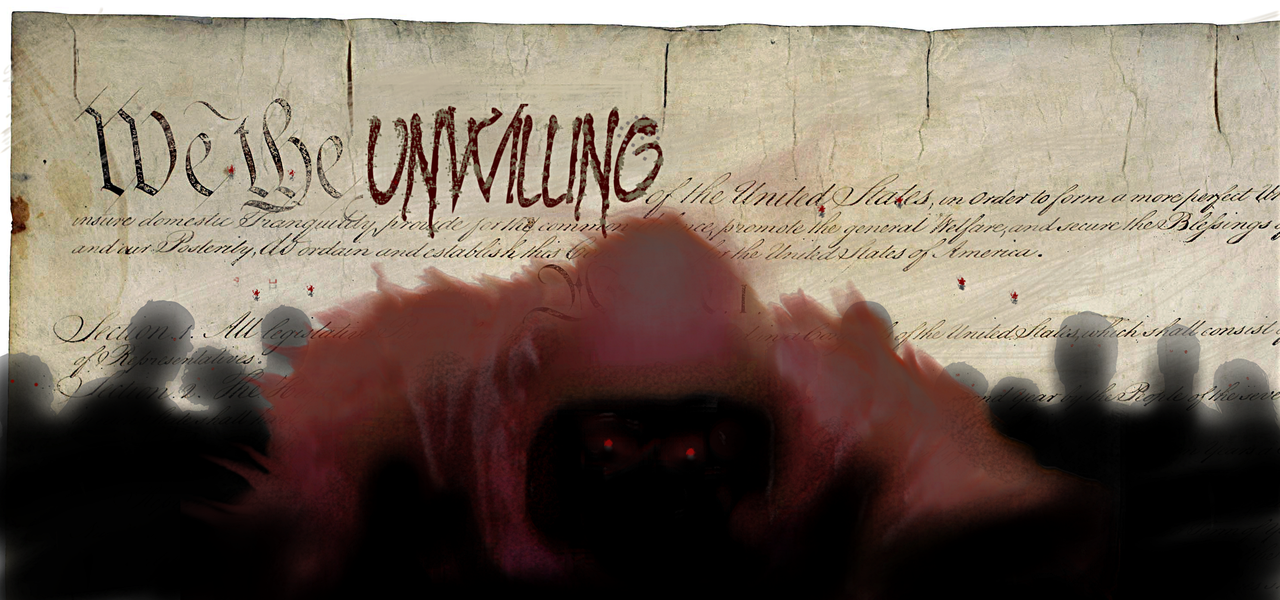 www.facebook.com/wetheunwilling
From: Greensburg, PA
Sounds like: Metal
1. How did you get started with music and how did you develop your sound? Who thought of the name "We The Unwilling" and is there any meaning behind it?
Joel came up with the name one day at work, but we won't tell you what it means, its up to you to decide. As far as sound goes the roots go back to when Jim the bassist, and Joel the guitarist, were in another band. A couple years ago they reunited and started jamming with our drummer Jeff. Chris came along with vocals more recently. After that things moved pretty quick and really began to take shape. Now we're finishing up the EP and have an album to follow.
2. What do you want people to take away from your music?
That Metal is alive and well, and there's music out there that will rattle cages and open eyes.
3. How would you describe your sound to the average listener?
Punishing, abrasive, and melodic. We've teased "Rape Face" and "Murder Suicide" but the EP is shaping up to be bigger and darker, and also louder and heavier than either of those songs. We're really proud of what we've been working on and can't wait to get it out there.
4. Who are three bands you'd like to tour with?
Local bands? There's so many. Oceans to Ash, Neostem, Veiled, I mean there's probably 50 we could list just in the Pittsburgh area alone. But some other ones we'd love to play with are: After the Burial, Monument, and Avenged Sevenfold.
5. What are your three desert island albums that you'd never get tired of listening to?
Anything August Burns Red, For Those About to Rock, and Iowa by Slipknot.
6. What's your take on the current state of Metal?
There is so many ways to access and listen to music now, it's never been better!
7. What's the current music scene like there in Pennsylvania both locally and state wide?
Pittsburgh is pretty active, worse than some places but better than others when it comes to venues. But as far as local bands go, we're spoiled here. There's so much talent in the city and surrounding areas.
8. What's your take on legal/illegal music downloading?
We consider it a plus when any of our music is downloaded, no matter where it's coming from. But if you like the music, make sure you support the artists!
9. What's next for We The Unwilling?
Finishing our EP, which is due soon, and getting the word out there that we're ready to kick some ass!
10. Any shoutouts?
All the people who have voted to get us played on local radio, internet radio, and all the support we've gotten on places like ReverbNation. Thank you and we're just getting started!