Vermont talks about their unique Rock/Punk sound, new music and much more.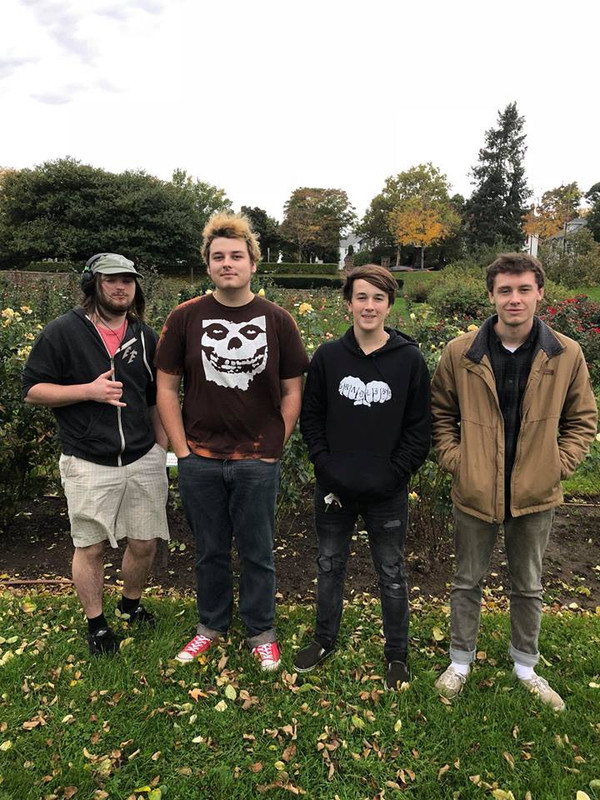 www.facebook.com/vermontbandohio
From: Cincinnati, OH
Sounds like: Indie Rock/Punk
1. How did you get started with music and how did you develop your sound? Who thought of the name "Vermont" and is there any meaning behind it?
All the members of Vermont have known each other from playing in old bands together. Ryan and Ben (our two singers/guitarists) formed Vermont in late 2017 with similar interest in how they wanted Vermont to sound. Eventually, Sawyer joined on bass and Kenton on drums. We thought of the name Vermont together, we saw "Vermont Avenue" on a Monopoly game board, and decided we liked the aesthetic of "Vermont." It's a name that's easy to remember!
2. What do you want people to take away from your music?
Nearly every song that we write proceeds a literal discourse in Ryan's life. We want listeners to be able to relate our lyrics to experiences in their life, and to have the same realizations about themes in their own relationships. We hope listeners are able to resolve altercations in their life through listening to our music and understanding the underlying themes of ego, spite, and escaping stagnation.
3. How would you describe your sound to the average listener?
Our sound is a blend of Modern Alternative, Emo, Indie, and Punk music.
4. Who are three bands you'd like to tour with?
Prince Daddy and the Hyena, The Sonder Bombs, and Cage the Elephant.
5. What are your three desert island albums that you'd never get tired of listening to?
Arctic Monkeys - "Whatever People Say I am, That's What I'm Not", Modern Baseball - "Sports", and The Front Bottoms - "Talon of the Hawk".
6. What's your take on the current state of Alternative Rock/Punk?
All of the bands we listen to are underground, and the underground scene is great. Most Radio Rock is trash.
7. What's the current music scene like there in Ohio both locally and state wide?
Southern Ohio is mostly a Metal scene, which isn't suited for us. However, Central and Northern Ohio (Columbus/Akron/Cleveland) have a great Indie/Punk scene. We always have great shows in Northern Ohio.
8. What's your take on legal/illegal music downloading?
We think it's inevitable at this point. Once the internet came it changed music forever. We don't condone it, but we accept people are going to do it.
9. What's next for Vermont?
We are releasing two new songs in February of 2019! We are also in the process of writing our first full length LP. We plan to tour as much as possible in 2019.
10. Any shoutouts?
Shout out to our friends in Vandalia, another local Cincinnati band. They have really great music.