Carrying Torches talk about their unique Rock sound, the Chicago music scene and much more.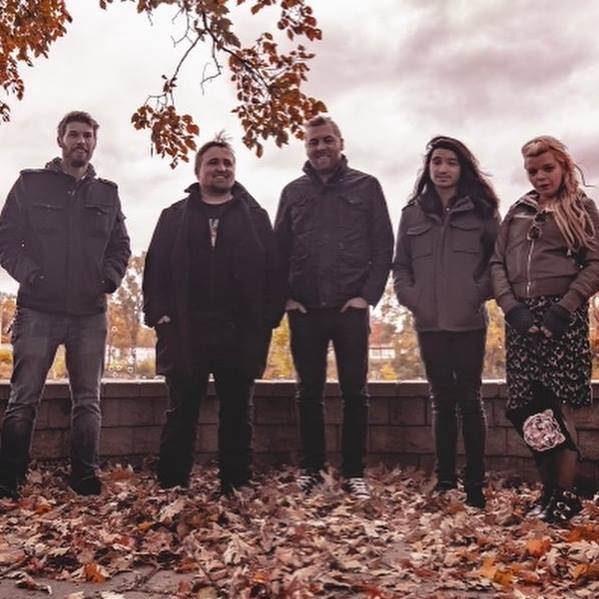 www.facebook.com/carryingtorcheschicago
From: Chicago, IL
Sounds like: Pop/Alternative Rock
1. How did you get started with music and how did you develop your sound? Who thought of the name "Carrying Torches" and is there any meaning behind it?
Carrying Torches came together at the end of the summer in '16 when Jon filled in for the drummer of Justin's primary band, Dischord. It was a meeting of musical minds that strived to be different than anything they had previously done. Our first bassist, Mike Bass and guitarist, Alex Jaskula were discovered in the local music scene. A fifth element was found to be desired for a more sophisticated sound and our synth player, Misty Okroi was added. In March 2018, Mike Bass left and we were able to recruit Brennen Chouinard rather seamlessly into the band. Our band name "Carrying Torches" was actually a title of one of the first songs we wrote. The first band name we worked under was "Makeup Sex" but Misty felt it was too risqué. We now embrace "Carrying Torches" to signify workload, pioneering, or the old expression pertaining to holding onto someone in your heart.
2. What do you want people to take away from your music?
The most valuable takeaway our audience could have would be relatability. The music we write is inspired by the people and places around us and hopefully they can find a way to vibe with it.
3. How would you describe your sound to the average listener?
Dark pop, electronic heartland rock, and indie.
4. Who are three bands you'd like to tour with?
Alkaline Trio, Royal Blood, and Into it Over It.
5. What are your three desert island albums that you'd never get tired of listening to?
Arctic Monkeys-AM, Saves the Day-In Reverie, and Kings of Leon- Come Around Sundown.
6. What's your take on the current state of Rock?
People will always love rock. It may not be the majority rule, but a kid is picking up a guitar for the first time everyday. As long as bands continue to write authentically and keep going it will be here to stay.
7. What's the current music scene like there in Illinois both locally and state wide?
We were just discussing this as a band, and sadly, on our local level, a lot of the bands that came out of the gates with us have met an early expiration date. It's a lot of work, time and money to keep a band going. Locally, the Kankakee area is very supportive of the arts on the whole and displays all genres. Chicago is a more difficult nut to crack. The Mutiny, Quenchers, and Red Line Tap all closed their doors in 2018, and those were venues our band cut our teeth on.
8. What's your take on legal/illegal music downloading?
It seems to me the modern music listener is likely subscribed to a streaming service so illegal downloads aren't necessary. Our music videos are available to watch for free and a trip to our website has a SoundCloud free song player available.
9. What's next for Carrying Torches?
We plan to release more video bolster for "STRANGERS" EP and the songwriting for the third record will continue. We hope to play quite a few Midwest shows this summer as well and introduce new merchandise.