The Isolated Brigade talk about their eclectic Rock sound, the current state of Rock and much more.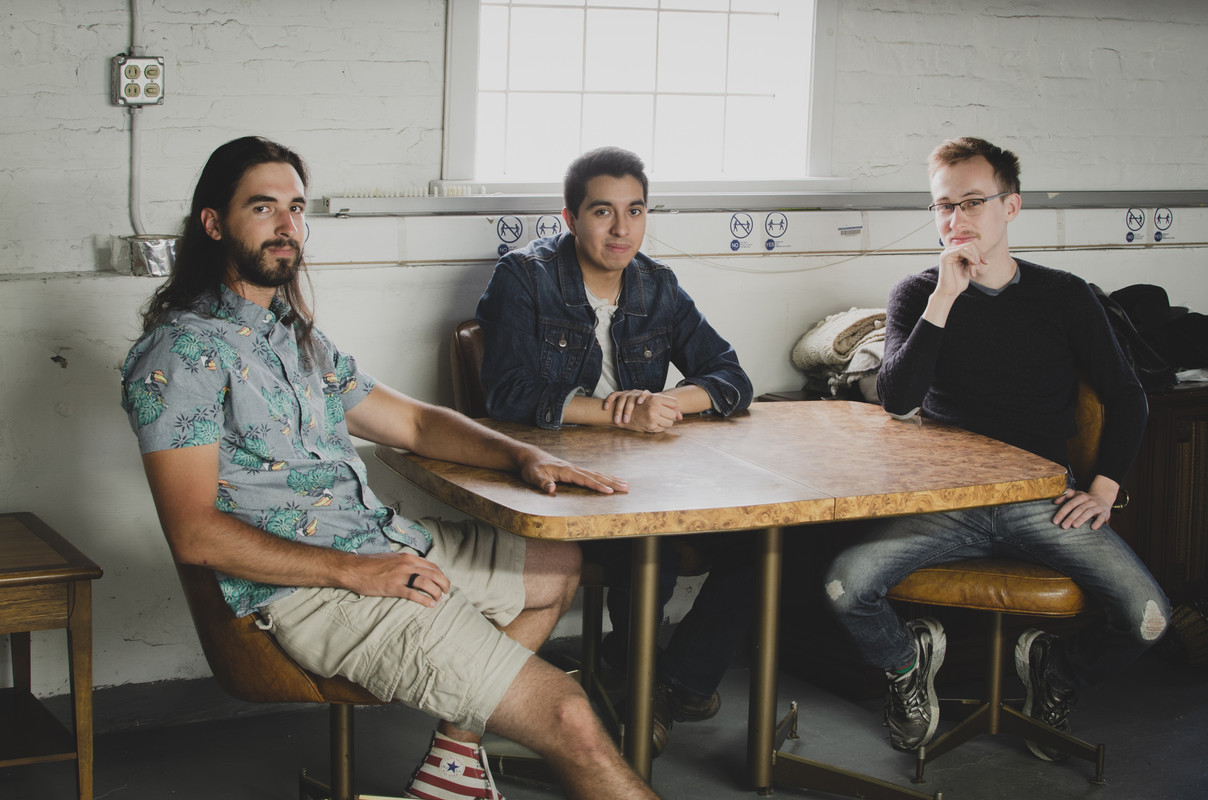 www.facebook.com/theisolatedbrigade
From: Chicago, IL
Sounds like: Rock
1. How did you get started with music and how did you develop your sound? Who thought of the name "The Isolated Brigade" and is there any meaning behind it?
Maximlilian: Personally, I began playing music at the age of 5 starting with piano. At the age of 14, I learned bass, guitar at 16, drums at 19, and mandolin at 20. My father would play a wide range of music around me, such as classical, progressive, rock, new wave, etc.
The Isolated Brigade started with Alex and myself. We have been friends for the last 20 years and have been playing music together the last 11 years. We did a project our senior year of high school under the name The Isolated. Once college started, we took a break to focus on school. Once Alex returned from college, we started to play music again but this time under the name The Isolated Brigade thanks to our bassist, Steve, being fascinated with military stuff, especially a commando unit called Devil's Brigade from WWII. Our sound developed from having different influences growing up. Alex is big on grudge, Steve is big on metal, and I am big on 60-70s rock. We combine those influences into our own unique sound.
2. What do you want people to take away from your music?
Maximillian: All I want is for people to enjoy our music. We like to play for fun and just enjoy ourselves, and if people can appreciate that, well that would be fantastic. Maybe listen to the lyrics and see if you can relate or hear the instruments playing and see if you can feel the rhythm.
3. How would you describe your sound to the average listener?
Alex: Alternative/Hard Rock.
Maximillian: With influences spanning 60s-70s rock groups, progressive rock, 80s metal, 90s grunge, and modern alternative, the band revisits the style and themes of The Who, Iron Maiden, and Nirvana. The result is a truly eclectic sound, seamlessly merging each musician's influences into a single voice. The Isolated Brigade draws upon themes from their respective influences, advocating for individualism in a world of conformity, and choosing to face reality when confronted with fantasy. Their powerful lyrics combined with the utilization of fuzz and distortion effects reminiscent of The Rolling Stones and Black Sabbath gives The Isolated Brigade a distinctive style within Chicago's local music scene.
4. Who are three bands you'd like to tour with?
Steve: Primus, Ghost, and Devin Townsend.
Alex: Foo Fighters, Pearl Jam, and Arctic Monkeys.
Maximillian: The Who, King Crimson, and The Strokes if I had to choose a band from this generation.
5. What are your three desert island albums that you'd never get tired of listening to?
Maximillian: The Who's Quadrophenia, King Crimson's Discipline, and The Beatles' Revolver.
Steve: Iron Maiden's Seventh Son of a Seventh Son, Gojira's The Way of All Flesh, and Jethro Tull's Thick as a Brick.
Alex: Nirvana's Nevermind, Radiohead's OK Computer, and Queens of the Stone Age's Songs for the Deaf.
6. What's your take on the current state of Rock?
Steve: Many people think it's dead, but there are tons of great acts out there. You just have to look for them, and with the power of the internet, it couldn't be any easier. You might have to shift through the dirt a little more, but there are many gems out there. Blood Ceremony, Uncle Acid & The Deadbeats, and King Gizzard & the Wizard Lizard are phenomenal, newer rock bands that have formed within the past 13 years, and are putting out fantastic music. There are also tons of great instrumental only bands right now, such as Mono, Plini, Russian Circles, and We Lost the Sea, that all show that you don't need vocals to have some emotionally charged music.
Maximillian: Rock changes within each generation. Each generation feels their version of rock is dead. For example, our parents may feel the music played today is awful compared to what they grew up with but their parents were saying the same thing 30-40 years ago. Rock isn't dead but rather transforming into something else. I can't necessarily say I know much about modern rock but it is still there for many people to enjoy, you just have to decide what kind of sound you like and keep an eye out for bands with that particular sound.
7. What's the current music scene like there in Illinois both locally and statewide?
Maximillian: The thing I enjoy about Illinois is how many different music scenes there are. You've got a scene for rock, punk, rap, hip-hop, metal, country, and all other genres. For example, some other bands we have played with fall under different genres than we do. We've played with metal acts, punk acts, pop acts, acoustic acts, you name it. There are a lot of bands/artists in Illinois in general and whatever sound you are looking for, you're guaranteed to find it here.
8. What's your take on legal/illegal music downloading?
Steve: As with all things, there are positives and negatives. Pirating music isn't going anywhere, you can't stop it, so you might as well embrace it, to some degree. Everyone sees the number of pirated downloads an album has, and immediately thinks that's the number of lost sales they have. That isn't the case at all. More people take things for free because they have no monetary obligation to it. Some people like trying it out before buying, so they download the album, like it, and buy it to support the band. Others may pirate it because they've never heard/listened to the band, and that could lead to new fans. As a band, we're always trying to get our music out there to more and more ears. There's more than one way to do that. Sure, we would hope that everyone would pay for the hard work we're done. Downloaded copies could lead to even better things than just a few more album purchases, so you just have to look at the bright side of certain situations.
Maximillian: While musicians should be able to make money off their music, personally, I just want people to enjoy what we write. If they downloaded it illegal and enjoyed it, honestly, I'm happy. Granted, money would be nice but I would hope the individuals illegally downloading our music would support us one way or another.
9. What's next for The Isolated Brigade?
Maximillian: We are currently working on our second EP that should be released well before year's end. While our first EP was hard rock focused, our take on our second EP will have a slightly difference approach. While hard rock will still be present, we plan to experiment with other genres a bit.
10. Any shoutouts?
Maximillian: Our fans of course. Without them, we wouldn't be where we are today. I'd also have to give a shoutout to my beautiful daughter who has taken up an interest in music, especially with the drums and piano.