Maroon River talks about their formation, the Pennsylvania music scene and much more.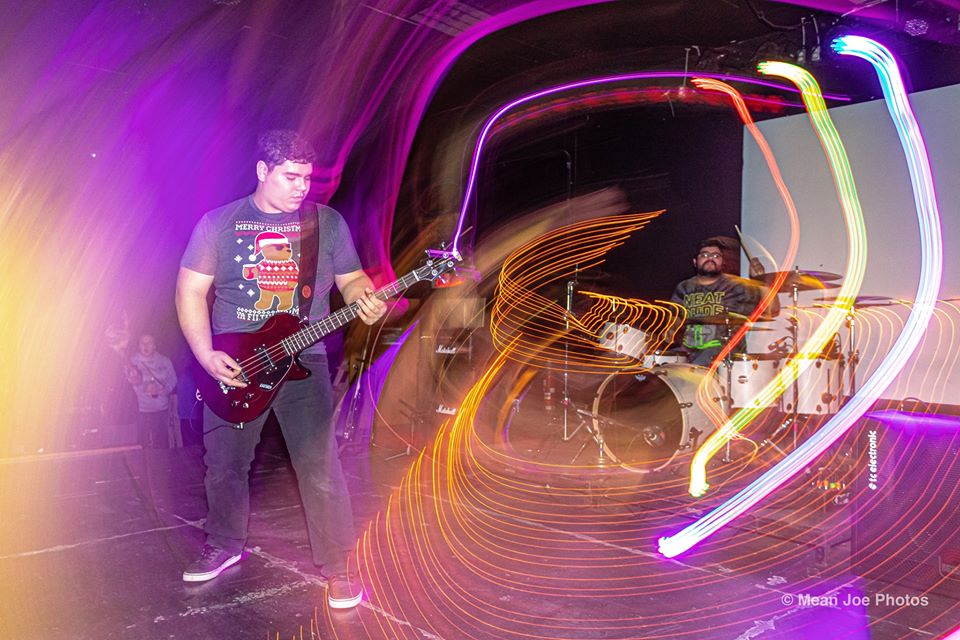 www.facebook.com/maroonriver
From: Erie, PA
Sounds like: Alternative Rock
1. How did you get started with music and how did you develop your sound? Who thought of the name "Maroon River" and is there any meaning behind it?
Well Jaret got started when he was about six or seven years old when he got a guitar from Walmart for Christmas one year and Anthony got started on the drums at a very young age when he was about three before Jaret was even born. But after a little while he wasn't able to keep that drum set, but a few years later he got his first actual drum set. We both started taking lessons but unfortunately our mother lost her job about a year into the lessons in the summer 2009. Ever since then we've been teaching ourselves and each other on our instrument trying new things or trying to be a bigger sound than just two people. We never actually started to sound like we do now until about mid to the end of last year when we were in another band called "Red Creek". We covered a song called "I Only Lie When I Love You" by Royal Blood. From there we realized that that sound was more interesting to us than the typical rock sound. After a few months there was some issues within the band and we decided to try and start over with new members and do this side project while we tried to find replacements. We wanted this to just be us because that's basically how we started anyways. The sound however is something that is hardly ever done and from we understand Royal Blood is the pioneer of this specific sound. Instead of using the typical three piece set up of drums guitar and bass, we narrowed it down to just drum and bass but, we split the signal from the bass into two. One signal goes to a guitar rig while the other goes to a bass rig. We get a simultaneous sound that just blows our minds every time we play. Lots of fuzz and distortion is used to get the true meaty quality from the bass. The name came from a photographer that have been using for local shows. We were discussing the local scene around Erie and how one of the promoters wouldn't let our friends band use their name if they played bar shows and would have to change it to something else for just that show and he made a joke saying that if "Red Creek" were to sign with her and we wanted to play a bar show we should change the name to "Maroon River". At first there was no meaning behind it but after some time and going a break up in the band this feels like a fresh start for us and a reminder that somethings will never leave you but just hide in a disguise.
2. What do you want people to take away from your music?
Mainly just feel a sort of connection to what we feel when we write it. Most of the time it's pure excitement that we're able to do this and have people like it but other times depending on the lyrics a sense of confusion to the point where they feel like they need to listen to it a few times to see it they like it or because there's so much going on they don't know what to do or how to feel.
3. How would you describe your sound to the average listener?
Heavy with melodic tones. Imagine if Rage Against the Machine, Muse, Royal Blood, and Green Day came together for a collaboration with Slipknot as the producers.
4. Who are three bands you'd like to tour with?
Our first choice would be Muse then Royal Blood then Paramore.
5. What are your three desert island albums that you'd never get tired of listening to?
"Black Holes and Revelations" by Muse, "American Idiot" by Green Day, and "How Did We Get So Dark" by Royal Blood.
6. What's your take on the current state of Rock?
Today's Rock is evolving quickly and there are so many different genres now that if you don't like one sound you can listen to more than just on genre. Some of the music today though has become redundant and it feels like it's drying up but people keep listening to it because it's familiar to them.
7. What's the current music scene like there in Pennsylvania both locally and state wide?
Locally the scene here is very cut and dry. There are the typical 80s cover bands where the band members look like they're trying to be cool and think they're top shit cause they can play the same songs that you hear from every other band around town. Then there's the underground scene that no one seems to pay attention to unfortunately unless it's your band or your friends band. That's comprised of your typical Pop Punk bands, Emo bands, Dread Metal bands, extremely Indie bands, then a few Rap groups that don't get a lot of attention, then there's us. We don't really fit in any scene around here we just do our thing and try to stand out as much as we can. State wide we're not sure what it's like yet but we're curious to see what it holds.
8. What's your take on legal/illegal music downloading?
Illegal music downloading is sick and twisted. You can't tell a musician, entertainer, actor or even plumber to work for free when you love the services they provide for you. People spend hundreds of dollars to make their record sound absolutely amazing and they need to sell it to break even and make money off it. It's their livelihoods and their passions.
9. What's next for Maroon River?
As of right now we do have two shows coming up this weekend. Our first one is tomorrow night at Basement Transmissions in Erie, PA then we have our very first out of state/out of town show in Tonawanda, NY at Stamps. As for next year we are looking to write more songs and hopefully put out our first album. Not sure when just yet but we definitely want to be able to put one out next year.
10. Any shoutouts?
We definitely need to shout out our parents for giving us the ambition to create something that we believe is beautiful and truly amazing. Also everyone that has had a hand in helping us make this what it is today what it will be in the future. Last but not least we would like to shout out our buddy Jay Durnell aka Dread Guy for taking videos of us playing for the last year. He's been nothing but nice to us and all the local bands around Erie and without him we wouldn't have any videos of playing and for that we are grateful.