Altered Myths talks about their Thrash Metal sound, the England music scene and much more.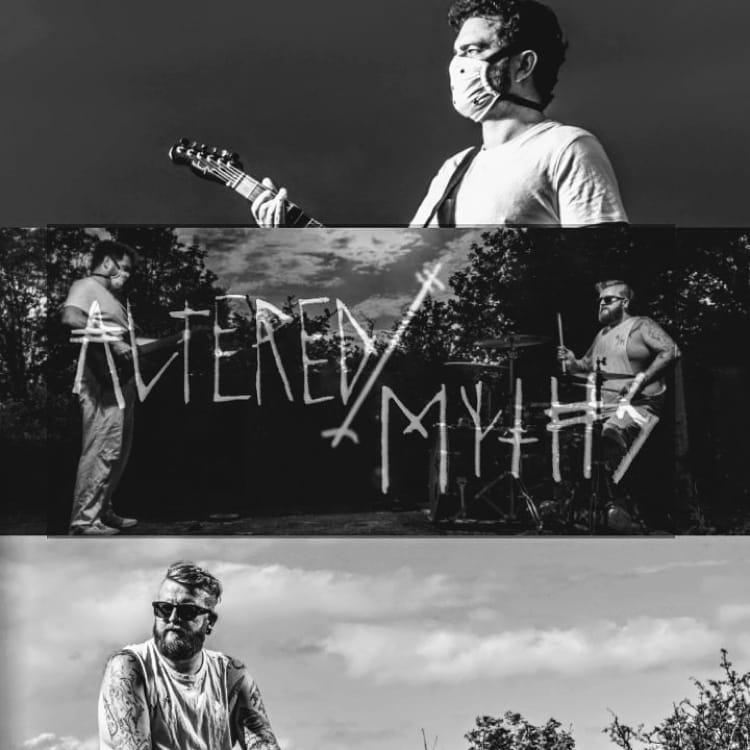 www.facebook.com/alteredmyths
From: Cardiff, UK
Sounds like: Rock
1. How did you get started with music and how did you develop your sound? Who thought of the name "Altered Myths" and is there any meaning behind it?
Eskay: I was taught to play music before I could spell my name. Our sound comes out of the need to be urgent, fun and in the moment. As a two piece we can achieve this.
Matik: I've been a drummer for 23 year and and a singer for 3 year. I have always played live, it's in my blood.
The band started out in Oxford late 2017 as A / M which stands for Adam and Matt. Matt moved back home to Cardiff in mid 2019. This and a new concept of the band Matt came up with A / M standing for 'Altered Myths' Altering the way music is listened to and performed. Altered Myths are now Matik and Eskay a heavy trashy rock n roll duo ready to #alter everything it comes into contact with.
2. What do you want people to take away from your music?
Adrenaline, inspiration, happiness, and catharsis.
3. How would you describe your sound to the average listener?
Everything you need to loudly feel better about the worst and best things in life.
4. Who are three bands you'd like to tour with?
Biffy Clyro, Glove, and Duex Furieuses.
5. What are your three desert island albums that you'd never get tired of listening to?
Eskay: Nina Simone - "'Nuff Said", Manic Street Preachers - "The Holy Bible", and Paul Simon - Stranger to Stranger".
Matik: Hell is for Heroes - "Neon Handshake", City and Colour - "Bring Me Your Love" and Every Time I Die - "The Big Dirty".
6. What's your take on the current state of Rock?
Quit posing. Start playing. Finish something.
7. What's the current music scene like there in the UK both locally and country wide?
In Wales a community is building. We all need to stay away from London and fill every place with its own sound.
8. What's your take on legal/illegal music downloading?
The paradigm has shifted. Music needs to learn from Professional Wrestling and excel and make money from live shows and merch. Selling songs is to millennials is like trying to sell seeds to a forest.
9. What's next for Altered Myths?
Entrance themes. Pyro. Dancers. 2nd Ep. Riffs and Ruin.
10. Any shoutouts?
Ollie Rosser (Ollierosserphoto.com), Dale OBrien, Lowri Raworth, and Buckhorn Leather for the #alterstion