The Middle Room talks about their unique blend of Pop Punk, the Pennsylvania music scene and much more.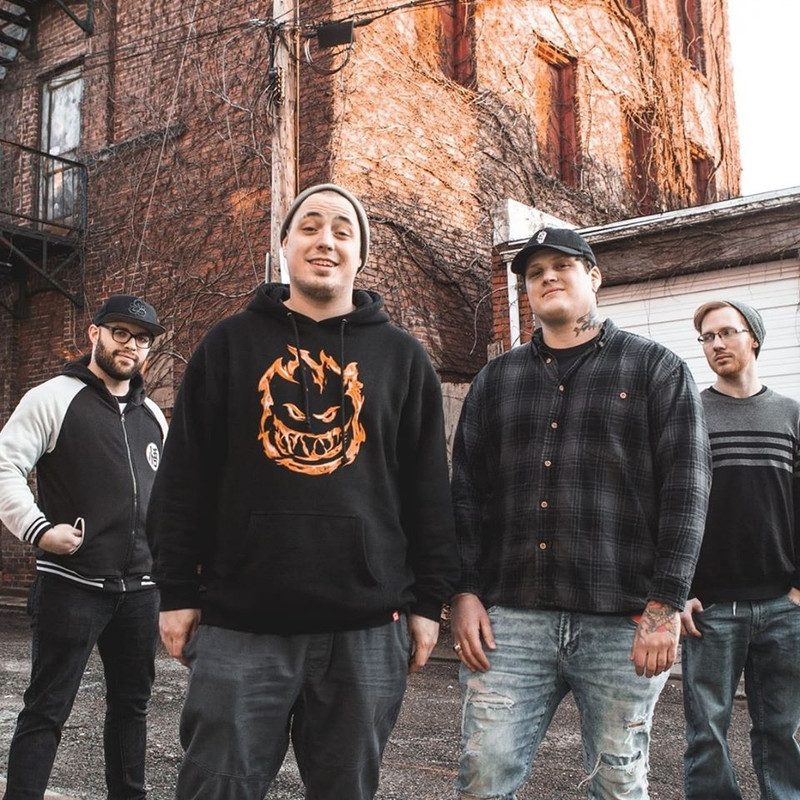 www.facebook.com/themiddleroomofficial
From: PittsbUrgh, PA
Sounds like: Pop Punk
1. How did you get started with music and how did you develop your sound? Who thought of the name "The Middle Room" and is there any meaning behind it?
Playing music was never really an option for any of us. Each of us naturally gravitated toward it as kids and never let go. We've all played in numerous bands throughout the years, and I think as a result of that we all have quite a bit of experience when it comes to exploring our sound and dialing in exactly what our sound is. The name "The Middle Room" came about from our drummer, Tyler. There's a few meanings to the name itself, but ultimately what it comes down to is balance. "The Middle Room" is a safe space between the calm and chaos of the world. It's about finding and maintaining that balance in your life.
2. What do you want people to take away from your music?
First and foremost: fun. One of the biggest attractions to Pop Punk for us and why we love it so much is the high energy and just overall fun vibe this genre provides. However, we also like to dig pretty deep introspectively when it comes to the lyrical content. You won't find a lyrically dry song in our catalog. We spend a ton of time writing and perfecting every line so that the entire song flows cohesively. So whether you want something to put on at a party, or a song you can listen to while doing some self reflection, we gotcha covered. Balance.
3. How would you describe your sound to the average listener??
We grew up on the golden age of Pop Punk; bands like New Found Glory, Fall Out Boy, and Blink-182, so you can expect to hear a bit of the raw and grittiness these bands gave us back then. That being said, we are even bigger fans of the more refined modern Pop Punk sound bands like State Champs, The Story So Far, and The Wonder Years have curated. We take inspiration from it all and mold it into something upbeat, catchy, and honest. If anything, our music is honest. The instrumentals come from a wide variety of our favorite bands, and the lyrics come from true stories and experiences we have been through.
4. Who are three bands you'd like to tour with?
Knuckle Puck, Stand Atlantic, and WSTR.
5. What are your three desert island albums that you'd never get tired of listening to?
State Champs - "The Finer Things", Fall Out Boy - "From Under The Cork Tree" and WSTR - "Red, Green, Or In Between".
6. What's your take on the current state of Pop Punk?
Pop Punk is not dead. Seriously, though. We aim to provide indisputable proof of that.
7. What's the current music scene like there in Pennsylvania?
It seems alive but not exactly thriving. There's no shortage of local bands or shows, but we need to start coming together instead of competing with each other. We're all here for the love of music, y'know?
8. What's your take on legal/illegal music downloading?
I think we're all guilty of illegally downloading music. However, nowadays with all the streaming services offering what they do for so cheap, it's just easier to pay $10 for Spotify, isn't it? But at the end of the day we don't care, man. As long as our music is getting out there and being heard and enjoyed, that's all that matters to us.
9. What's next for The Middle Room?
More music! We actually just had to postpone the tracking process of our debut EP to mid April due to Covid-19, but rest assured it is coming and we cannot wait to show everyone what we have been working on.
10. Any shoutouts?
Luke Oxendale, our producer. What an incredibly talented and hard-working dude. We're just happy he likes us. And of course all the friends, family, and fans from our hometown. They've really taken every release into their own so far, and it's been so awesome to see people resonating with our songs.