Without End talks about their signature sound, upcoming plans and much more.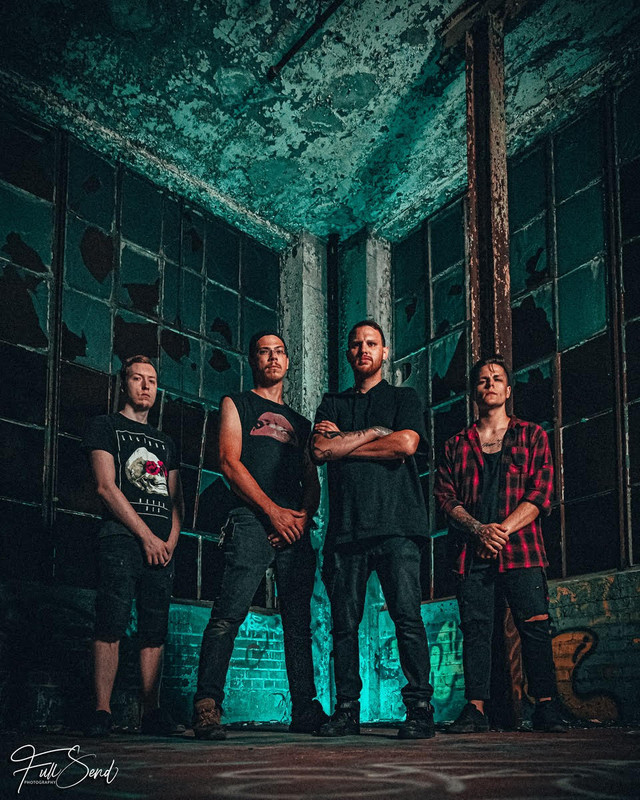 www.facebook.com/withoutendband
From: Michigan
Sounds like: Hard Rock/Metal
1. How did you get started with music and how did you develop your sound? Who thought of the name "Without End" and is there any meaning behind it?
Back in middle school Chris came up to me and asked me "Do you want to be in my band?" I literally didn't even play an instrument at the time but I always loved music and I thought why not? I can learn. The rest is history, we've been chasing this dream ever since. Originally me (Alex) and our first vocalist (David) were trying to come up with a name that was catchy but also had meaning behind it. We had a list of names but none of them really stood out so we started mixing names and that's how we came up with Without End. We were like "that's perfect because it sounds good and it's exactly how we feel about music. We will always be writing music.
2. What do you want people to take away from your music?
Overall we just hope that our music either helps them through hard times or inspires them to work hard and follow their dreams. We really just write music about how and what we're feeling at the time and we just try to make it catchy to us and hope that people relate to it.
3. How would you describe your sound to the average listener?
I would describe our sound as a Hard-Rock/Metalcore hybrid. We sound a bit like Metallica meets Bullet For My Valentine. I believe our music has something in it for everyone. We sing and scream, we have guitar harmonies, vocal harmonies, catchy choruses, heavy breakdowns, and shredding guitar solos.
4. Who are three bands you'd like to tour with?
Bullet For My Valentine, Killswitch Engage, and Metallica.
5. What are your three desert island albums that you'd never get tired of listening to?
Bullet For My Valentine – Scream aim fire, Ozzy – Diary of a madman, and A Day To Remember - Homesick.
6. What's your take on the current state of Metal?
I believe there is still a huge following for the metal we play. Metal is still thriving but nobody really plays what we play so I think we stand out from the crowd a little bit more than we did when we started.
7. What's the current music scene like there in Michigan?
It's there but there is not many places in Michigan that promote metal at least good right now.
8. What's your take on the royalties that streaming services pay out to artists?
I don't think artists get nearly enough for the work they put into not only the their art but the business side of things that most people don't even know is there. And it's so much more important than the actual music part of it which is an unfortunate reality.
9. What's next for Without End?
Relentless touring as soon as the opportunities arise and new music in 2021.
10. Any shoutouts?
Drake Whelton at White Knuckle Films for shooting our killer video "Creature Of Habit" available on all major streaming platforms.