Aedy talks about their unique Metal sound, the Italian music scene and much more.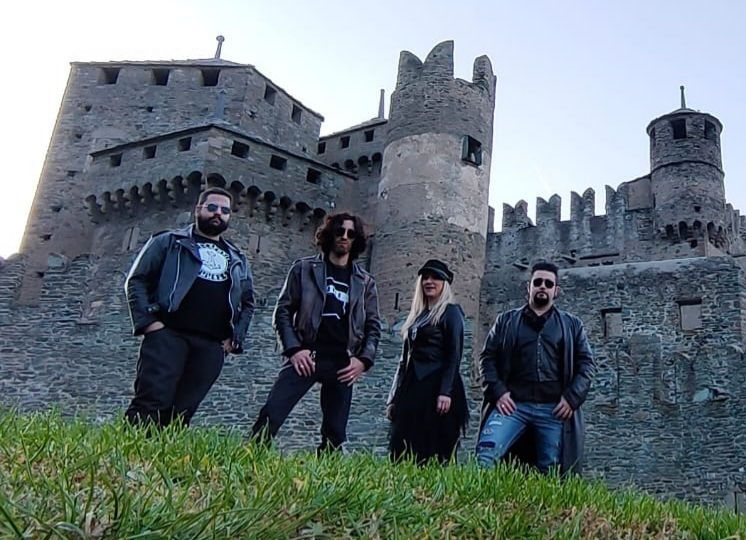 www.facebook.com/aedymetal
From: Italy
Sounds like: Metal
1. How did you get started with music and how did you develop your sound? Who thought of the name "Aedy" and is there any meaning behind it?
The choice of the name Aedy is freely inspired by the storytellers of archaic Greece (Aedi) that, travelling through the country, used to tell stories playing music. That's what we do... We tell stories with our music.
2. What do you want people to take away from your music?
The aim is create the right atmosphere to tell our fantasy stories, teasing the listener with most varied emotions, from aggressive metal to ballad, from speed metal to more classic power.
3. How would you describe your sound to the average listener?
Aedy's sound is able to awakening the most disparate emotions, from pride, honor and epicness of a battle, to love for one's beloved, hope for a better future, all supported by a wide musical choice but still power metal, ballad and epic.
4. Who are three bands you'd like to tour with?
Definitely with Avantasia, Rhapsody of Fire, and Blind Guardian.
5. How has Covid affected what you do as a band?
Thanks to technology we have been able to shorten certain timelines, by insuring that arriving with an already more defined musical line, it is easier to adjust it face to face.
6. What's your take on the current state of Metal?
Metal is alive, despite not being pushed by the big record companies in Italy. It remains alive being spontaneous, a kind of music that still allows us to express what we carry inside. Obviously big bands are strong, but in underground lies the future of this genre.
7. What's the current music scene like there in Italy?
In Italy it seems that business is the only option available , encouraging only what is easier to be "consumed by the mass" . The imagination, skills and industriousness of many Italian underground bands bodes well for the future, but if only labels such as scarlet records, rockshots records keep digging into the cauldron of the underground, bringing out the best of our country that, thank goodness, is still a lot.
8. What's your take on the royalties that streaming services pay out to artists?
We haven't been on the digital market long enough to expose ourselves to this issue in an appropriate way.
9. What's next for Aedy?
Aedy have a great musical project in store, made up of classical metal power symphonic folk music, combined with theatrical representation / show that can best allow us to tell our great fantasy story.
10. Any shoutouts?
Special thanks to all those who believe in our work and support us.