Great Master talks about dealing with COVID, the Italy music scene and much more.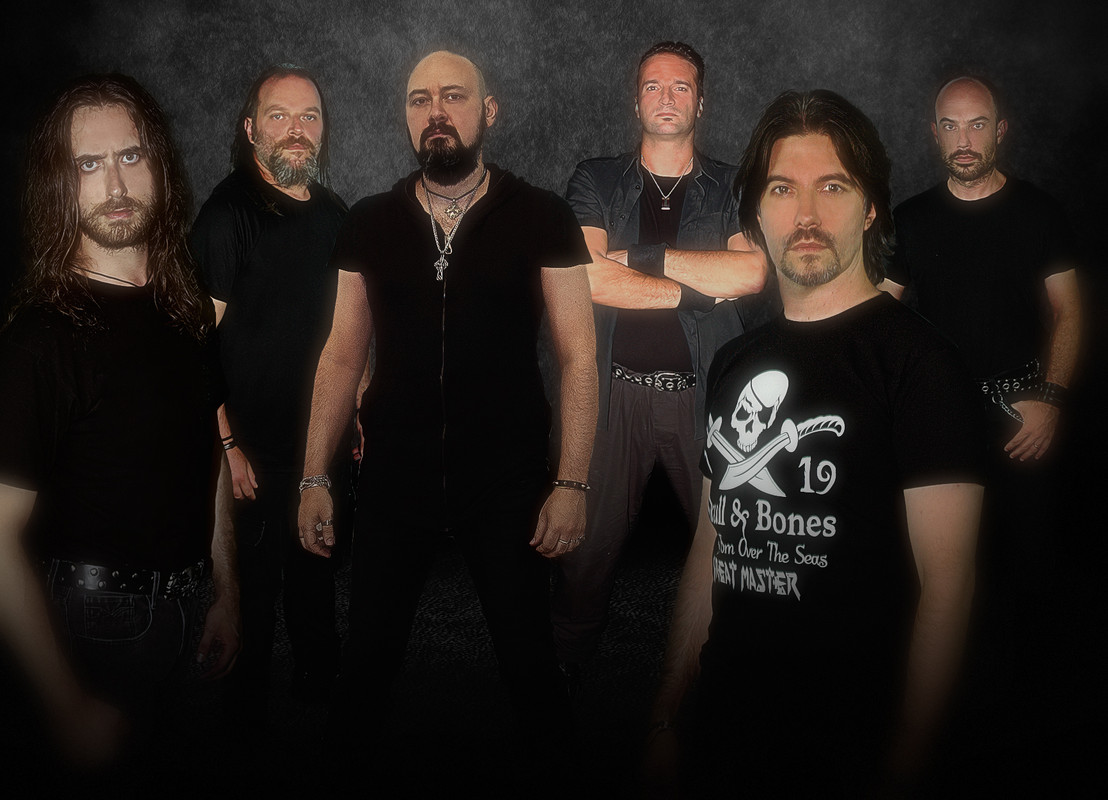 www.facebook.com/greatmasterband
From: Italy
Sounds like: Metal
1. How did you get started with music and how did you develop your sound? Who thought of the name "Great Master" and is there any meaning behind it?
We are a Venetian power metal band that orbits the provinces of Venice, Padua and Treviso. Great Master were born in the early 90s, from an idea of Jahn Carlini that he then shared with some friends. The idea was to play classic, epic metal. Then in the early 2000s we moved towards power metal. Over the years there have been various line up changes. With the current line up things started between 2018 and 2019.
The name comes from the fantasy scene, from the novels written by Tracy Hickman and Margaret Weis, the Dragolance Saga. We have never taken a reference character, we have always imagined this mystical and occult figure, hidden behind his headdress and cloak.
2. What do you want people to take away from your music?
We really like exciting and adventurous stories and with our music we want the listener to become the protagonist with us too. We want to tell stories and a new album is a new story, ranging from fantasy to science fiction, to local stories or talking and telling about great battles events or characters from the past.
3. How would you describe your sound to the average listener?
The sound of Great Master is very epic but in the same time hard, with simple melodies but also with powerful chords-rides. We play an Epic / Power Metal, and lately also symphonic.
4. Who are three bands you'd like to tour with?
It would be great to accompany Iron Maiden, Helloween and Running Wild. All bands with which our style of music and also the contents are linked.
5. How has Covid affected what you do as a band?
Definitely the absence of live shows, especially since it came just during the start of the promotion of our fourth album "Skull And Bones - Tales From Over The Seas", released at the end of 2019 with the title. In this year we have kept busy producing videos, and new albums. We released our first vinyl "Black Death 2020" in a special 10 inch format in December 2020 and in the spring of 2021 our latest album titled "Thy Harbor Inn" a collection of 1800's Shanties and a couple of songs from Skull and Bones with a new arrangement.
6. What's your take on the current state of Metal?
The feeling is that Metal is still alive, in one way or another it always manages to continue its run and its history. It's nice to see that major bands in the genre keep releasing new works. And this gives hope for the future.
7. What's the current music scene like there in Italy?
Unfortunately in Italy the genres that are highlighted by the media are the image of the musical paucity that the country has now reached. National radios and television networks continue to pester the ears of poor Italian listeners with poor music. Fortunately, there are independent labels and radio stations that continue to work hard to keep Metal alive.
8. What's your take on the royalties that streaming services pay out to artists?
They are very important for an artist, because this is the future and the new way to go, with these the artist can see the fruits of his work grow. Of course it must be said that we must ensure that the interest of listeners always remains high, in order to increase the audience.
9. What's next for Great Master?
We are trying to increase our visibility outside the Italian territory. Because we believe that our music can also be appreciated outside our borders. Also hoping for a future reopening of the live shows. Meanwhile, we are continuing to produce new material. We have recently released the fifth album in our career and we are already planning the sixth, with a new story to tell.
10. Any shoutouts?
We thank all those who have supported us so far and in advance also those who will join us in the future.