Eyes of Anguish talks about their heavy yet melodic sound, upcoming plans and much more.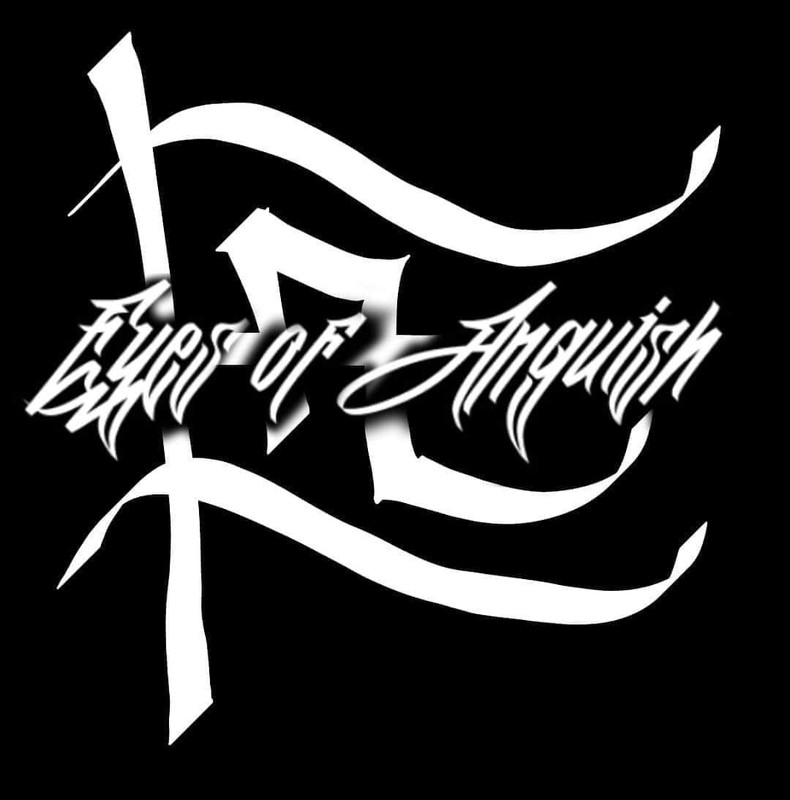 www.facebook.com/eyesofanguish
From: Indiana
Sounds like: Metalcore
1. How did you get started with music and how did you develop your sound? Who thought of the name "Eyes of Anguish" and is there any meaning behind it?
We started playing music for the simplest reason anyone does, which is because we are just passionate about the metal scene and crave to be a part of it. The goal is to one day share stages with a slough of bands that we listen to nearly every day, who get us through our own personal good and bad times and inspire us. Admittedly, the name Eyes of Anguish came from the beginning of the band's creation long before we had the lineup we currently have, but the common interpretation we carry is the imagery our name portrays. Suffering in silence and the inability to hide it, which is something most everyone can find at least some relation to (of course, we support those battling mental traumas and illnesses and continue to spread the urge to talk to someone, preferably professional, if you find yourself struggling).
2. What do you want people to take away from your music?
Honestly we just want people to enjoy our sound as much as we enjoy making it. It would be difficult to pinpoint specifically how someone should feel when listening to us, being that most will find their own interpretation of our lyrics and overall tone, and that is half of the brilliance behind musical artistry.
3. How would you describe your sound to the average listener?
We take our love for dirty, dark riffs and combine it with melodic choruses to shine a spotlight on our love for classic metal, nu metal, and metalcore both old and new! We hope to deliver something that keeps people finding our inspirations peppered all throughout our set!
4. Who are three bands you'd like to tour with?
Each one of us individually have so many we would list off, but commonly find ourselves enjoying Of Mice & Men, Fit For A King, and I think our safest bet would probably be Slipknot.
5. How has Covid affected what you do as a band?
Of course, we have carried ourselves in and urged safety when partaking in any social event (as we would never wish for this magnitude of illness to befall anyone). That being said, we have strived to make new music where allowed and to continue performing live music in safe environments to stand as a reminder to our fellow musicians and venues that the local live music scene is important to all involved, and that it must press on no matter the challenges for the sake of countless people across the country.
6. What's your take on the current state of Metalcore?
We definitely think Metalcore is alive and thriving successfully. As avid fans of bands such as Wage War, Fit For A King, Of Mice & Men (as stated previously), August Burns Red, and so many others, we have all been to too many live shows to count where we have seen firsthand how much support the scene continually receives. We only hope it continues to thrive and bloom, with us as an addition to it in the future.
7. What's the current music scene like locally there in Indiana?
We can't speak for the state as a whole, but in our travels across most of Northern Indiana we have seen many bands who we feel deserve much more credit than they currently receive. From Hammond to Ft. Wayne, the local scene is well worth checking out wherever you end up!
8. What's your take on the royalties that streaming services pay out to artists?
In a digital era where potentially anyone can make and upload their own music, it is pretty phenomenal that the opportunity to be a musician who gets a chance to be seen by others is so readily accessible. However in terms of royalties, at least comparatively to the amount of work and effort put into being a musician (whether upcoming or previously established), the reward for such efforts seems vastly underwhelming when placed side by side with the cost of production in most cases. We definitely feel artist compensation stands as an obstacle for the development of and continuation of the music industry.
9. What's next for Eyes of Anguish?
We're working on a more solid sound, new music (in the form of an EP we plan to release by mid-2022!), and to continue to perform wherever we can manage!
10. Any shoutouts?
Too many to count, but first to our families and loved ones who continue to push and support us to do what we love! Of course, to those who have given us a chance to show what we can do, notably our friend Ed (who has helped us share a stage with bands such as Soulfly and next year, Otep.) Lastly, and keeping in mind that there are SO many fellow bands to list and none more appreciated than others, our friends in Scarsin, Among The Essence, Marquette, Luna in Sanguinem, Prison City Brigade, Escape the Paradigm, and all of the local acts across IN and IL who have made playing live music possible with their support and efforts!