Wild Gravity talks about their signature Rock sound, the Chicago music scene and much more.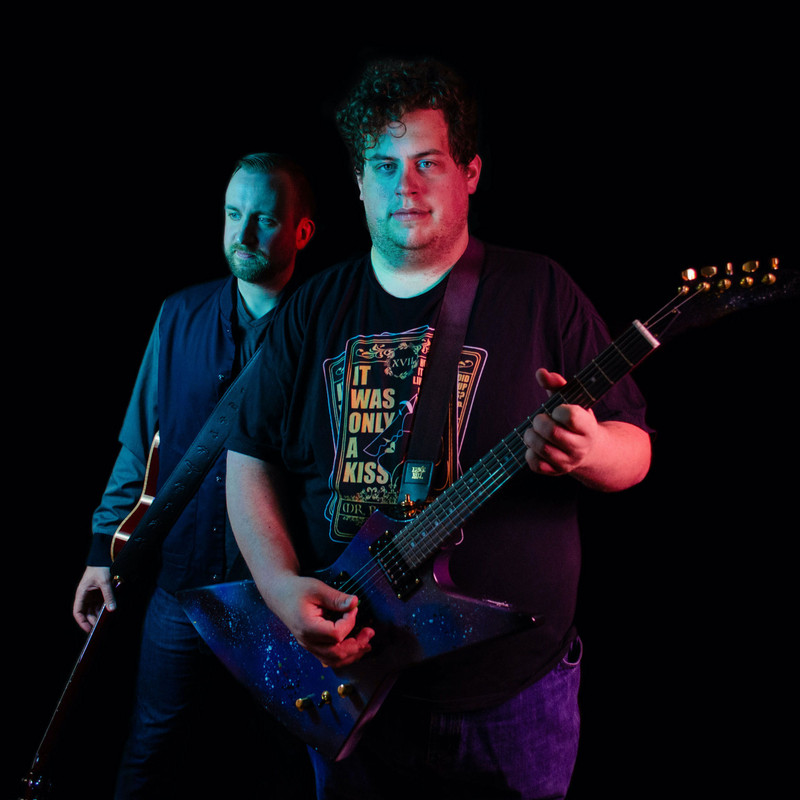 www.facebook.com/wildgravityband
From: Illinois
Sounds like: Rock
1. How did you get started with music and how did you develop your sound? Who thought of the name "Wild Gravity" and is there any meaning behind it?
Ken has been in bands for years, currently in Guardrail and The Million Reasons, but always wanted to start a rock project infusing synths and more of a futuristic/spacey vibe. Phil also grew up in a very musical family and has been in bands such as Phantom Roar. We realized our mutual taste in music and what we want to create overlapped quite a bit. Ken thought the Talking Heads' song 'Wild Gravity' years ago could be a cool band name but waited to use it for the right project. It also fits extremely well with the spacey themes of our songs and band so far.
2. What do you want people to take away from your music?
We love when songs can take you to an out of body experience, and make you feel like you're in a different setting or world. We hope our songs take you to those types of places. It could be a place of euphoria or space or even a burger joint!
3. How would you describe your sound to the average listener?
Wild Gravity has the big modern rock sounds comparable to Muse, Incubus, and Alter Bridge, with hints of Royal Blood, Chevelle, and Bring Me the Horizon. Synth-infused rock that mixes pop sensibilities with aggressive dynamics.
4. Who are three bands you'd like to tour with?
We'd love to tour one day with Alter Bridge, Royal Blood, and Shinedown. Those are some massive bands so we'd also love to open up shows for bands like Anberlin, Badflower, The Blue Stones, Tremonti, etc.
5. How has Covid affected what you do as a band?
Covid actually brought us together talking about music, shows, and how we both had similar goals for creating music. It has been tough putting together a full band and planning our first show, especially with mandates and the uncertainty of what's going on in the world anymore. We plan on changing all of that very soon.
6. What's your take on the current state of Alternative Rock?
It seems there are so many bands to choose from to listen to now. There's so much talent out there that I think many musicians never get the recognition they deserve. America is obsessed with personalities and rock bands don't really follow the over-the-top rock star vibes of the past anymore. On one hand, there are more musicians making great music but on the other hand, not as many 'celebrities' in rock anymore. We don't think there's a right or wrong answer for how you can bring rock back to the mainstream. It's frustrating seeing a band have trouble filling a smaller venue in the states but pack stadiums in the UK and Europe. TLDR: There's amazing music out there, but much of it is overlooked, sadly.
7. What's the current music scene like in Illinois?
The Chicago music scene is lively and vibrant. Coming from the punk rock scene, that community of bands acts as a huge support system for one another, and I wish all bands tried to help each other out like that scene does. Sometimes it feels like every band for themselves, but we're trying to make friends and support one another along the way.
8. What's your take on the royalties that streaming services pay out to artists?
It's terrible. The trade off for getting no money is your audience is pretty much infinite if you're able to market ourselves effectively. Bands are always in an uphill battle against the music industry.
9. What's next for Wild Gravity?
We're gearing up for our first set of shows at the beginning of the upcoming year and will continue recording singles for the next few months to gain some momentum, and then will look to record an EP sometime in 2022. 10. Any shoutouts?
Producer John Terry, who helped us make our first 2 singles sound massive. Kyle Bock, of Transgressions, who has been helpful and insightful guiding us through the very beginning stages of starting a new band.