Nero Nebbia talks about their sound development, the France music scene and much more.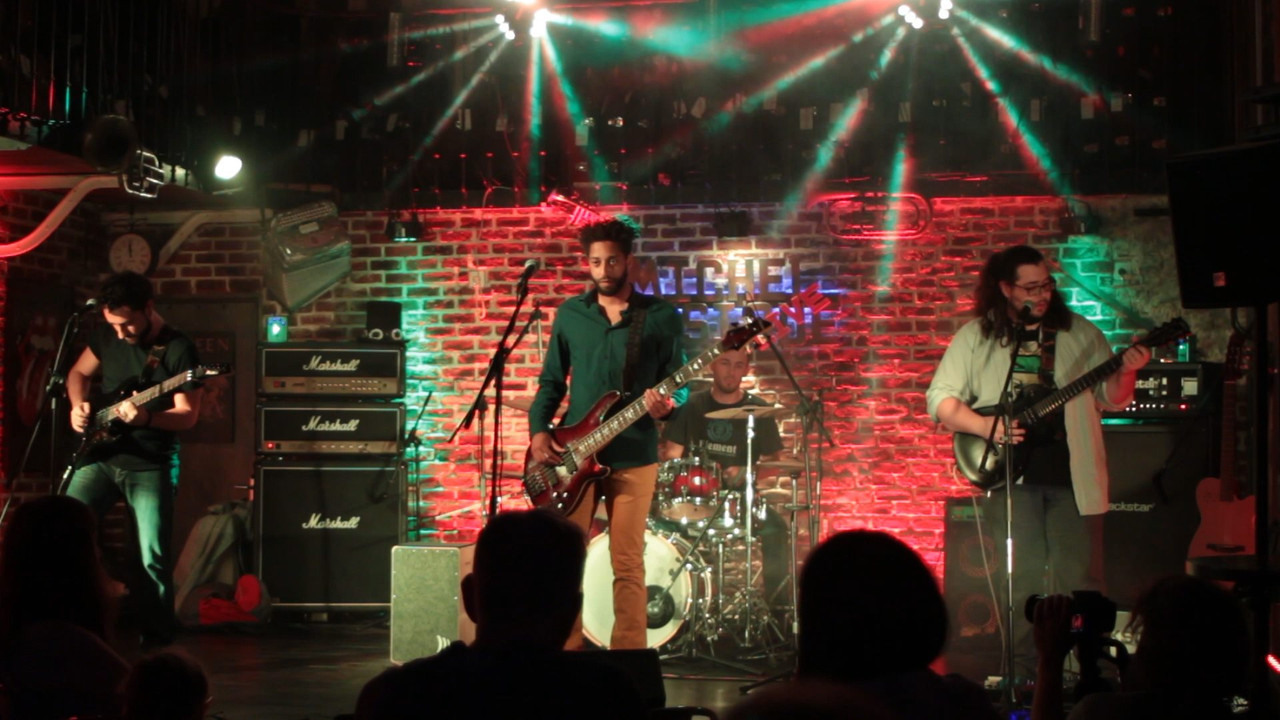 www.facebook.com/neronebbia
From: France
Sounds like: Rock
1. How did you get started with music and how did you develop your sound? Who thought of the name "Nero Nebbia" and is there any meaning behind it?
I think everyone of us has a different story that converges to several common points like, for instance, the will to learn something different. Music is a huge topic in which you can easily get lost, but it's also an amazing challenge that gets you through the day. Our sound developed combining our influences with our own personality. We are all a product of our influences, no one is truly original, the goal is just connecting things in order to synthesize new stuff: experiences, taste in music, experiments with sound, everything is part of the process.
The name "Nero Nebbia" means "Black Fog". We were looking for a name that sounded a bit exotic and mysterious, like a black fog indeed. We had this discussion, "how could we call ourselves..." etc, and I think Luca thought about it, because the name recalls the spots he used to hang around when he was young. Besides, the first songs we made, had this mellow and dark vibe, like a "black fog", that's why it seemed appropriate.
2. What do you want people to take away from your music?
Commitment. There's a lot of work behind music and lyrics, we don't compose a song in five minutes just to increase the setlist. One song could take months before a first proper shape came up. Also a little bit of anger as well as a dreamy feeling.
3. How would you describe your sound to the average listener?
Mellow: because of the strong guitar riffs and the soft breathless melodies.
Clever: because of the composing process; any verse, bridge and chorus are double-checked for the good of the song.
Blending: 4 personalities together in a common flux of music.
4. Who are three bands you'd like to tour with?
The lemon twigs, pearl jam and jamiroquai.
5. How has Covid affected what you do as a band?
Covid blew up when we had just started playing 'round town. I remember we had got five gigs in two months. Then everything fell in to pieces: the bass player left us, no rehearsal because of lockdown, no gigs of course... and a lot of songs in the pipeline set aside. But we stood firm! As soon as it was possible, we found André as a new bass player and we started working harder than before; in a few months we had made up for lost time.
6. What's your take on the current state of Rock?
The mainstream music charts are ruthless, several studies have concluded that hip-hop and R&B overtook rock as the most-consumed genre for the first time ever. Anyway, we still think that all depends on what and how you listen to music.
7. What's the current music scene like locally there in France?
If you look at the french top 50 in Spotify, Rap music is at the top, followed by pop music. Yes, we don't fit there.
8. What's your take on the royalties that streaming services pay out to artists?
We are not lucky enough to be among those who are paid, anyway the figures speak for themselves... We know we are not anymore in the 70s. The market has changed, records company are not the same as before, nevertheless it's just unfair to see your work looked down on, in this way.
9. What's next for Nero Nebbia?
A new EP is on the way, we have a lot of new songs, different music genres for each of them, they are a lot of fun, we want to stay on top of things. We'll be recording in March 2022, then we'll shoot a new official video. In the meanwhile, we'll try to play as much as possible, looking for outlets, festivals and bars in order to set our music out there.
10. Any shoutouts?
Hello Mom!