Coolabah Kings talks about the Australian music scene, upcoming plans and much more.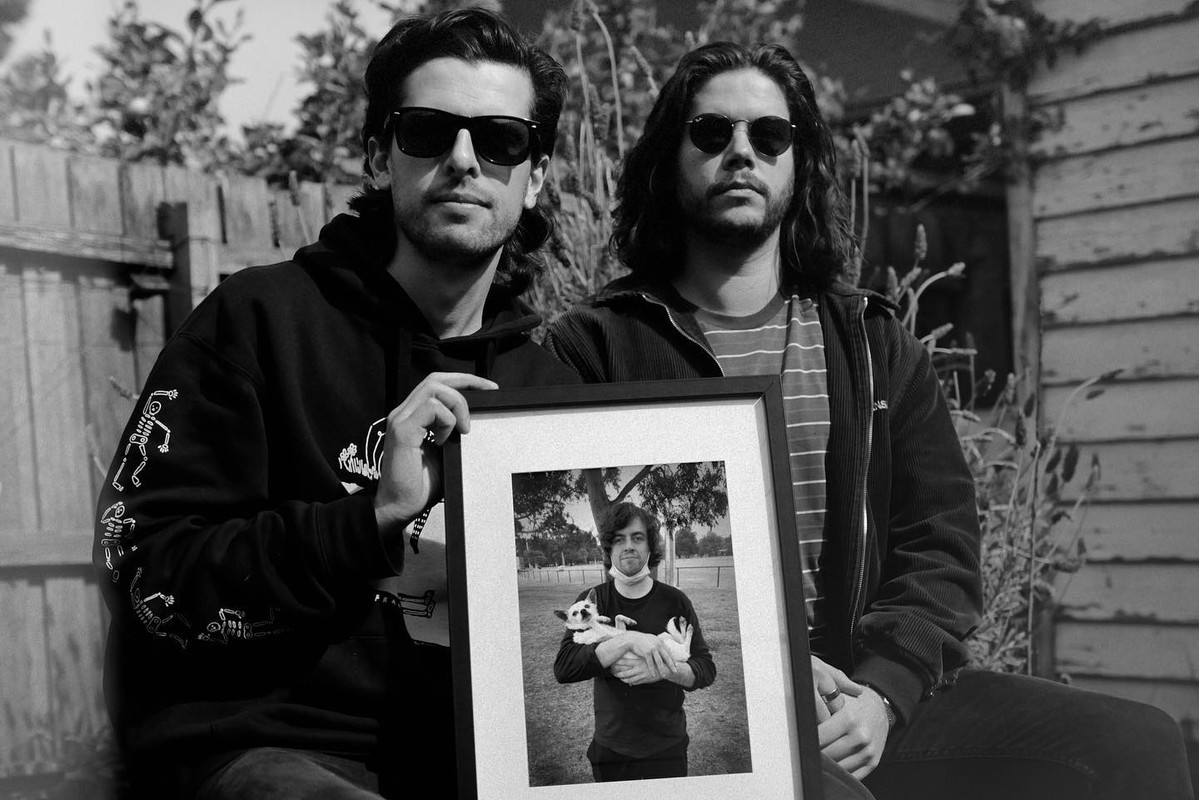 www.facebook.com/Coolabah.Kings.Band
From: Australia
Sounds like: Rock
1. How did you get started with music and how did you develop your sound? Who thought of the name "Coolabah Kings" and is there any meaning behind it?
We started out just as three friends with a shared passion for the contemporary Australian Garage-Punk sound and a desire to be part of it. Our own sound has evolved out of that passion to take its current shape.
Our name comes from a tremendously silly origin. Coolabah is a type of native Australian tree, but it is also an extremely cheap and cheerful brand of boxed wine down here. Perfect for young drinkers with very little to spend. On one occasion at a party, a friend of ours finished an entire box on their own and then put the box on their head like a crown to proclaim that they were the "Coolabah King". We thought it was a cool name, so it stuck. The rest is history.
2. What do you want people to take away from your music?
Initially we want people to be swept up in the raw garage energy of the instrumentals. From there we want people to stick around for the funny and sad stories we've got to tell. Everything we've got to say is an honest criticism in one way or another, it's just projected via a tongue-in-cheek pathway.
3. How would you describe your sound to the average listener?
We'd say that we are primal, pulsating, DIY scrap-rock. If you like the rough-around-the-edges punk coming out of Australia right now, you'll love us.
4. Who are three bands you'd like to tour with?
It's hard to narrow it down to just three, but a few local legends would defiantly top the list. We'll go with "Amyl & the Sniffers", "King Gizzard & the Lizard Wizard" and "Clamm".
5. How has Covid affected what you do as a band?
We've had a few shows canceled/ postponed, and regular interruptions in terms of momentum, but nothing serious. Luckily nobody we know in our immediate circle has been seriously affected by the virus. That's the main thing for us.
6. What's your take on the current state of Rock?
Honestly, it's as good and it's bad as it's ever been. People and bands are constantly pushing boundaries, while others are caught in a revivalist trap. Both are fine, just do what you love. If rock music isn't in the zeitgeist of mainstream media or what have you, it really does not matter. People will listen to what they want and people will musically express themselves via whatever genre they think best suits that process. It's all good :)
7. What's the current music scene like locally there in Australia?
At a grassroots level, it's constantly thriving and super supportive. Especially in Melbourne, where we are based. There are heaps of bands and live music venues that suit all genres. There's a long standing culture of creatives supporting other creatives down here and it's pretty beautiful to be a part of.
8. What's your take on the royalties that streaming services pay out to artists?
We're pretty new to the streaming/ royalty game, so we're only just beginning to get a feel for it. I guess we'll get a better idea and a more evaluated opinion as time goes on.
9. What's next for Coolabah Kings?
A music video for our latest single "I'm at a Loss" will be coming out in a few weeks time, which is very exciting. Later on in the year, we'll also be releasing out debut EP, so watch this space!
10. Any shoutouts?
Just to say thank you to anybody who's listened to our music along the way. It means so much!