Acid Claw talks about their eclectic sound, forming during the pandemic and much more.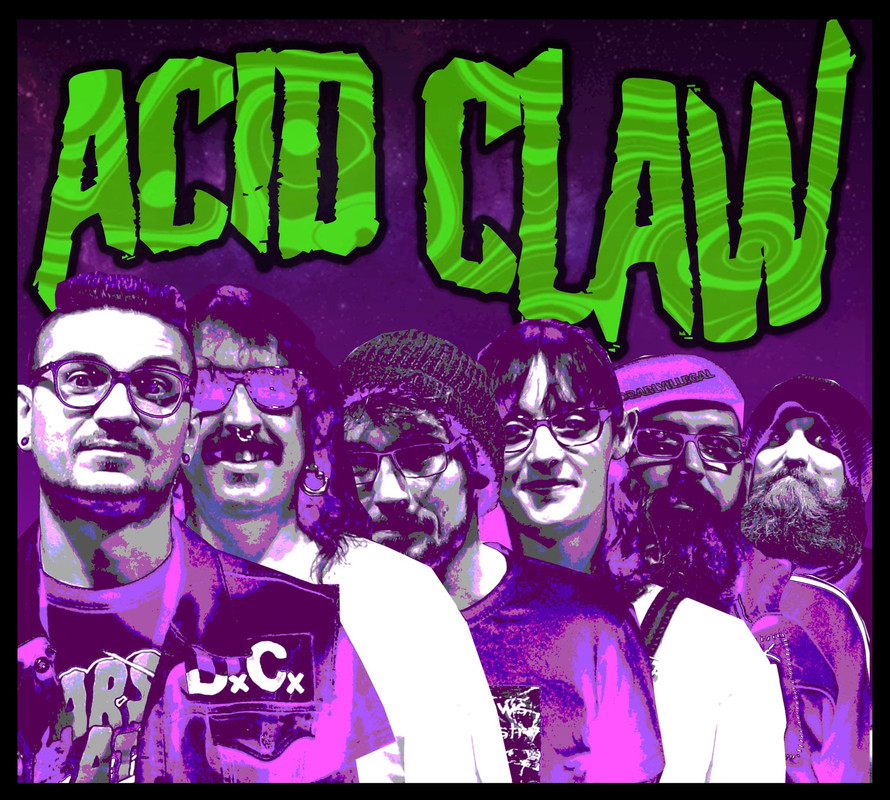 www.facebook.com/acidclawofficial
From: South of England
Sounds like: Rock/Metal
1. How did you get started with music and how did you develop your sound? Who thought of the name "Acid Claw" and is there any meaning behind it?
I (David) have been playing in bands and writing music for 20 years, during the covid pandemic i began writing music, that would eventually become the tracks for our debut album "Horror Comic" i liked what i was writing and thought to do it justice i would approach some ex band mates and good friends to start a new band that would later become Acid Claw. The name just popped into my head because I wanted something easy to remember, would look good on merch and flyers.
2. What do you want people to take away from your music?
Hopefully a full body and mind sensory experience, i want people who wouldn't normally listen to us go away and think that was interesting. I want to write music that is fun to play, that makes people smile and become fans. I like to keep things interesting by mixing genres by taking all my favourite bands and creating one band, ACiD CLAW.
3. How would you describe your sound to the average listener?
Different, expect the unexpected. BUT, you will have a good time, I promise. OR Faith No More on Acid....
4. Who are three bands you'd like to tour with?
Mr Bungle, Redeemon, and Dog Fashion Disco.
5. How has Covid affected what you do as a band?
Thankfully it hasn't because the band was created during the pandemic, we emerged from the other side of it with an album to our name.
6. What's your take on the current state of Rock/Metal?
Exciting, lots of new music to sink your teeth into. But, sometimes you can't beat the classics.
7. What's the current music scene like locally there in South of England?
Since the pandemic and with it slowly going back to normal, we have all felt that there is a lot of passion from people to play and go to live shows, an almost renaissance happening with the music scene. A lot of good bands surfacing and great music happening. But a lot of local venues have closed down so it would be nice to have more venues.
8. What's your take on the royalties that streaming services pay out to artists?
It is what it is... You have to be honest with yourself, don't get carried away with social media and the poor pay outs, be true to yourself and your band mates, write music you are proud of, if it's good music people will listen.
9. What's next for Acid Claw?
We have just finished writing our second album, 10 new tracks. Expect Black Metal, Blast Beats, Hip Hop and Surf Rock. It's going to be WILD, we are in the studio this August with Dave Draper to make this happen. Can't wait!
10. Any shoutouts?
THMP, RG, IGG.