Boar God talks about their heavy Post Punk sound, the Canadian music scene and much more.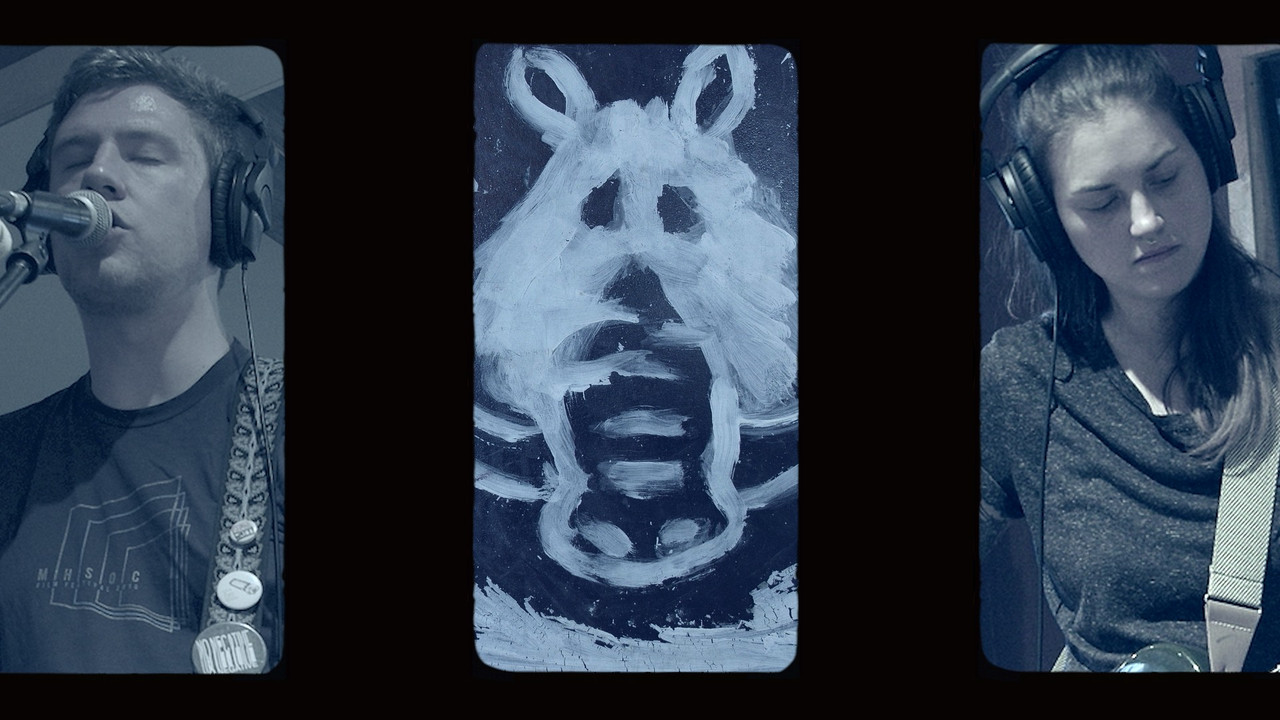 www.facebook.com/boargod
From: Canada
Sounds like: Post Punk
1. How did you get started with music and how did you develop your sound? Who thought of the name "Boar God" and is there any meaning behind it?
We started in 2014-5, initially as the bedroom project of our singer/guitarist Eric. The initial influences were bands on the noisier end of the post-punk spectrum like Killing Joke, Sonic Youth, and feedtime (from Australia), though with little added sonic bits from here and there. The name comes from the film "Princess Mononoke" and it just sounded like a good name for a loud, heavy, and noisy band. It also has a kinda ancient/mystical kinda ring to it, which also reflects our more ambient influences.
2. What do you want people to take away from your music?
Authenticity and hopefully something they have never heard before. Ringing ears as well, though we don't want to cause hearing damage really.
3. How would you describe your sound to the average listener?
Mystical drone-punk or "coldwave thrash". Post-punk with a heavy edge.
4. Who are three bands you'd like to tour with?
We all have our different answers, but some are FACS, Metz, and Dinosaur Jr. That would be cool.
5. How has Covid affected what you do as a band?
Well we had to cancel a few shows (including one that would have been our first real "big" one) but we have been taking the time to reflect on what we want to accomplish as a band professionally and sonically, and really focus on our songwriting. Always looking for new ways to push our sound further.
6. What's your take on the current state of Post Punk?
A bit stagnant in a way, as a lot of bands are just kind of following the same influences, but there is a lot of diversity going on too, both in terms of representation and bands incorporating new, experimental sounds and styles.
7. What's the current music scene like locally there in Canada?
So far so good, but everyone is kind of trying to navigate venues opening up again and how to play as safely as possible in terms of the health risks. Overall though, people are very happy to see live music again and to support local venues and bands.
8. What's your take on the royalties that streaming services pay out to artists?
Could be better. Spotify should be destroyed.
9. What's next for Boar God?
Currently we are looking for a new drummer (fingers crossed) and to expand our lineup with a second guitar player/noisemaker! Also we are going to keep on writing new music and are planning our first tour, which should happen in the late summer/early fall!
10. Any shoutouts?
Our friends Taciturn from the US (noisy punk that is amazing), but also bands from Montreal such as Night Lunch, CPU Rave, Nuage Flou, and Nennen. Also have to shout out to various engineers who have helped us record and master our music such as Eva Stone, Rob Helsten and Richard White. Also our former drummers René-Olivier Duschene and Marc Vachon, who did the impossible!