Redsphere talks about their upcoming EP, how they dealt with tours getting cancelled and much more.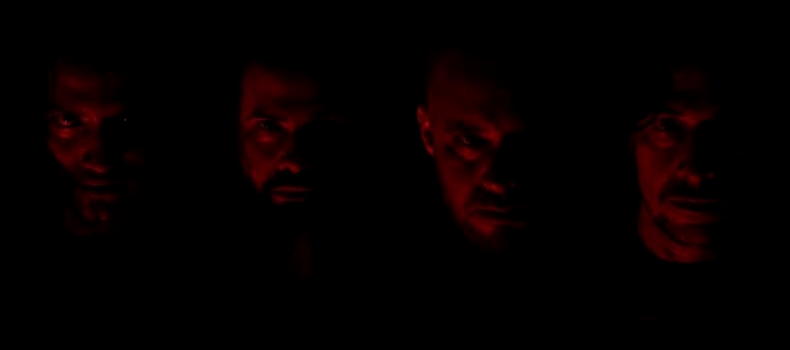 www.facebook.com/redsphere.official
Sounds like: Thrash/Death Metal
From: New Caledonia
1. How did you get started with music and how did you develop your sound? Who thought of the name "Redsphere" and is there any meaning behind it?
Redsphere was created in 2015. Alex, my guitarist and I were in another formation, which has since ceased. The idea of creating a new band was in my mind in order to continue making music together because we have a good musical affinity. The basics of our sound being there, we had to meet the right person who went to create, refine our sound. This person is Damien Rainaud sound engineer who has worked on the last 3 albums of Fear Factory.
When Redsphere was created, there was in me a certain frustration, anger following the cessation of our old formation and our society that accumulates injustices ect... I had in me this feeling of having a ball of energy, it needed to come out and the name REDSPHERE was born! what could be better than to evacuate this energy to transmute it into music...
2. What do you want people to take away from your music?
Difficult to answer and well the best answer I can give. We create music for live, so I'd like him to remember that we're a live band jerk! Wow who are they? Well it's REDSPHERE ...
3. How would you describe your sound to the average listener?
Groove, violence and power!
4. Who are three bands you'd like to tour with?
Napalm Death; Suffocation, Soulfly for example....
5. How has Covid affected what you do?
We had planned a gap with Ektomorf in 2019 and when we saw that all the tours were canceled and we understood that it was dead. Then a glimmer of hope in early 2020 with a tour plan with Six Feet Under also fell through. After personal reasons it is our drummer who decided to stop. Total questioning, should we stop or continue? Well, you know the answer. Don't let go of anything, stay the course!
6. What's your take on the current state of Metal?
To sum up, it is time for some groups to retire to make way for the new wave. They worked hard enough and brought a lot to metal. This will make it possible to make a new skin. And to go further, even the labels should get a new look and adapt to the changes that are coming. Did you know, for example, that Nuclear Blast was acquired by Believe distribution! Will they succeed in passing the course or not, the future will tell us....
7. What's the current music scene like locally there in France?
I don't live in France, so it's hard to answer. The only thing I have been able to observe from the outside, since Gojira reached the High Level, is the Hellfest which is the best festival in Europe. Metal in France has been well developed for twenty years.
8. What's your take on the royalties that streaming services pay out to artists?
The real problem for me is that we should raise the remuneration of streaming upwards so that we have a fair remuneration in the short and long term especially for groups in development. For me the future is in digital, videos, shows and merch sales.We must get out of the old capitalist monopoly schemes that labels make today. Put the groups back at the center and not the money!
9. What's next for Redsphere?
Redsphere is working on a new EP that will be entitled "Regnum Lupus" ; it will be composed of 4 tracks including a single. We recorded guitars, bass, drums. We were working on the voice right now. We called on a drummer who officiates in a well-known band. The name will be unveiled soon. A single is scheduled to be released in November 2022, l EP will be released in January 2023 with a tour in the months following the release of the EP.
10. Any shoutouts?
Metaaaallllllll!