The Grassland Sinners talks about their "raw vintage" Rock sound, the Spain music scene and much more.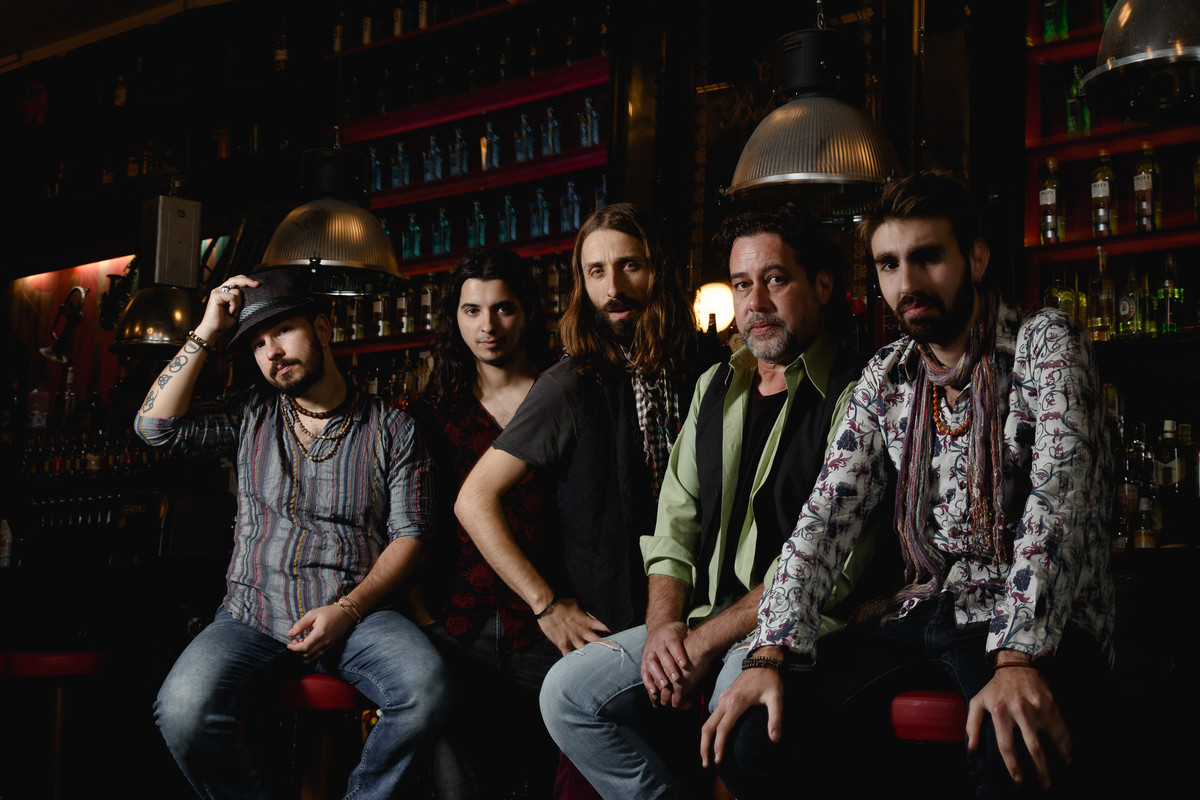 www.facebook.com/grasslandsinners
Sounds like: Rock
From: Spain
1. How did you get started with music and how did you develop your sound? Who thought of the name "The Grassland Sinners" and is there any meaning behind it?
The band was born from jam sessions by the end of 2015. Once a month, a bunch of musicians met in a rehearsal room near Barcelona, just to have fun and play some rock'n'roll covers. After several jams, some of the musicians who met there decided to set up a band, and begin to write songs. Our early-days sound was deeply influenced by classic bands like Led Zeppelin or The Black Crowes. Nowadays, our music has evolved to a more modern/actual sound, influenced by bands like Rival Sons or Marcus King. The name of the band means "Los Pecadores de la Pradera" in Spanish. This is a famous catchphrase from Chiquito de la Calzada, a very popular Spanish comedian from the 90's. It's like a little hidden joke for us, but only Spanish people will get it!
2. What do you want people to take away from your music?
We enjoy doing what we do, and playing what we play. We hope the audience does the same: enjoy the songs, enjoy the music. Be a part of it. It's only rock'n'roll, y'all know. That's what it's all about!
3. How would you describe your sound to the average listener?
We are a raw vintage rock band, but we don't have a classic sound. You won't be listening to "that same old classic stuff", this is something different. This has another flavor. Give it a spin and experience some cool fresh groovy rockin' awesomeness!
4. Who are three bands you'd like to tour with?
We'd love to tour with many bands. If we gotta say three, they'd be Rival Sons, The Marcus King Band, and The Temperance Movement.
5. How has Covid affected what you do?
We were locked down in different "health areas" (as they were called in Spain), so we couldn't meet or rehearse. We couldn't play live although, obviously. It was truly a shitty time. But we used that time to write and finish some songs that will appear in our second (and upcoming) album. And we played all day at home, too!
6. What's your take on the current state of Rock?
It seems rock is kinda growing strong again, and regaining the popularity it had a few years ago. There are some very interesting new bands to be discovered, and some others very famous already. People seem to be enjoying this music again. Maybe the legends are true, and rock will never die!
7. What's the current music scene like locally there in Spain?
The Spanish musical scene has been dominated by pop/commercial music since the 2000's. There's always been a rock scene, but it's always been kind of an underground thing. It's VERY difficult for new bands to get to the "big audience", because there's a lack of promotion and media presence in the Spanish rock scene. Most bands have to promote themselves, so yeah, it's really difficult to be there in Spain.
8. What's your take on the royalties that streaming services pay out to artists?
It's a lot less than it had to be, in a fair and perfect world. But nowadays, the streaming services are the only way for new bands to be listened out there. It's what we have right now, and we gotta use it if we want to get to the audience. Simple as that.
9. What's next for The Grassland Sinners?
We've been publishing several singles since April, preceding our new and upcoming album. We'll release some more singles, and we hope to release the album by fall 2022. We're also trying to get back to the live shows after the Covid situation, too. A lot of usual venues are now closed, so it's hard to find new places to play, but we already have some confirmed concert dates! And on october 7th, we will make a concert to present our new album at Sala Wolf (Barcelona). We're really looking forward to it!
10. Any shoutouts?
We'd like to mention some GREAT Spanish bands who deserve to be known out there! You definitely gotta search 'em and listen to their stuff. To mention a few: Imperial Jade, Still River, The Kleejoss Band, Los Brazos, The Mothercrow, Uncle Sal, Schizophrenic Spacers, Electric Alley, The Soul Jacket. They're all a MUST!