Where's The Lighter talks about their formation, upcoming plans and much more.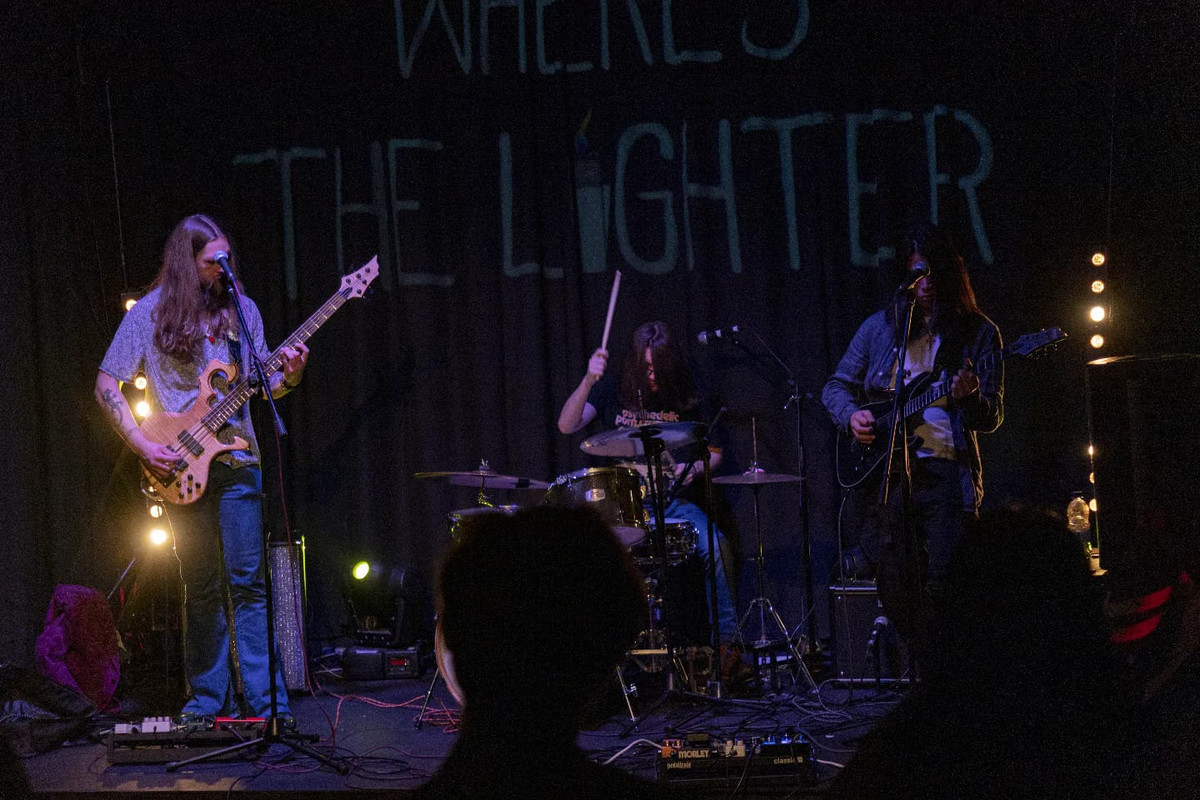 www.facebook.com/wheresthelighter
Sounds like: Rock
From: United Kingdom
1. How did you get started with music and how did you develop your sound? Who thought of the name "Where's The Lighter" and is there any meaning behind it?
It all started when Gage and John met at Queen Mary through the music society and became friends. Then at the start of their second year Gage started writing with one of their other friends, the original guitarist of the band Harry, Gage always had John in mind to join on Drums for what he and Harry were doing because they were all really good friends and he was into all the bands that the main idea was based around! Harry then left, their other friend Tom joined but he also ended up having to leave so they put out an ad online for a guitarist interviewed a few and then theu got to Jin and the rest is history... As to the name we have been advised not to elaborate on its origins...
2. What do you want people to take away from your music?
We'd like people to find something interesting in our music be that a riff, a progression etc which may show them a different approach to sounds and musical concepts within rock music.
3. How would you describe your sound to the average listener?
Uncanny, heavy with a touch of the surreal.
4. Who are three bands you'd like to tour with?
Psychedelic Porn Crumpets, Boris and Slift.
5. How has Covid affected what you do?
It didn't affect us too badly in all honesty since we were only just starting out when it happened we didn't have many songs written or anything so really it was a benefit because it gave us plenty of time to get everything sorted before we actually did anything properly!
6. What's your take on the current state of Rock?
Rock is still a very vibrant scene all over the world it's just a bit more underground generally but wherever you look there are people creating rock in fresh new ways!
7. What's the current music scene like locally there in the UK?
It's good although definitely still recovering from the Pandemic a bit.
8. What's your take on the royalties that streaming services pay out to artists?
They should be at least a bit higher but the truth is that's just not where you make money in music unfortunately.
9. What's next for Where's The Lighter?
Bigger better releases! New explorations with our sound! more shows!
10. Any shoutouts?
Ralph Mulans of The Shed Session and The Shed Studio! Incredible producer, mixer, musician, photographer, videographer and all round great guy! Adrian Kasteleijn An amazing all round sound engineer, musician and great guy who gave us our first chance to record! And finally Harry Kriteman and Tom Baker, our 2 ex guitarists, for their contribution to the soundscape of the band and writing contribution to the songs we've released so far!