Free Mace talks about their new music, the current Pop Punk scene and much more.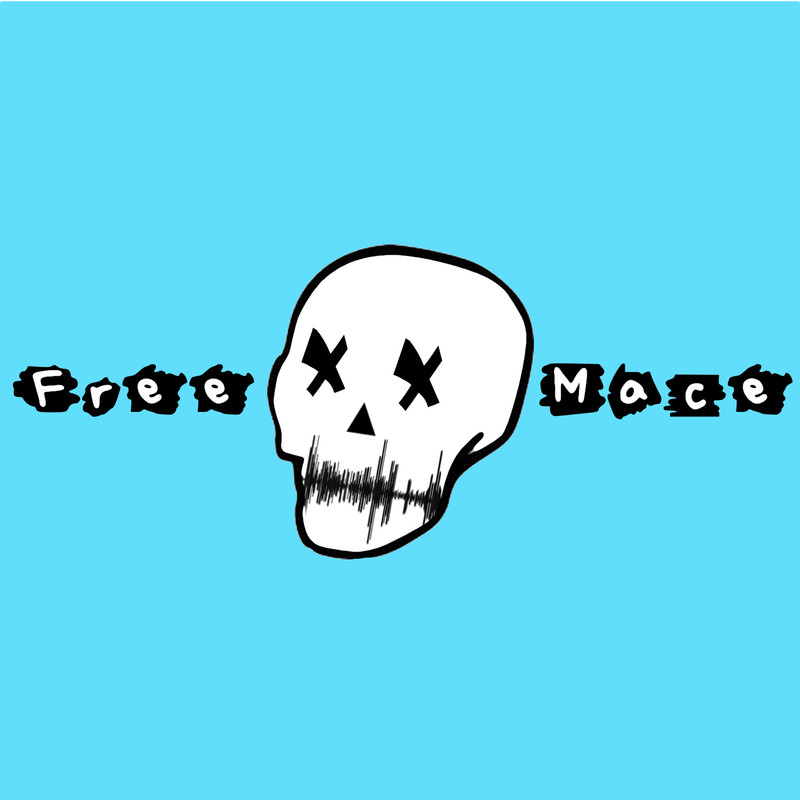 www.facebook.com/freemacemusic
Sounds like: Pop Punk
From: Florida
1. How did you get started with music and how did you develop your sound? Who thought of the name "Free Mace" and is there any meaning behind it?
I got started with music around 10 years old I started getting into guitar. I was heavily influenced by the 80s hair bands and the Warped Tour bands. I later got into producing and sound engineering which expanded my influences to electronic music and hip-hop. I was around reggae a majority of my life growing up in South Florida but didn't start to really listen to what they were saying until I was 15-16 years old. I contribute my sound to all of the diverse cultural and music influences that thrive in Florida.
I came up with the name Free Mace initially as an Instagram handle because it was a pretty badass title. The main premise was that my first name is Mason and it fit because I was a pretty free dude. There's a freemason aspect to it too which reflects in a lot of our music talking about establishment, hidden agendas, and the manipulation of society. After playing shows for a bit as Free Mace I started to notice that some people would think I'm saying "free base" and so I started to think about that as well. So I started promoting the use of herbs and natural remedies rather than a dependence on pharmaceuticals and synthesized drugs.
2. What do you want people to take away from your music?
Ultimately, I want to increase awareness and peoples' perception. I want people to start thinking about consciousness and to build understanding outside of politics and media. To be able to think freely and not be subjugated by expectations. Many lyrics I write have alternative meanings based on context and the listener's perception. It's for them to decide what they take away from it and I'm open to it all.
3. How would you describe your sound to the average listener?
I used to always tell people we're like Sublime meets Motley Crue and that felt right at the time. Our sound was a lot like old school Sublime but our attitude and demeanor was more like Motley Crue. Now, it's hard to say because we have closed the doors for our reggae and ska side and have opened up more doors with our pop-punk vibes. I would describe it as like Fall Out Boy's old stuff with maybe some early Dance Gavin Dance guitar technicalities. I'm not completely sure yet, but I know people are going to dig the new sound.
4. Who are three bands you'd like to tour with?
Just narrowing it down to three I would have to pick A Day to Remember because they're a Florida local band and we gotta represent the state. Definitely my dudes in Human Error that are making noise out in the punk scene of St Petersburg, Florida. My third pick would probably be Less Than Jake because those guys just seem cool to kick it with on the road (and they're from Florida).
5. How has Covid affected what you do?
Covid definitely halted some of the bigger moves we were going to make, like travelling out of state, but for the most part it wasn't the worst thing ever. We were lucky to have the opportunity to still perform in state (regardless what people thought) and grab brews out and about. You could definitely see that the turnout to shows was limited at the time. We spent a lot of time recording music and preparing for post-Covid opportunities.
6. What's your take on the current state of Pop Punk?
I have mixed feelings about the current state of pop-punk. I really dig the underground side of it and everyone that is hustling to get their music heard and building these communities. I do not enjoy the heavily auto-tunned and 808 hitting side of pop-punk. I dig the use and influence of electronic music in pop-punk, but not when it is the driving factor of the song. I guess I would choose the punk side over the pop side, but I'll still support it.
7. What's the current music scene like locally there in Florida?
The music scene of Florida is pretty tight. It's really been building post-Covid and I'm stoked on it. There is a plethora of styles and genres that are all original and so much culture within that. People got tired of cover music during Covid and the original work has been thriving, in my opinion. There is a growing community of artists, creatives, business owners, and musicians that all support each other and it's awesome.
8. What's your take on the royalties that streaming services pay out to artists?
I'm of a split opinion towards royalties and streaming services. I definitely see the need for the services as an independent musician and maximizing accessibility to one's music. I also see that these artists are being manipulated into giving up their ownership and rights to these services that don't always have your best interest in mind. By educating yourself, reading your contracts with these services, and by asking questions you can better protect yourself and your music.
9. What's next for Free Mace?
We are releasing a music video Friday 7/22 for our biggest song "Sunday Afternoon" on our YouTube page Free Mace Music. We are working on a new full-length album that will be completely pop-punk and will be our best jams to date (no release date yet). We also anticipate recording and releasing a live studio performance video (possible album) of our new music that's to be released as well as some old bangers.
10. Any shoutouts?
Shoutout to all the fans and all the fam, thanks for the jams.