Nattsvermer talks about their signature Metal sound, their upcoming album and much more.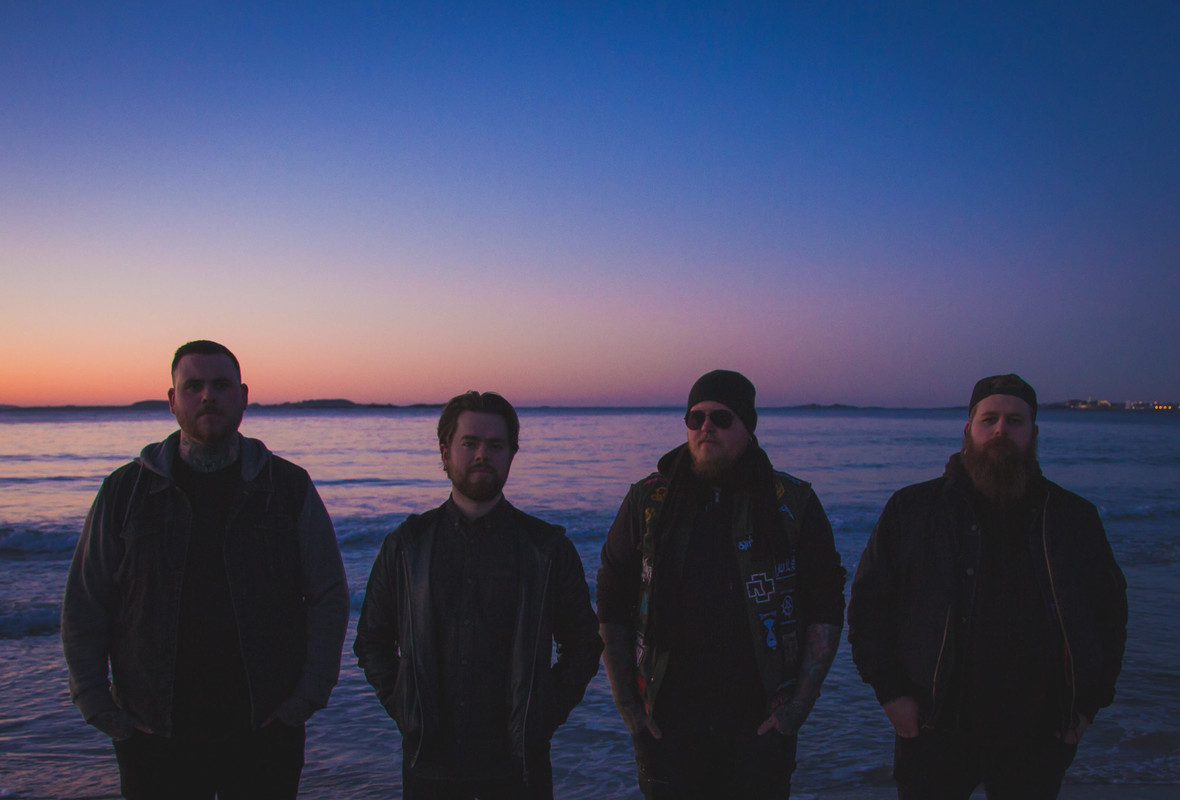 www.facebook.com/Nattsvermer666
Sounds like: Metal
From: Norway
1. How did you get started with music and how did you develop your sound? Who thought of the name "Nattsvermer" and is there any meaning behind it?
Most of us started up in 2016, were we played more hardrock style. In 2018 we started of a new project, with some new and some older members. This was where we started to make the foundation of what Nattsvermer is today. In the pandemic we had a great oppurtinity to make music, and to experiment with the direction we were going. Some lineup changes occured and André stepped up as a vocalist as well as playing guitar. We, the four members remaning today, have very diverse but also very similar taste in music, which results in using the best quality each one of us have. Runar for pounding the drums, Kent for his great rhythm, Halvard for the heavy bass tone, and André for his melodic vocals over heavy riffing!
The name Nattsvermer was actually Kents' idea. Liquid Mojo, no mather how much we liked the name itself, had to go. We felt we didn't play the right music for the name. A norwegian name was also something we all agreed on. So when Kent shouted out "Nattsvermer" after a rehearsal - we all felt this was the right name, and made the changes pretty quick. In norway Nattsvermer is directly translated to nightswarm. And is a moth who is out at night. No more meaning behind the name other than we all felt this was a name where we could play what WE liked - and not what our name kinda suggest we play.
2. What do you want people to take away from your music?
We want people to enjoy our music to the fullest! Whatever we release in the future, we four in the band are all on the same page, and enjoys every song we release. Of course we hope our audience does as well. Some you can headbang to, some you can sing along with, and some songs people must just listen to, feel, and enjoy however they would like. There's more music to come by us!
3. How would you describe your sound to the average listener?
The easiet way to say this is: We produce heavy, and sometimes brutal riffing - with a semi-clean and melodic vocal most people can enjoy. We even converted someone who only listen to pop, and todays top 50 to experiment and check out more heavy stuff. Genres: Alternative Metal, Heavy Metal and Groove Metal.
4. Who are three bands you'd like to tour with?
Mastodon, Gojira and Lamb Of God.
5. How has Covid affected what you do?
For us it helped us define our songs, and help us get to know each other very well. We are a great gang! But of course - It ruined and harmed very much of the music and art culture hear in Norway, with the lockdown and all. We had rehearsals when we could, and practiced from home when we had to. We had nothing to practice towards though, except for making music together, and meeting one another when things was limited. We had a great concert in october (2021) when the country was fully opened right before a new lockdown that lasted until march...Great timing, wouldn't you say?
6. What's your take on the current state of Metal?
We believe metal is on it's way up again. We notice more young people in the industry, who enjoys any genre of metal.
7. What's the current music scene like locally there in Norway?
In Norway we believe the music industry is doing great. But the genre is more in the punkcore direction - and we're kind off a little on the edge between it all. We have a lot of songs ready for recording, and hope people will open their eyes for more of a pure heavy metal and groovy style as well.
8. What's your take on the royalties that streaming services pay out to artists?
There is no money on any streaming platforms today anyways, unless you are in the top league.
9. What's next for Nattsvermer?
We're working on recording songs for our debut album at the moment. Not much concerts our way this summer after Halvard just became a father in late june. But for the fall we're starting to do concerts again, and recording songs in between. We're hoping to get it release later this year, and to also gig as much as possible here in Norway.
10. Any shoutouts?
The Core - Unsigned and Independent Rock and Metal. Stig at Hellion Rock and Metal Pub. Kamilla, Camilla and Lene for great support. Our man Dren for mix an master.