Gainer talks about their signature heavy sound, the current Deathcore scene and much more.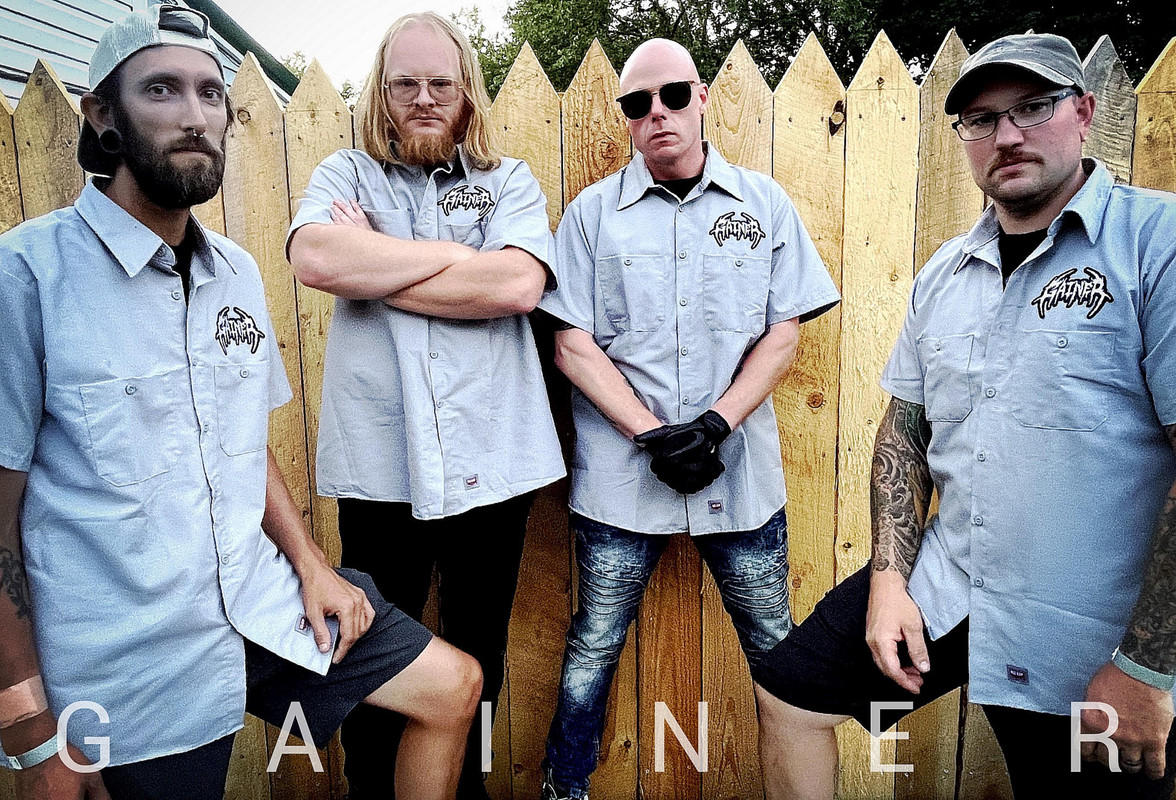 www.facebook.com/gainer315
Sounds like: Melodic Deathcore
From: New York
1. How did you get started with music and how did you develop your sound? Who thought of the name "Gainer" and is there any meaning behind it?
All of us have been in an array of bands in the past since we were teenagers and throughout the years we've found bands that we love and appreciate and there sounds influenced us to write the music that we put together now. Evan Rumble our guitarist and founding member of the band thought of the name Gainer in regards to people that are looking to make gains in life and moves.
2. What do you want people to take away from your music?
That we all share pain together and that it's OK to not be OK and just stay strong keep moving forward.
3. How would you describe your sound to the average listener?
We tend to base our music on ambient sounds melodic leads and heavy breakdowns and chugs.
4. Who are three bands you'd like to tour with?
The Acacia Strain, Chelsea Grin, and Whitechapel.
5. How has Covid affected what you do?
Our band was actually formed in the depths of COVID-19 at the beginning of January 2021 it was difficult at first we respected each other's space and had each other's health in mind and we just do the best we can to respect others around us and the rules in place and just keep working at it day by day.
6. What's your take on the current state of Melodic Deathcore?
Honestly we think that the heavier side of the metal spectrum is making a comeback and melodic deathcore it's starting to thrive once again.
7. What's the current music scene like locally there in New York?
As most people know New York State, especially Syracuse, New York has always had a very heavy music history as far back as we can all remember and there's always a great variety of tough sounding bands that you can see in any city, any given week
8. What's your take on the royalties that streaming services pay out to artists?
We respect what streaming services do for musicians helping them get their music out but obviously everyone always thinks that there is more value to their music and maybe in due time things will be in more favor of the artist long term.
9. What's next for Gainer?
We just plan to keep gaining momentum play some shows for the rest of this year and we have already begun writing another EP that is set to be released in spring of 2023.
10. Any shoutouts?
Justin Spaulding at More Sound studio in Syracuse New York for always helping us do our best when it comes to putting together a record. Copy cats media for being there for us to help with our physical distribution. After dark presents for helping us play quality live shows so we can get our music out there to the fans locally.