Monsters At Bay talks about the Nebraska music scene, upcoming plans and much more.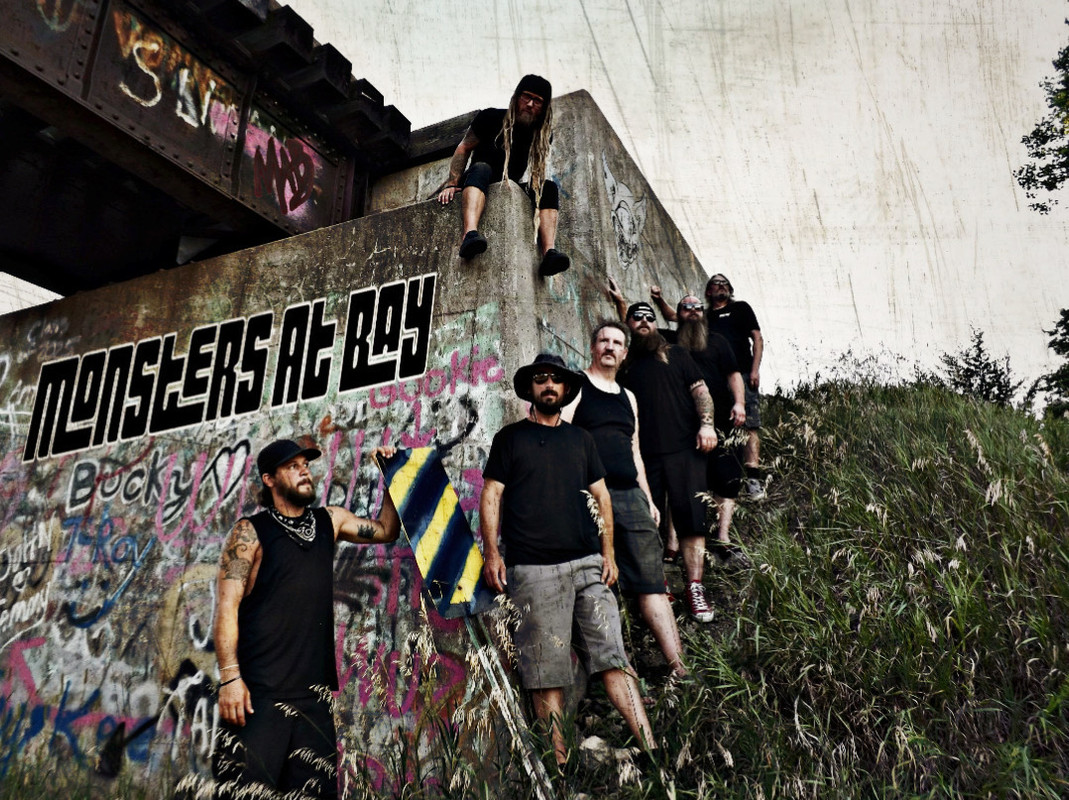 www.facebook.com/MonstersAtBayOfficial
Sounds like: Alternative Rock
From: Nebraska
1. How did you get started with music and how did you develop your sound? Who thought of the name "Monsters At Bay" and is there any meaning behind it?
We've all been friends for years and played music with several different bands before forming the group we have now. Our sound is completely organic and ever changing. Each one of us have different influences and ideas that help push our music to places that couldn't be accomplished by any of us singularly.
The name stems from a poem "Coach" and his wife found. The idea behind it relates to mental health challenges, struggles to keep "demons/monsters" in check while going about our lives.
2. What do you want people to take away from your music?
Really, we just want to provide a healthy escape for the mind. That can be completely different from listener to listener, but for us, making music is a form of therapy we use to help guide us back to homeostasis so to speak, and reduce the stresses of our daily lives. Our main goal would be to bring more awareness to the multiple variations of mental health battles people are facing and reduce some of the stigma society places on them.
3. How would you describe your sound to the average listener?
In generic terms, some form of Alternative Rock, but really it changes from song to song. We let our emotions and moods guide our music uninhibited, so you never really know what you'll get next.
4. Who are three bands you'd like to tour with?
Well as described before, we have very different influences among us, so this question probably deserves a 6- or 7-part answer. But honestly, we just want to tour and would be happy as hell to do it with anybody.
5. How has Covid affected what you do?
At that time, we were right in the middle of writing our first album. We weren't gigging yet, so our only real challenge we faced is how we could practice together safely. Looking back at our album, we can see how the pandemic indirectly influenced some of the emotions involved in those songs. Not being able to properly delve into our "therapy sessions" produced some darker sounds than we were expecting to create.
6. What's your take on the current state of Alternative Rock?
With the heavy amount of variations in the genre right now, Alternative Rock is as strong as ever and that's not going to change anytime soon.
7. What's the current music scene like locally there in Nebraska?
In the small town where we're from specifically, there really isn't a music scene, so traveling is a must. The rock scene in the bigger surrounding cities is very alive and well though. Lots of great, hungry bands in the Lincoln, Omaha, and Kearney areas.
8. What's your take on the royalties that streaming services pay out to artists?
Being somewhat newer artists to streaming services, we don't really look at them to make money. It's more of an advertisement and a vehicle to get our music out to the world.
9. What's next for Monsters At Bay?
We have a string of private parties lined up while we finish up writing our second album. Then we'll hit the studio again and take over the world. Basically.
10. Any shoutouts?
To our forever brother and bandmate, Colton "Robo" Snook, who passed in a tragic accident in April of 2021. May your passion and heart never be forgotten. To our families for your unending love and support. To Sekret Studios in Kearney for keepin' it real. And to the Salty Dog Saloon and all our great local venues for allowing us to play and grow.