Highwater talks about their unique Southern Rock style, the Louisiana music scene and much more.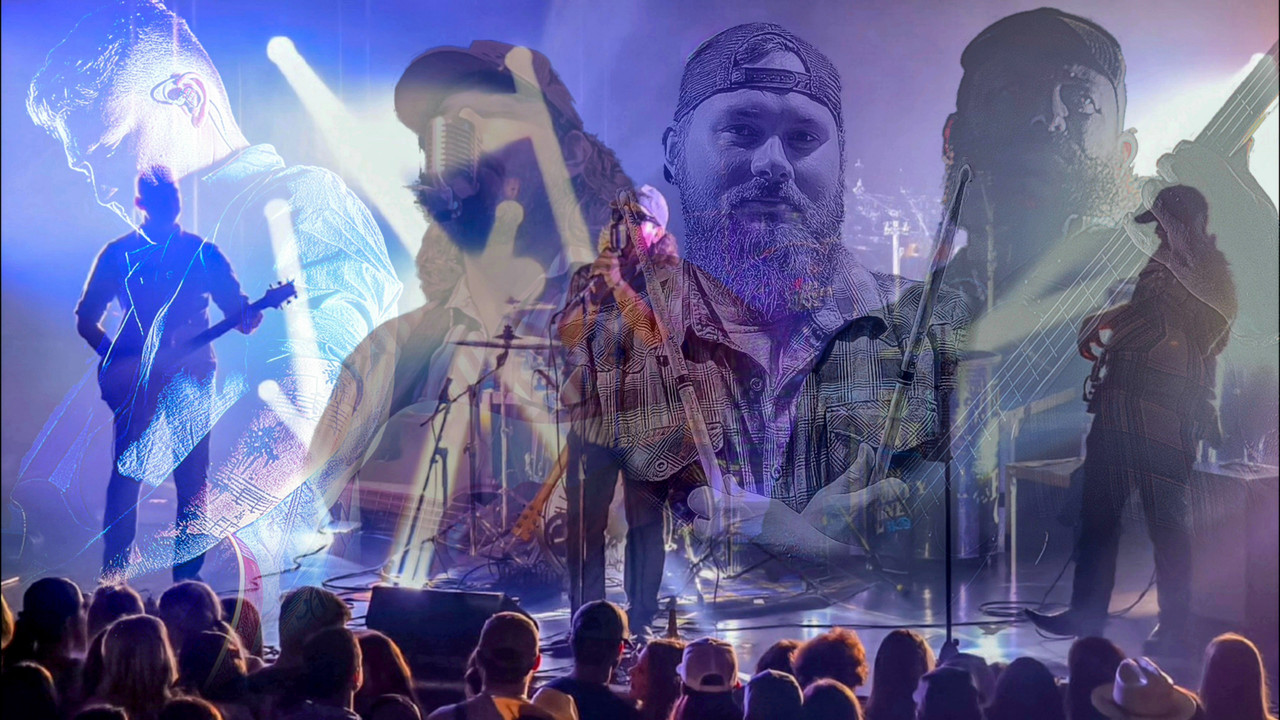 www.facebook.com/highwaterbandofc
From: Louisiana
Sounds like: Rock
1. How did you get started with music and how did you develop your sound? Who thought of the name "Highwater" and is there any meaning behind it?
Byron Bujol: Music has always been a love of mine. I started playing guitar when I was In the Marine Corps, and when I came back home for good, some friends of mine had gotten together and started playing at one of their houses. It was a weird mixture at first. You had me, who grew up on old Country and Southern Rock n Roll, a guitarist who came from Blues and Seattle Grunge Rock, and a bassist and drummer who played mostly rock. But it felt good, and most importantly, it worked. We just needed a name for the band. In 2016, my entire hometown of Denham Springs, LA was pretty much underwater from a once in a lifetime flood. All our family and friends had multiple feet of water in their homes and businesses. Of course, everyone's music gear, mine included, was also flooded. So, the name "Highwater" just seemed like a perfect fit. We had to make some member changes over the years, but I can honestly say we're more Highwater now than ever before.
2. What do you want people to take away from your music?
We just want people to feel the same energy that we're putting into our songs. Music that people can relate to. Something with substance.
3. How would you describe your sound to the average listener?
Southern Rock with a modern twist. When we're not playing our original music, we like to take songs people know and add our own unique spin on it. You won't hear us do a song note for note like you hear a lot of other bands doing. We do our best to make whatever we're playing our own unique sound. The goal is for our fans to hear songs that sound familiar, yet at the same time, unfamiliar. If people at our shows aren't going home saying, "Highwater played "x" song, but did you hear the way they played it?!", then we're doing something wrong.
4. Who are three bands you'd like to tour with?
Wow, that's a hard one. Three? Marcus King Band, Whiskey Myers and The Steel Woods.
5. How has Covid affected what you do?
We honestly feel like COVID worked out in our favor. Louisiana was under lockdown, bars weren't open, and the ones that were open, weren't open very late which means there was almost nothing going on in the Louisiana live music scene. In our opinion, Highwater really became Highwater at the peak of the pandemic. Our first real gig was in the parking lot of Big Mike's Sports Bar and Grill in Denham Springs, LA once people were allowed to be out and about. When the bars finally opened, people were itching to get out and see live bands. We started gaining momentum quickly and went from playing parking lot gigs to sharing the stage with well-known bands in places like The Texas Club, Downtown Sounds Festival, and even headlining shows like Flora-Bama. The past 2 years has been a wild ride to say the least.
6. What's your take on the current state of Rock?
We could talk about this topic all day long, but we'll just sum it up and say that the ones who should be at the top right now aren't getting the recognition they deserve. The good news is that a lot of those underdogs are finally starting to work their way up and getting noticed, which we're excited to see. We were staring to get a bit worried about the direction Rock music was headed.
7. What's the current music scene like there in Louisiana?
It can be a hit or miss depending on where you go and what you like. Baton Rouge has a totally different scene compared to New Orleans, Lafayette, etc. It's a cool spot to be in though. We play with such a variety of artists and have gained some awesome friends because of it. It's a friendly business, and we all support and help each other out. To top it off, we have the best and most loyal fans anyone could ask for! We wouldn't want to be anywhere else!
8. What's your take on the royalties that streaming services pay out to artists?
I think they could definitely pay out more to the artists, but at the end of the day, it's a business, and we as artists know what signed up for.
9. What's next for Highwater?
Now that we have the right people in place, we're going to be unstoppable. So, who knows? Right now, the focus is on our upcoming album and hitting the road for a tour!!
10. Any shoutouts?
Oh, hell yeah! Shoutout to our dear friend Josh Burns, owner of Fred's on the River, who helped jumpstart Highwater. You were the best person we knew, and a great friend. You are severely missed! R.I.P. buddy! "Nothing but love". We also want to give a shoutout to our loyal fans. The list is long, so we won't write it out, but if you're reading this, you know who you are! Shoutout to our friends at Parish County Line, Kyle Wilson, Chris LeBlanc Band, and Michael McCall! Keep on rockin'!