The Lillypillies talks about their formation, the Australian music scene and much more.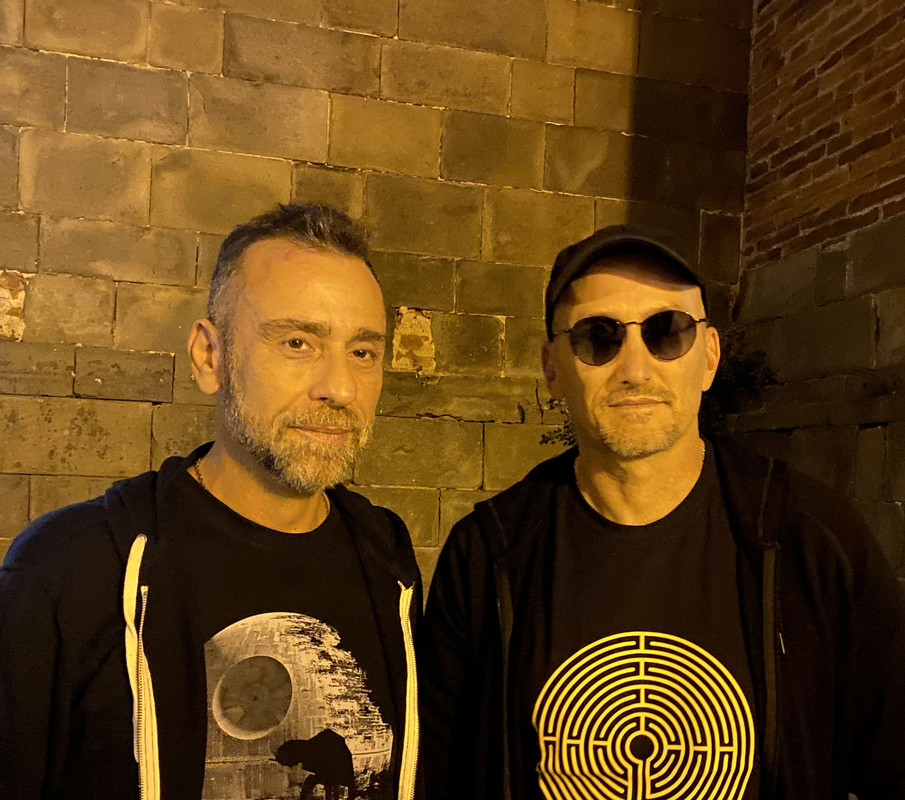 www.facebook.com/thelillypillies
From: Australia
Sounds like: Indie Pop/Rock
1. How did you get started with music and how did you develop your sound? Who thought of the name "The Lillypillies" and is there any meaning behind it?
A Lilly Pilly is a native Australian tree that a lot of people have in their garden here in Australia. When we were searching for a name, every time we would find something we liked, I would go and check and realised the names were already taken by other artists. Fortunately that was not the case for The Lillypillies. We think it sounds indie, original and we like the fact that we have a band name with THE like many great artists from the past that we look up to.
We are a duo with myself, Manny Attanasio on vocals, keys, song writing and production and Alessandro Gori on guitars. We started playing music together when we were in our early 20's with other people and only decided to start playing music together again last year when we formed The Lillypillies. It's been a very busy and productive 12 months with the release of our debut album "Run To The Future". Our sound comes from the fact that I tend to write pop melodies which we then try and beef up with guitars and production.
2. What do you want people to take away from your music?
We feel that the style of music we play is quite melodic with meaningful lyrics that quite often are open to interpretation. We don't just want to write disposable music. Our latest single "Waiting For A Revolution" is a testament to that. It's a song about taking action in order for things to change in the uncertain world we live in.
3. How would you describe your sound to the average listener?
We've been told that our music has a bit of a retro feel but at the same time also has a modern sound. We love old style rock and pop but we also enjoy modern music production and those 2 elements combined create the sound of the Lillypillies.
4. Who are three bands you'd like to tour with?
The Killers, Chvrches, and The Cure.
5. How has Covid affected what you do?
Covid gave us the opportunity to start The Lillypillies. In the past we were both heavily involved in music but then life took over and music was pushed to the side. The pandemic gave us the opportunity to focus on writing and creating a full album which we are very proud of and re start our love for music creation.
6. What's your take on the current state of Pop Rock?
I think there is a lot of good music out there but you have to really go and find it yourself. In the past radio stations were playing better music than what is being played now. If you dig deep and search on all the platforms that are accessible now, chances are that you will find great music.
7. What's the current music scene like there in Australia?
I think the Australian music scene sits somewhere in the middle between what is trending in America and what is being played in Europe. Australia has some great new artists but if you turn on the radio there is a lot of old music that is being played. There is a lot of new talent in this country that unfortunately often gets overlooked and ignored by the industry.
8. What's your take on the royalties that streaming services pay out to artists?
Unless you are an established big artist it is very difficult for a small artists to make a living from streaming services. At the same time I feel lucky to be in a position to release music on my own terms. Something that wasn't possible many years ago.
9. What's next for The Lillypillies?
We released 2 new singles in the last few months. Our song Wallflower was the n.1 indie song on an Australian radio station for 5 weeks in a row. Our current single Waiting For A Revolution is being played by local Australian radio. We are working on our second album which should be released mid next year.
10. Any shoutouts?
There are so many people that have supported us so far throughout our very brief journey. Too many to mention here.