Area 715 talks about their influences, the Wisconsin music scene and much more.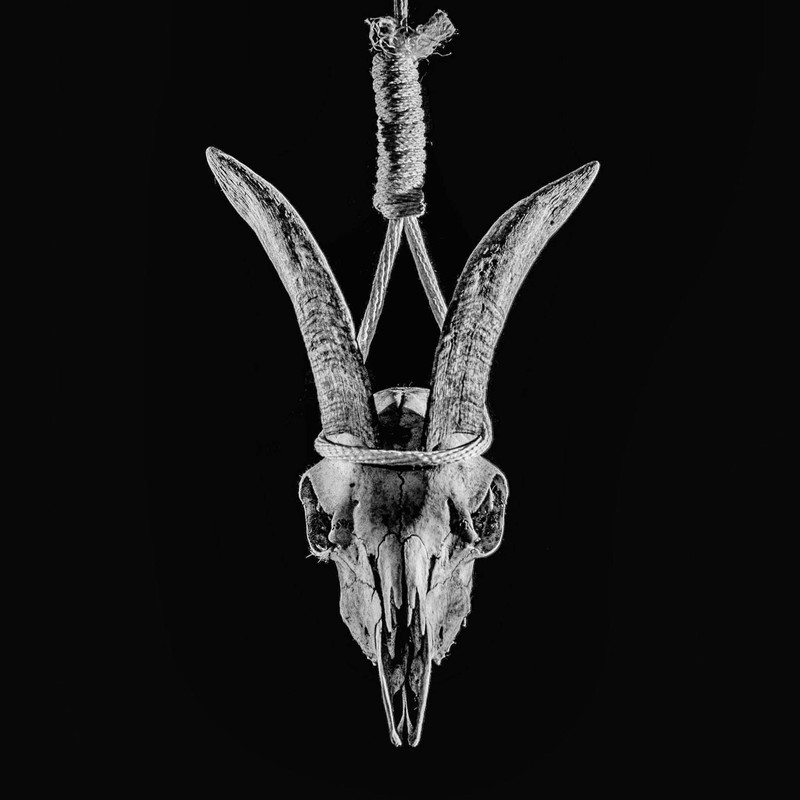 www.facebook.com/area715music
Sounds like: Industrial Metal
From: Wisconsin
1. How did you get started with music and how did you develop your sound? Who thought of the name "Area 715" and is there any meaning behind it?
I was introduced to rock and metal music in my childhood years. My parents would listen to a lot of bands like Kiss, AC/DC, Def Leppard, Metallica, Bon Jovi, Slaughter, The Cult. I too became a fan even at an early age. I began regularly listening to bands such as Megadeth, Metallica, and even White Zombie before I was in middle school. In my teenage and early adult years I was listening to bands such as Nine Inch Nails, Marilyn Manson, Ministry, Slipknot, KMFDM, Rob Zombie. And those bands really peaked my interest in wanting to create music. I became a huge fan of industrial style music.
The name Area-715 comes from the area code I was born, raised, and still reside in here in west-central Wisconsin. I have been to a lot of different places while serving in the Army and the saying, "there is no place like home", to me, became a sentimental thought. So when I came up with the name I wanted to include where I come from because my home turf is very important to me and I want to represent it.
2. What do you want people to take away from your music?
I want listeners to get a sense of, "Hey, I feel the same way". I try not to sing about me too much in my songs and try to talk more about everyone as a collective group of like-minded individuals that maybe going through the same type of stuff I am going through.
3. How would you describe your sound to the average listener?
I don't like using comparisons to other bands but sometimes you kinda have to to help people who are not familiar with certain genres or sub-genres of music get an idea of what your music stands for. I typically would say it's like metal music with EDM style beats. Lol.
4. Who are three bands you'd like to tour with?
Spiritbox, Starset, and Mushroomhead.
5. How has Covid affected what you do?
I started producing my first tracks when Covid-19 became a pandemic a few years ago. It did however, inspire some ideas.
6. What's your take on the current state of Industrial Metal?
I believe it's an underrated genre. Industrial really never gets attention in the mainstream media. Maybe that's a good thing? I kinda enjoy the "underground" aspect. Fans of industrial music in my opinion, seem to be very loyal, more aware, and open-minded. There are huge followings around the world. Especially in Europe.
7. What's the current music scene like there in Wisconsin?
I hate to say it but it's a struggling scene on the local level. Mainly because there are not many outlets that will openly promote local musicians. There are a couple small venues in my area that are bringing in local live acts but they aren't promoting them very well, in my opinion. I am also living in a predominantly rural area of Wisconsin and there isn't very many people open to local music other than the usual cover bands that play at the local taverns on the weekends. I have reached out to media outlets in the big cities with very little results. That hasn't discouraged me in any way to continue to produce music. If anything, it has inspired me to push harder.
8. What's your take on the royalties that streaming services pay out to artists?
I have heard and read both good and bad things about royalties. I am currently earning royalties from my tracks being streamed on almost every streaming app on the market and I have earned barely twenty dollars in the last couple of years. I have to accept that because I am still pretty new as an artist. However, more people are beginning to stream my tracks in the last few months so my royalties have been nudging up a little. I sense good things will come with time and effort. I guess I don't have enough of personal experience yet to form an educated opinion about royalties.
9. What's next for Area 715?
Well, I am currently on the tail end of completing my new album, The New Wave Messiah. Which is my second full length album. I been working on this album for over a year and I am excited for it to be finished soon. I am hoping for a release date in early summer of 2023. I am also working on ideas for live gigs. I have done three live shows so far since I began producing music and I now have a more clear vision on how I want to perform live on a regular basis. Finally, I hope to extend my reach and opportunities by partnering with FTD Entertainment.
10. Any shoutouts?
Yes! I want to give a shout out to Justice Son, a local musician here in Wisconsin who is also grinding away putting out electro/industrial tracks. I also want to give a shout out to Zymurgy Brewery in Menomonie, Wisconsin for bringing in local death metal bands to perform at their brewery in the last couple of years.